PRINCESS Olabisi Adebajo, the Executive Chairman of Mosan-Okunola LCDA, has put on paper a congratulatory message that reflects her rejoicing with Senator Oluremi Tinubu as she turns 61 today.
Senator Oluremi Tinubu is the wife of Asiwaju Ahmed Bola Tinubu, the APC leader.
"On behalf my family, entire good people of Mosan-Okunola Local Council Development Area as well as the legislative arm of the Council, this is to wish you, Distinguished Senator Oluremi Tinubu a Happy Birthday Celebration.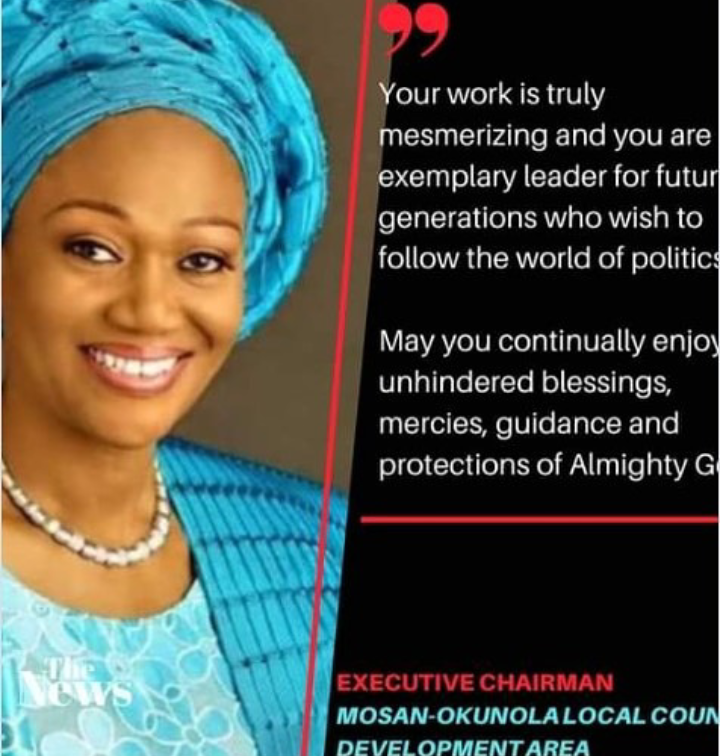 "We, at Mosan-Okunola LCDA appreciate you, and we would continue to put you in our prayers to keep soaring higher in your political endeavours.
"Happy birthday and enjoy the rest of your glorious day."
Adebajo described Senator Oluremi Tinubu's contribution to the growth and development of the country as mesmerizing. She also said the celebrant is an exemplary leader for future generations who wish to follow the world of politics.