THE Chairman of Mosan-Okunola LCDA, Hon Princess Olabisi Adebajo, today the 15th day of September 2021, rejoice with her loving and adorable husband Prince Dapo Adebajo as he adds to his age.

The Council boss, fondly called Abisco, came out in the open with pride to express her love and appreciation for her 'Prince Charming' with a soul-melting and emotionally-gripping love note:
"What am I without you? Nothing!
"Dear Prince Dapo Adebajo, words to describe you; Wonderful, Amazing, Unique, Incomparable, Handsome, Strong, Incredible. I could go on forever.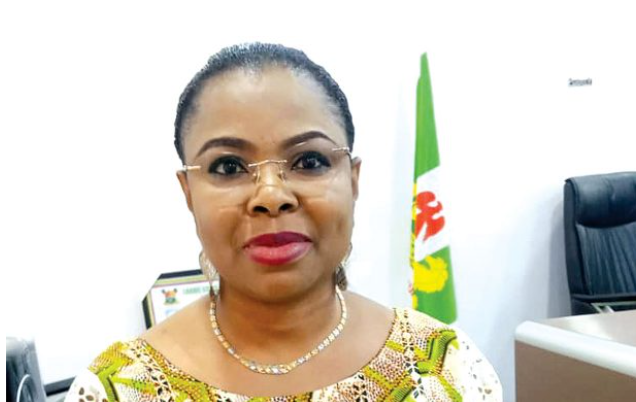 Mosan-Okunola LCDA Mayor, Hon. Princess Olabisi Adebajo

"It's your birthday today and I think it's the perfect day to reveal one truth that you are the most amazing person in my life.

"Aspiration, admiration and inspiration. These are not just motivational words, but the feelings that you, my dear husband, invoke in my heart every day.

"I pray and declare goodness and mercy shall follow you this new season of yours as you step ahead to achieving your God given mandate on earth.

"On behalf of myself and our loving children, we wish you a happy birthday celebration.

"Happy Diamond Jubilee, dear!!!"
*** The Alimosho public at large and AlimoshoToday.com cheerfully celebrate with the first family-citizen of Mosan-Okunola LCDA on this remarkable achievement.