OKUN Alimosho, a non-profit organisation domiciled in Alimosho under the aegis of the AfroVanguard, has disclosed that during the second edition of its forthcoming Alimosho Business Summit, grants worth up to #1 million will be given out to entrepreneurs with the best business proposal.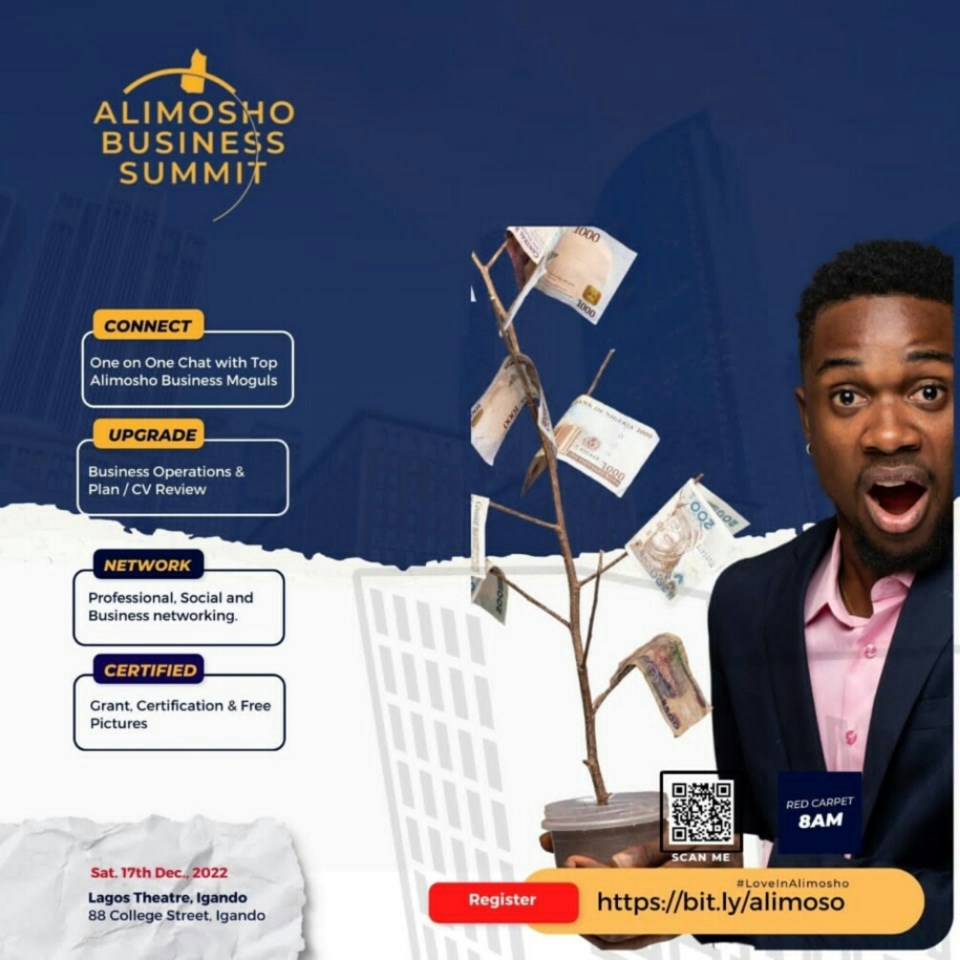 The Convener, Babatunde Oluwaseyi Adeola, made this known on Friday, November 25, 2022, during a press conference, while urging interested business owners and entrepreneurs to submit their proposals and attend the summit as it will assist them to thrive and expand their businesses.
READ MORE: OKUN ALIMOSHO ORGANISES ALIMOSHO BUSINESS SUMMIT 2022
According to the CEO of AfroVanguard, corporate organizations will be at the event to also assist unemployed persons with CV and Cover Letter reviews in order to increase their chances of securing job interviews.
He further explained that there are two tickets available for the business summit, the elite and the regular ticket.
ICYMI: OKUN ALIMOSHO UNVEILS ALIMOSHO CAROL CONCERT 2022
"The elite ticket costs #5000 and one of the benefits of getting the elite ticket is that you get to submit your business plan and also a one-on-one mentoring session with the business moguls that we will bring in to train and speak to all business owners.
"The regular ticket grants you access to attend the event and listen to lectures from top successful business owners around the country," he said.
The summit will hold on Saturday, December 17, 2022, at the Lagos Igando Theatre, in the Igando-Ikotun LCDA of Alimosho LGA, by 8 am, while the Carol Concert will kick off on the same day by 3 pm at the same venue.