OKUN Alimosho, a non-profit organisation domiciled in Alimosho under the aegis of the AfroVanguard, has organised the year 2022 edition of the Alimosho Business Summit to celebrate business talent in the Alimosho community.
According to information reaching Alimoshotoday from the organisers of the event, the Alimosho Business Summit 2022 is a mind-orienting event that is curated to further promote the objective of AfroVanguard, which is to project talents, businesses, and the culture of the Alimosho community.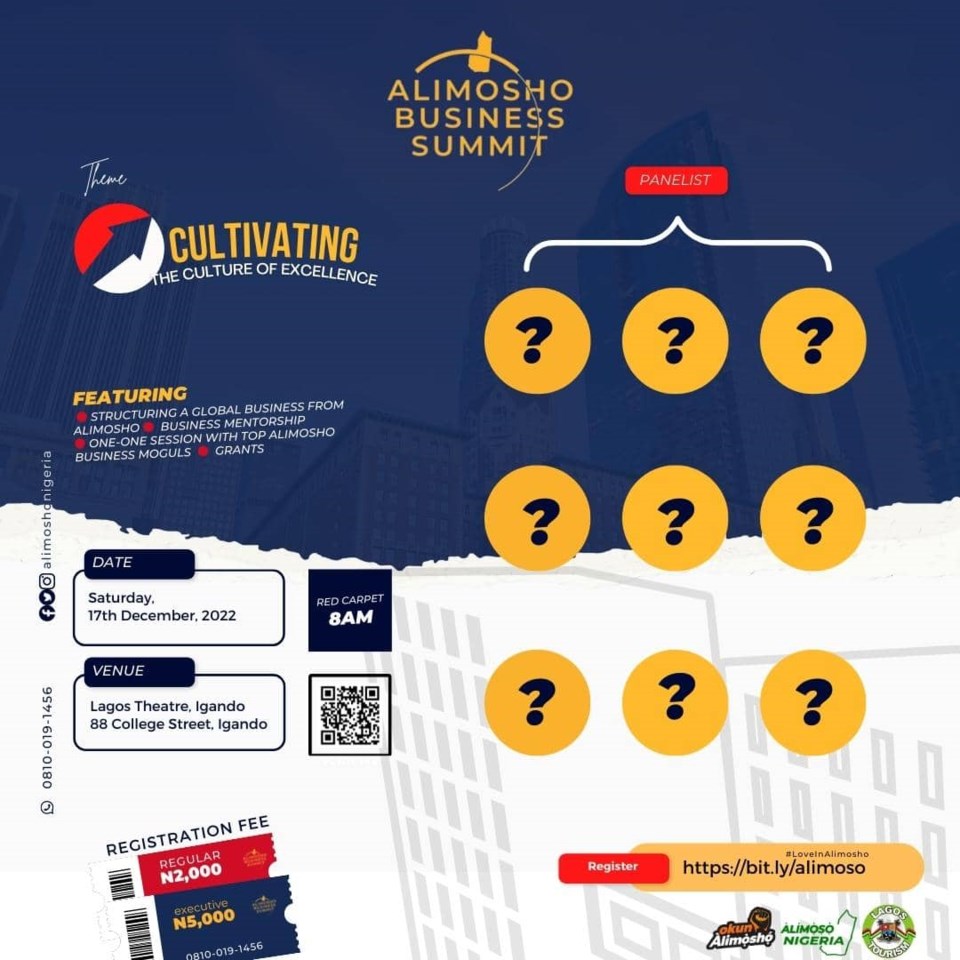 The second edition of the summit, which is slated to hold on Saturday, December 17, 2022, at the Lagos Igando Theatre, by 8 am, will be a convergence of different business owners, company leaders, and leaders at all levels, especially in the area of community development.
During the summit, leaders from sports, values, business, entertainment, leadership, and government will discuss ways in which the culture of excellence can be upheld to promote communal growth.
To register for the event and get your tickets, please click on this link. For more enquiries, please contact 08100191456.