ALIMOSHO Babes, welcome to the month of love where you get to flaunt your partner for the whole world to see, and also dish out some #CoupleGoals theme.
We are dedicating this month of love to celebrating Nigerian celebrity couples. Our first couple for the month is the latest couple in the Nigerian movie industry, Adedimeji Lateef and Adebimpe Oyebade, who tied the knot in December 2021 and coincidentally, Lateef recently celebrated his birthday anniversary on Tuesday, February 1, 2022.
Check out these cute style inspirations from the lovely couple.
1. ASO OKE INSPIRED OUTFIT
For that 'boo' and 'bae' tying the sacred wedding knot soon, this ensemble is perfect for your traditional wedding. You may both decide to rock the full aso oke, or your hubby may decide to use the aso oke for his agbada and fila only. Whatever floats your boat, love-birds!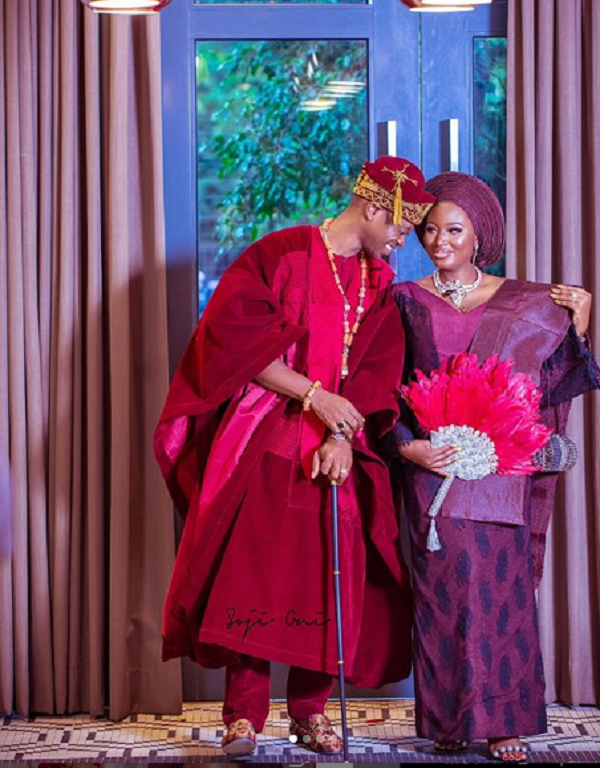 2. ASO OKE INSPIRED OUTFIT
This is another aso-oke inspired wedding outfit for those lovers tying the knot soon. Step out with 'boo' on your trad day in this party rocker and nobody will contend the limelight with you. You can rock the outfits as plain and simple aso oke or you can glam it up with lots of accessories.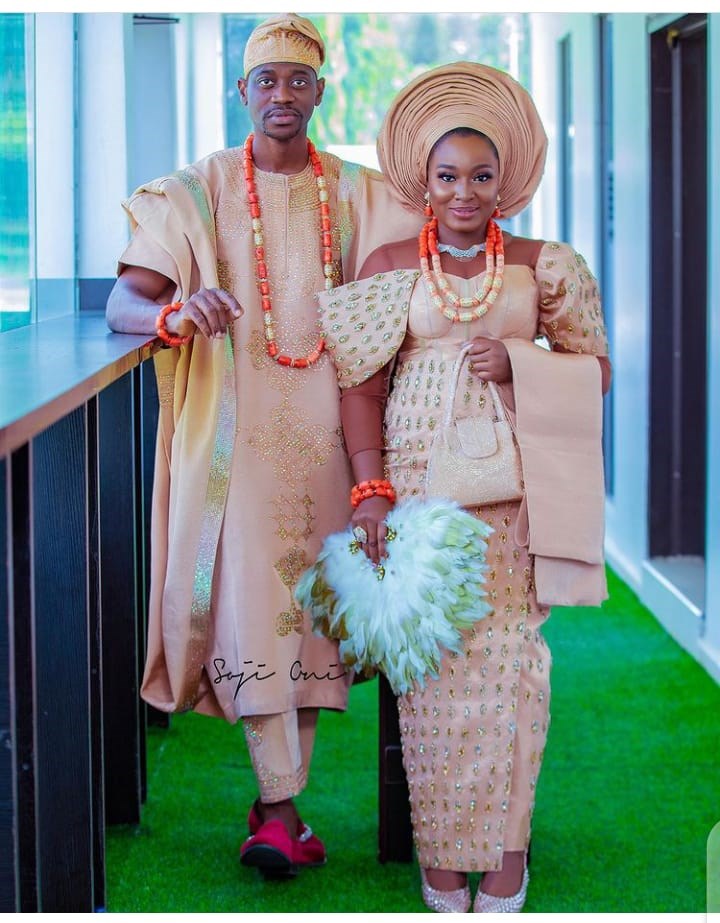 3. CASUAL OUTFIT
Looking for a casual outfit to rock with boo? the cute couple outfit featured below will surely serve as an inspiration to you and yours. If you want to really paint the town red with boo; you can wear matching t-shirts, and sneakers on a pair of jeans or joggers and you are good to go.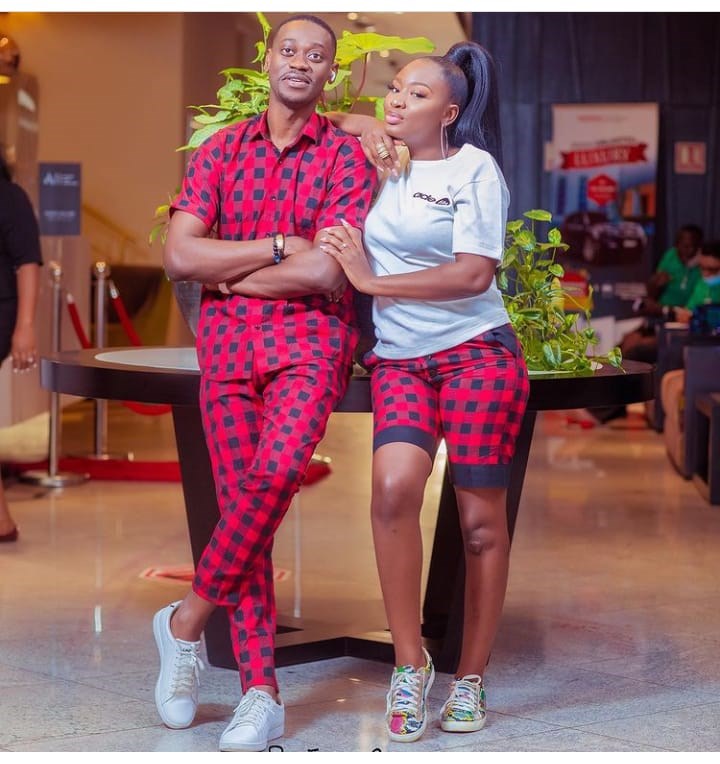 4. SEMI-CASUAL OUTFIT
The outfit featured below is perfect for a date night with boo, it is perfect for an after-work outing with hubby because the outfits may serve as a work outfit as well as a date night outfit.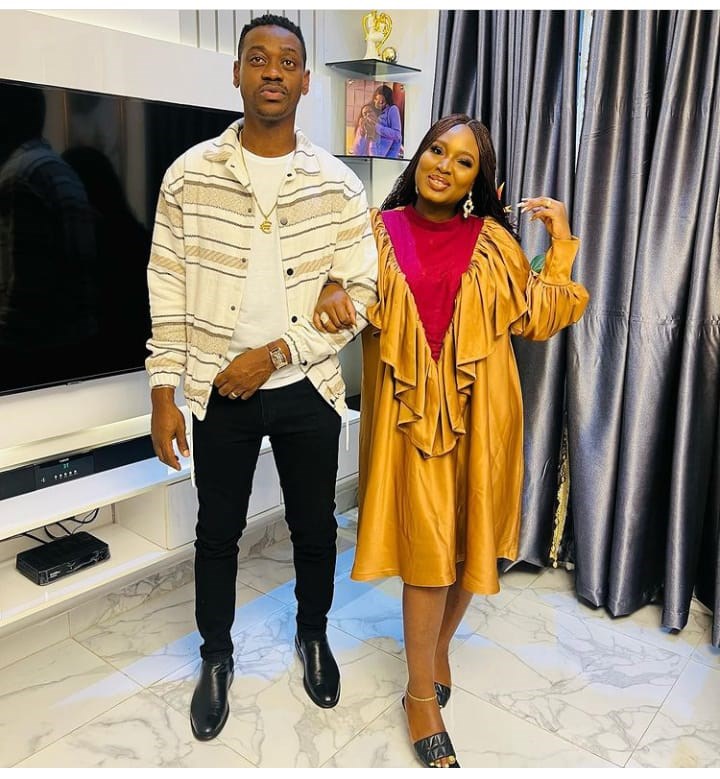 5. WEDDING OUTFIT
One of the most special days in a couple's life is their wedding, and it must be treated as such. Look no further for your wedding outfit inspiration as this outfit from AdeAde forever will surely capture the hearts of everybody at the wedding party, and also leave you and boo feeling like the queen and king that you are. Own your day lovelies!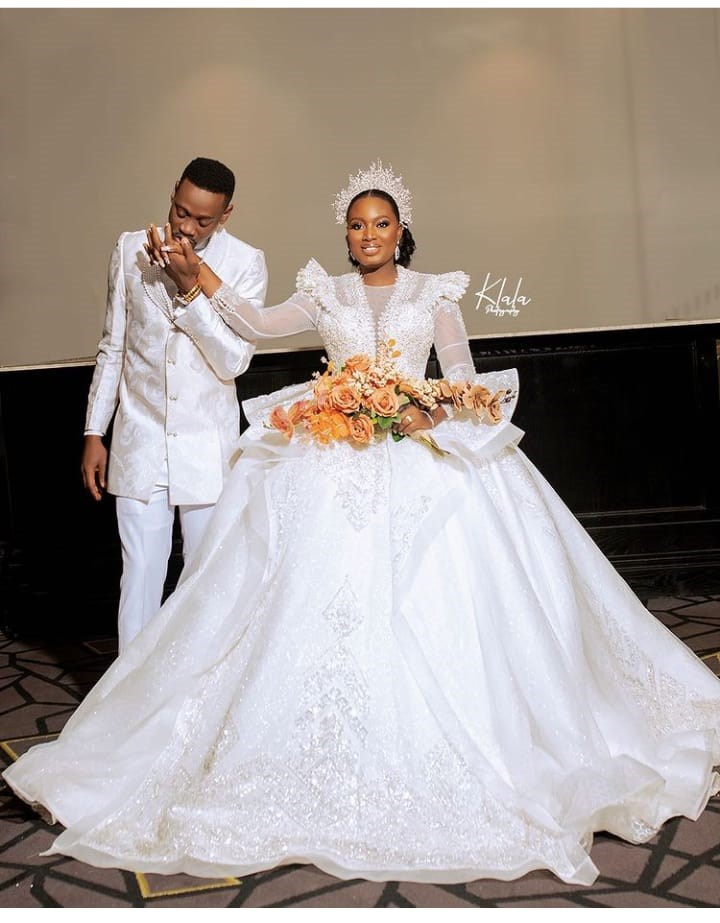 February is the month of love, so make sure you love it up with boo this month!
Meanwhile, check out the article below on how to surprise boo this valentine.
6 ROMANTIC WAYS TO SURPRISE 'SOMEBODY'S SON' THIS VALENTINE
PHOTOS CREDIT: adedimejilateef