IN a bid to strengthen the relationship between the police and youth in Lagos State, the Lagos State Government has announced it will host an online open-room session via Facebook to address the possibility of achieving a positive bond between the two stakeholders.
The online session will hold on Wednesday, October 27, 2021, by 10am with the aim of strengthening a positive and enduring relationship between the police and youth in the State.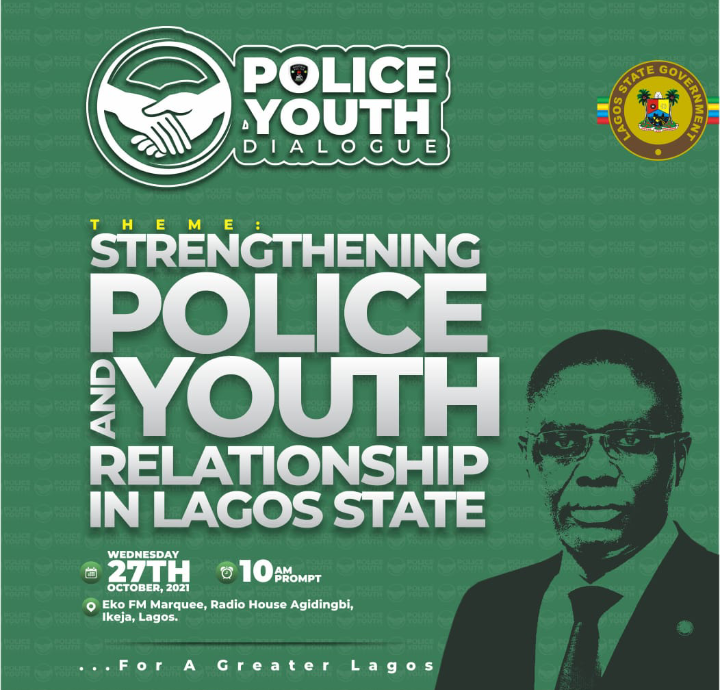 The Lagos public, particularly the youth, are encouraged to participate in the session. "From anywhere on the planet, you can equally participate in this crucial discussion as we join hands together For A Greater Lagos", as stated in a press release by the Lagos State Government.
Willing participants may join the session via Facebook Page: LagosMysdevents, or via Zoom: Meeting ID: 883 3699 3903,
Passcode: q17Bct.
"Let's create a common ground and take ownership of our future", Governor Babajide Sanwo-Olu said.