FOLLOWING yesterday UEFA Conference League triumph, West Ham United boss has confirmed that Declan Rice who is transfer target for Arsenal is free to go.
The Gunners have been in talks with the player for some weeks now and have reportedly agreed personal terms with the player. All that is left is for the Gunners to submit an opening bid which could end up as high as £90 million for the England midfielder.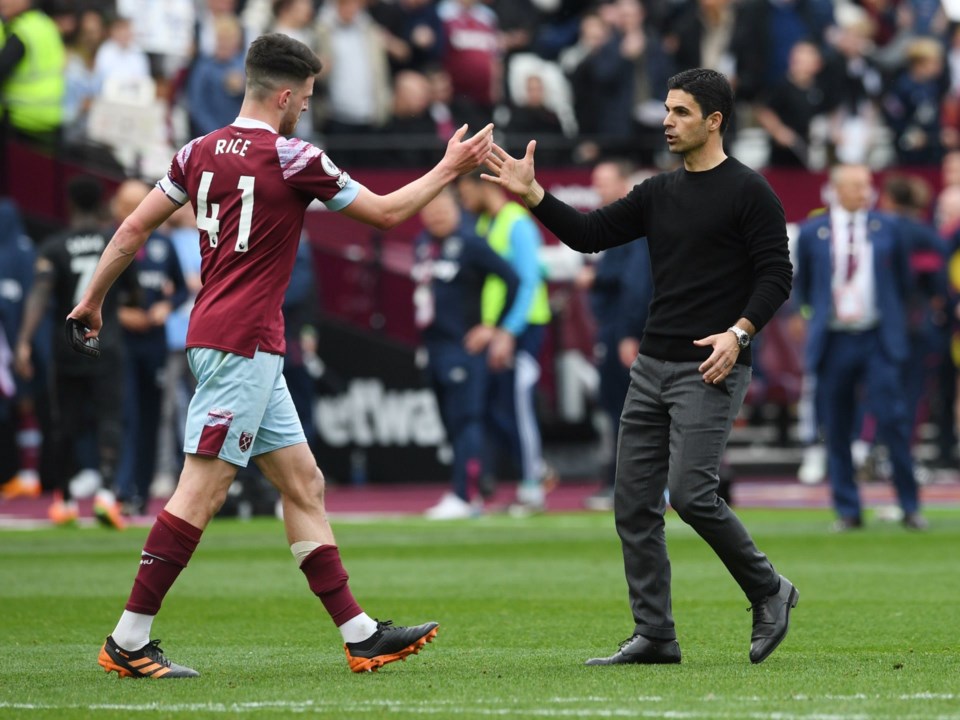 Speaking to talkSPORT, West Ham chairman Sullivan, said "I think it has to be. We promised him he could go. He set his heart on going. You can't ask for a man who has committed more to us this season.
"In due course, he has to get on and we have to get a replacement - or several replacements. It's not something we want to happen. We offered him £200,000-a-week 18 months ago. He turned it down.
"It cost him £10million to stay at West Ham in that time [in lost wages]. And he wants to go. You can't keep a player who doesn't want to be there."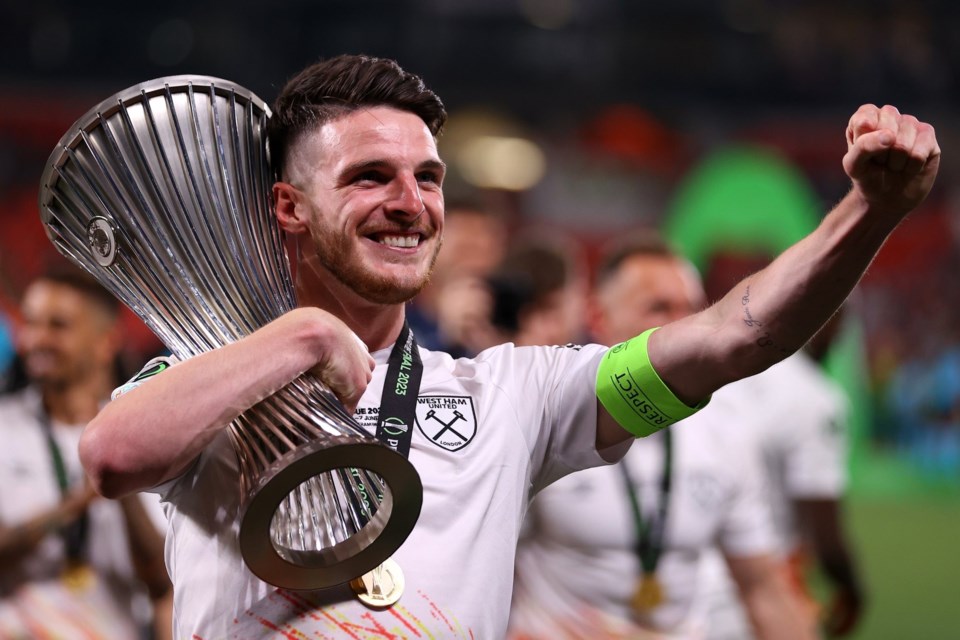 Declan rice who captained the team to their first major trophy in 43 years is also wanted at Manchester United and Bayern Munich. Arsenal would have to act swiftly should they want to sign the 24 years old.