IN a bid to cushion the effect and impact of the subsidy removal on the residents of the council area, the Executive Chairman of the Mosan-Okunola LCDA, Hon. (Princess) Olabisi Adebajo, has joined other Local Governments and Local Council Development Areas to distribute food palliatives as part of the measures taken to dwindle the hardship.
Hon. Adebajo, in her words on Thursday, August 17, 2023, assured the good people of Mosan-Okunola LCDA of a continuous distribution while appealing to those that did not receive it to exercise patience for the next batch.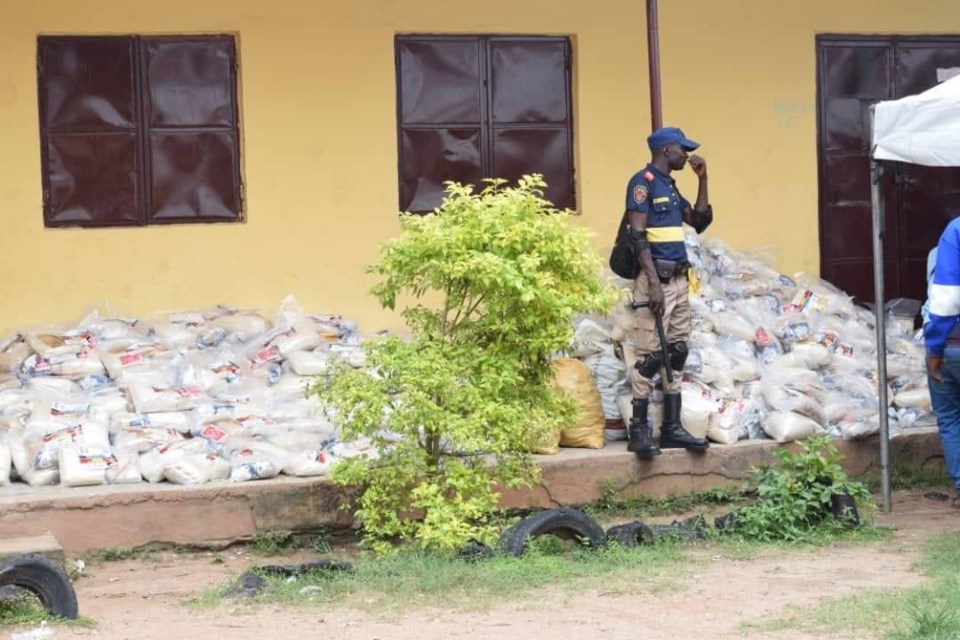 She also disclosed that buses will be provided to transport the people at a 75% slash rate compared to public transport.
Meanwhile, the beneficiaries of Thursday's batch of the relief package expressed their gratitude and prayed to God to help the Council Boss to do more.