THE Executive Chairman of the Mosan-Okunola LCDA, Hon. (Princess) Olabisi Adebajo, has been inaugurated as the first District Mother of the Girls' Brigade, Nigeria Alimosho District Eight (8) at the Assembly of Faithfuls Church, Maryland Lagos State.
The Girl's Brigade is a voluntary organisation committed to advancing Christ's Kingdom among girls while promoting obedience, discipline, and self-respect as habits that will eventually mould young girls into faithful Christians.
While accepting the honour on Sunday, September 17, 2023, Hon. Adebajo said: "On behalf of my husband, families, cabinet members, legislators and the management staff of this noble Local Council Development Area. I want to take this precious moment to first thank our Heavenly Father for giving me this chance and the gift of life and to undertake this responsibility bestowed upon me this day as the Mother of the Alimosho District Eight(8).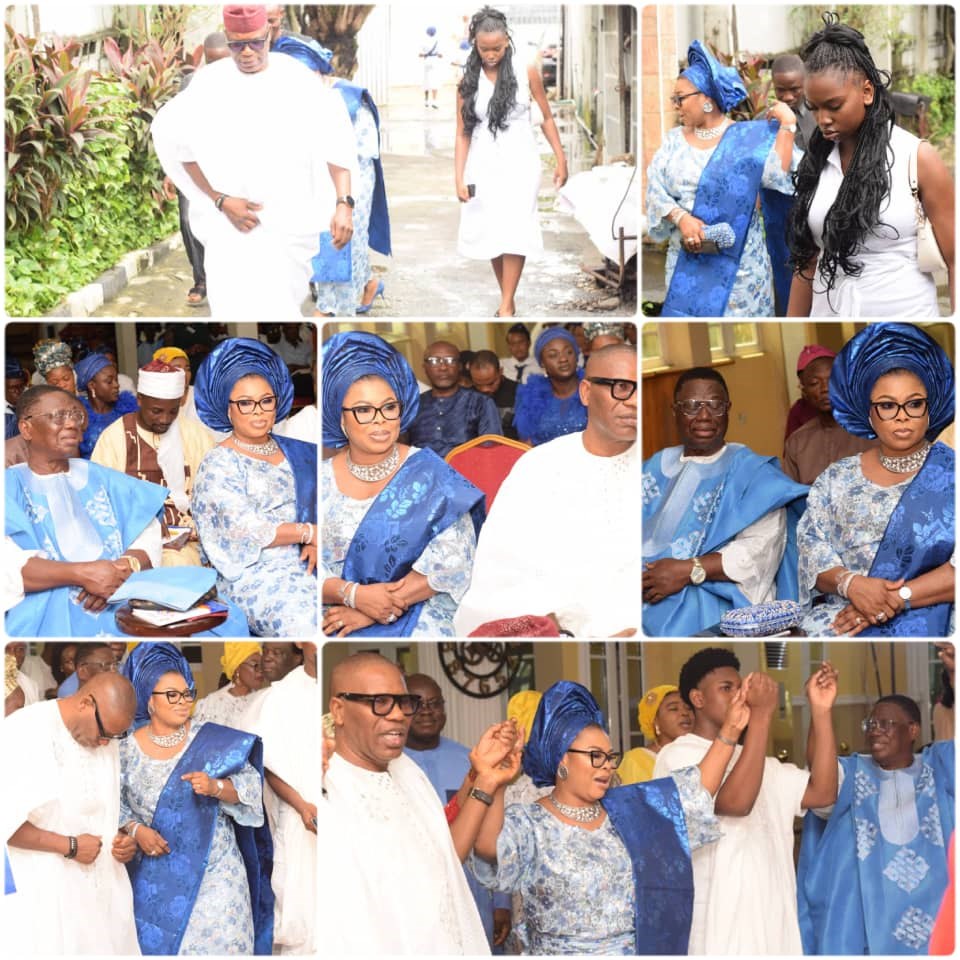 "I promise to stand with you as a mother should and support you in all aspects my assistance will be needed.
"May the Lord bless and keep you all in His grace, prosper all your interests in commerce, marriage & family life, and preserve you unto the coming of the Lord Jesus Christ. Amen.
"I implore you to take all your activities very seriously and immerse yourselves in the spirit of them all so that the object becomes the result. I encourage you to continue to render diligent services to the Lord in the various churches you belong to, even as I pray that your faith in and allegiance to the Lord Jesus Christ shall remain unwavering regardless of the interests of this crooked and perverse generation, which we are now."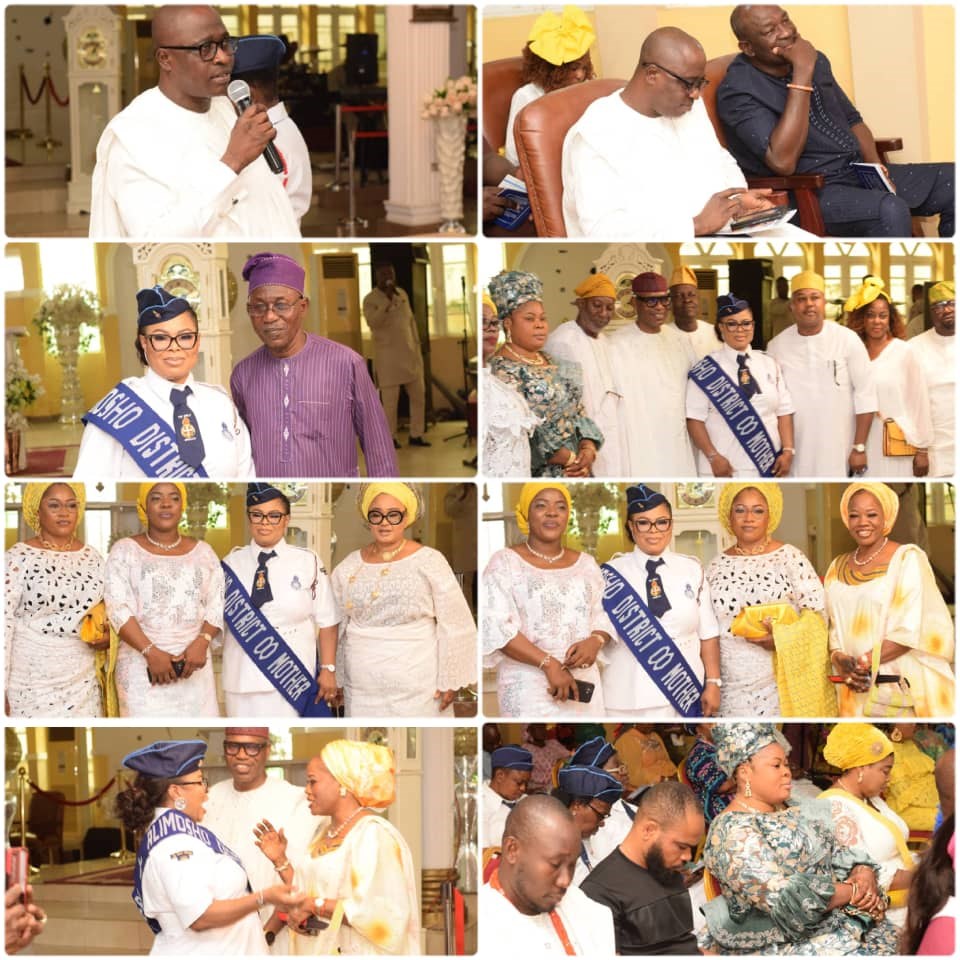 Gracing the ceremony are Hon. Kehinde Joseph, the Member of the Lagos State House of Assembly representing Alimosho Federal Constituency 02; Hon. (Ọmọ'ba) Nureni Ayinde Akinsanya (Osmak), Member of the Lagos State House of Assembly, Mushin Constituency 01; Hon. Shobowale (Mrs), Executive Chairman, Ayobo Ipaja LCDA; Hon. Rasheedat Abiodun Edu, Executive Chairman, Iru-VI LCDA; Hon. Omotayo Ojediran, Super for Information & Strategy; Hon. Tola Olaiya, Supervisor for Agric & Community Development; Hon. Prince Adeyemi, Supervisor for Health; Hon. Adelakun Modupe, Supervisor for WAPA; and Hon. Dayo Osinowo, Vice-Chairman of the Mosan-Okunola LCDA.
Others include Hon. Olasunkanmi Adefioye, Leader of Mosan-Okunola Legislative House; Hon. Folashade Ayeni, Majority Leader; Hon. Ayo Orimolade, Secretary to the LCDA; Mrs Onigbanjo, Council Treasurer; Mrs Modupe Oluyi, wife of APC Mosan-Okunola Apex Leader (YY); Hon. Komolafe Abimbola, Super for Education; Hon. Tolulope Falope; Hon. Gbolahun Yusuf, S.A Special Duties; CDC Chairman Mosan-Okunola; Prince Adedoyin Adeeso, and former Council Manager Mosan-Okunola, among other dignitaries.