THE Executive Chairman of the Mosan-Okunola LCDA, Hon. (Princess) Olabisi Adebajo, in a bid to cushion the effect of subsidy removal on the residents of the council area, distributed free G.C.E forms to students eligible to sit for the exams as a measure to support families in the aspect of education.
While speaking during the form distribution on Friday, August 25, 2023, Adebajo said: "I am acutely aware of the challenges that our community faces, including the recent fuel subsidy removal that has placed additional burdens on families. It is precisely during such challenging times that our collective resilience and commitment to progress must shine. This initiative is not just about easing the financial burden on parents, but also about sending a resounding message that we stand united in our pursuit of education for all."
The gesture, according to the council boss, was aimed at boosting and sustaining education in the council area by raising resourceful youths.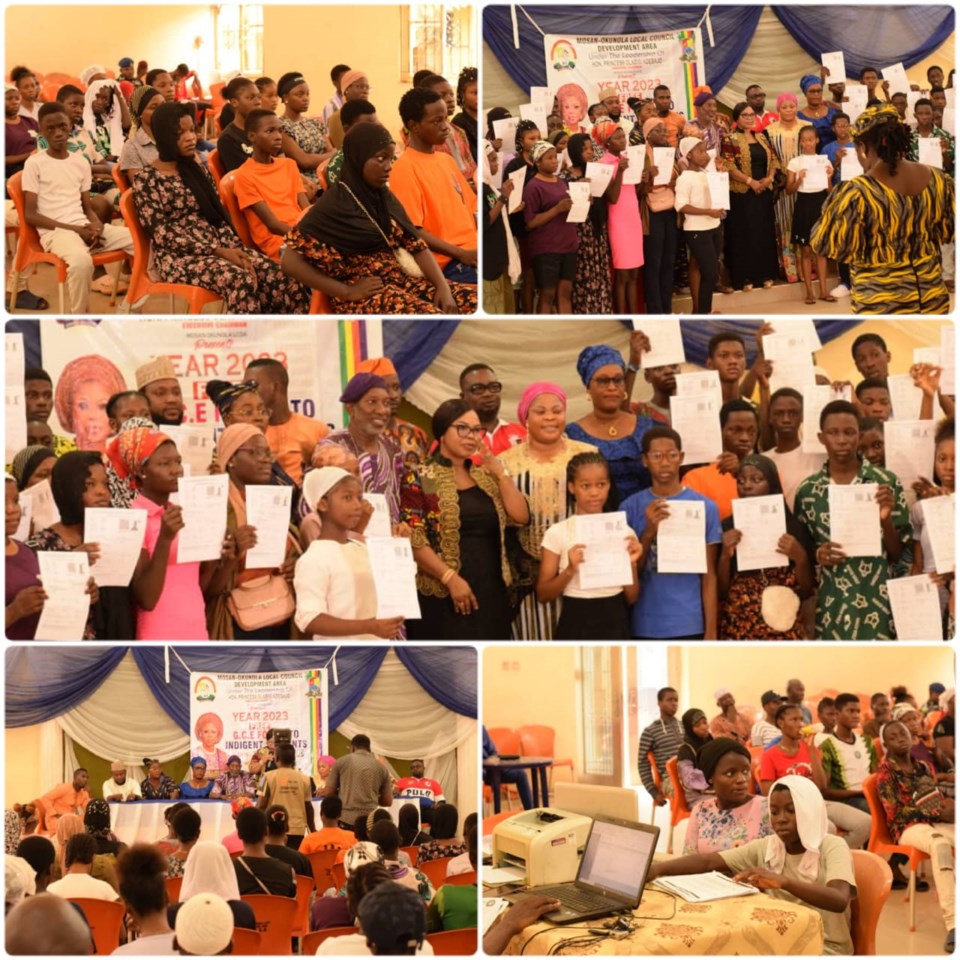 "Today, we continue an initiative that holds the promise of transforming not just individual lives, but the entire landscape of our community. We are announcing our commitment to distribute these forms to indigent students for the year 2023. This is not just an act of benevolence; it is a strategic investment in the future of Mosan-Okunola LCDA. By providing these forms to our deserving students, we are offering them a pathway to higher education and a brighter future," she added.
Hon. Adebajo urged the students to justify the huge amount of public funds expended in procuring the forms by ensuring they read and prepare hard for the exam, noting that "Education is not a mere pursuit; it is a powerful force that can break the chains of poverty, ignorance, and inequality. It is my sincere hope that through this initiative, we can pave the way for countless success stories for individuals who will go on to shape the destiny of our community and our nation."
The event, which took place at the Council Multipurpose Hall, had in attendance Hon. Dayo Osinowo, Vice-Chairman; Hon. Komolafe Abimbola, Supervisor for Education; Hon. Omotayo Ojediran, Supervisor for Information and strategy; Hon. Hamzat Adewale, Supervisor for ICT; Hon. Lawal Yusuf, S.A for Boundary; Hon. Temitope Falana, Supervisor for Wealth Creation; Head of Department of Education; among other Education Department staff.