BELOW is a list of available vacancies as of today, Monday, September 18, 2023:
1. JOB TITLE: Head, Business Development/Structured Finance
COMPANY: FSL Securities
LOCATION: Victoria Island
JOB BRIEF
We seek an experienced and highly motivated Business Development Manager with Investment Banking experience to join our team. The successful candidate will play a pivotal role in driving our growth strategy and will be responsible for identifying new business opportunities, building and maintaining strong client relationships, and contributing to the overall success of our organisation.
JOB DESCRIPTION
-Brainstorming with the business development team to identify and pursue new business opportunities.
-Develop and implement strategic business development plans to achieve growth targets.
-Build and maintain strong relationships with existing clients and stakeholders.
-Conduct market research to identify trends, competitors, and potential clients.
-Developing ways to improve the customer experience and build brand loyalty.
-Collaborate with cross-functional teams to develop innovative solutions and proposals.
-Prepare and deliver compelling presentations to potential clients.
-Negotiate and close deals, ensuring mutually beneficial agreements.
-Track and report on sales performance and market trends.
-Making professional decisions in a fast-paced environment while motivating team members to exceed expected goals.
-Stay up-to-date with industry developments and best practices.
REQUIREMENTS
-Bachelor's degree in Business, Marketing, or a related field.
-A master's degree in a related field will be an advantage.
-Proven track record of success in business development, with 7+ years of experience, preferably in the financial and Investment Broker Industry.
-Strong network of contacts and relationships within the financial industry sector.
-Eager to expand the business with new sales, clients, and territories.
-Excellent communication and negotiation skills.
-Excellent communication skills, both verbal and written.
-MS Office proficiency
-Self-motivated and self-directed.
-Comfortable in both a leadership and team-player role.
-Knowledge of market trends.
-Able to analyse data and sales statistics and translate results into better solutions.
GRADE/LEVEL: Manager
REMUNERATION: Competitive
All qualified candidates should send CVs to [email protected] and copy [email protected] using the job role as the subject.
DEADLINE: Friday, September 29th, 2023.
2. JOB TITLE: Digital Marketing Intern
LOCATION: Surulere, Lagos
RESPONSIBILITIES
-Develop marketing strategies that align with the organisation's business goals.
-Manage and execute campaigns across various digital channels, including email, social media, search engines, and display advertising.
-Communicate with clients, affiliate networks and affiliate partners.
-Understand the company's product offerings and target market and hit sales targets.
-Utilize online tools, such as social media, Linkedin, Instagram, and email marketing, to reach out to potential customers and build relationships to make new sales.
-Create and upload copies and images for the organisation's website.
-Research new online media opportunities that may benefit business, including mobile, social media, development of blogs and forums
-Analyze the territory/market's potential and track sales and status reports.
-Contribute to social media engagement and brand awareness campaigns.
-Supply management with reports on customer needs, problems, interests, competitive activities, and potential for new products, solutions and services.
-Continuously improve through feedback.
REQUIREMENTS AND SKILLS
-Minimum of 1 year proven experience
-Excellent verbal and written communication skills for producing high-quality content.
-Must be social media and tech-savvy.
-Ability to make critical decisions while following company procedures.
-Have creative skills for contributing new and innovative ideas.
-Prioritizing, time management and organisational skills
-Ability to create and deliver presentations tailored to the audience's needs.
-Customer-focused approach, relationship management skills and openness to feedback
-Bachelor's degree/HND in Marketing or any discipline
DEADLINE: 22nd of September 2023
Qualified candidates should send CVs to [email protected] using the job position as the subject of the mail.
3. JOB TITLE: Business Development Executive
LOCATION: Lekki
JOB DESCRIPTION
-Organising sale visits
-Demonstrating and presenting products
-Establishing new business
-Maintaining accurate records
-Attending trade exhibitions, conferences and meetings that will promote the organisation's brands and products
-Reviewing sales performance
-Negotiating contracts and packages
-Aiming to achieve weekly, monthly and annual targets.
-Preparing and reporting sales performance reports to management
JOB REQUIREMENT
-Proven sales experience selling payroll software or salary advance product
-Proven experience in a Lending Company
-Excellent communication skills and the ability to develop strong working relationships at all levels, both internally and externally.
-Commercial awareness, showcasing an ability to grasp the organisation's products and services and bring them to life before prospective clients and customers.
-Experience in influencing sales and marketing strategies and taking a lead in translating strategy into working plans, actions, and policies.
Qualified candidates should forward their CVs to [email protected] using the job title as the subject of the mail.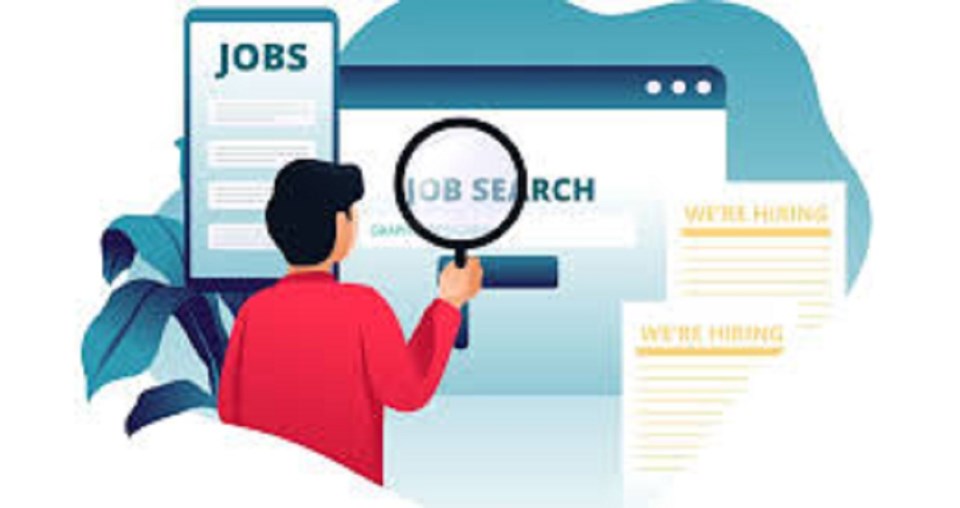 4. JOB TITLE: Human Resources and Admin Intern (NYSC)
LOCATION: Lekki, Marwa Lagos.
SALARY: N40,000 monthly
REQUIREMENTS
-Degree holder from a reputable university.
-Willing to build a career in HR.
-An intelligent, smart, and good team player.
-Intermediate knowledge of MS Word and Excel.
Send CV to [email protected].
PS: Only qualified NYSC candidates will be responded to.
5. JOB TITLE: Product Intern
LOCATION: Surulere, Lagos
In this position, the incumbent will have an opportunity to acquire skills and knowledge in the following areas:
-Product management concepts and their practical application/usage across various sectors
-Product management tools for customer feedback, Design and wire-framing, user experience testing, collaboration/productivity and project/task management
-Microsoft Power platform and Application development
RESPONSIBILITIES
-Understand the markets, technologies, competitors and customers to develop and deliver product releases that increase customer satisfaction and drive growth and profitability.
-Researching and developing a deep understanding of offered products/services.
-Work closely with the Product manager in the firm to define and deliver new products, solutions, services, and enhancements.
-Help deliver product solutions with high business impact, working closely with designers and engineers throughout development.
-Keep abreast of new trends and best practices in the technology landscape.
-Improving technology operations through better use of monitoring, tools, scripting and best practices
-Act as a product promoter both internally and externally with customers/partners
-Gather insights to support product adoption/improvement
-Assist with Client support activities.
REQUIREMENTS
-Understanding and/or a minimum of 1 year of hands-on experience as a programmer is preferred
-Knowledge of office365, M365 Power Platform
-Experience in technological analyses and research
-Good written and verbal communication skills
-Good analytical, logical thinking, problem-solving, and writing skills
-Good interpersonal skills
-Ability to actively pay attention and seek to understand
-Attention to details
-Adaptable, open-minded, and comfortable working with ambiguity and change in a fast-paced start-up environment
-Degree in any of the engineering or sciences
DEADLINE: 25th of September 2023
Qualified candidates should send CVs to [email protected] using the job position as the subject of the mail.
6. VACANCY: nVAULT App
POSITION TITLE: Product Marketing Manager
EMPLOYMENT TYPE: Full-time/onsite
LOCATION: Ikeja Lagos,
EXPERIENCE: Minimum 7 - 10 years
SALARY: N500,000 - N800,000
JOB DESCRIPTION:
-Developing user and buyer personas.
-Research the market to learn about the competitive environment.
-Working with the marketing team to create materials that highlight product features and benefits.
-Training the sales teams on articulating the products' benefits to prospects.
-Developing the go-to-market strategy.
-Working with product management to define goals and metrics for the product launch.
Interested and qualified candidates should send their CVs to recruitme[email protected] using the job title as the subject of the mail.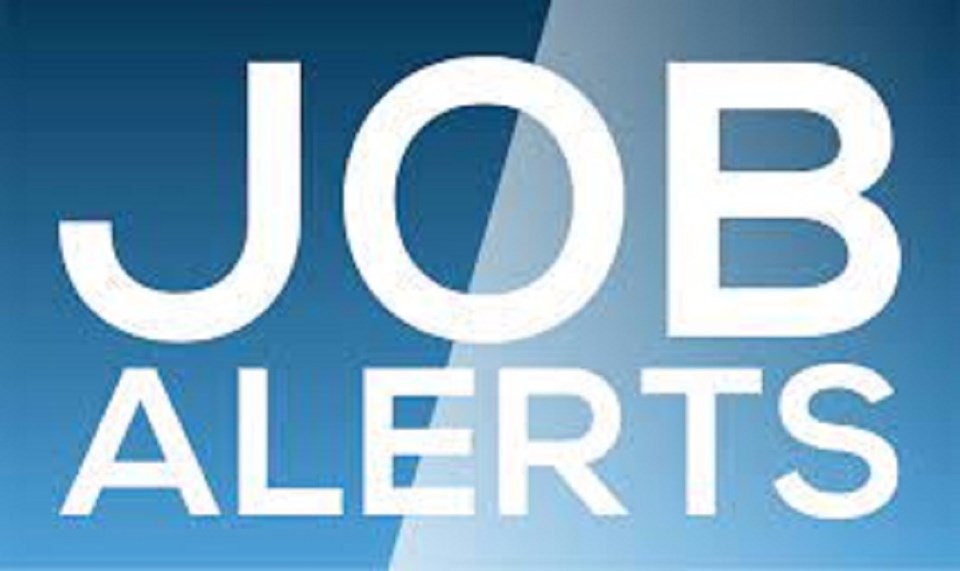 7. POSITION: Personal Executive Assistant
LOCATION: Lekki, Lagos
EMPLOYMENT TYPE: Full-time
RESPONSIBILITIES:
-Provide support to the manager, acting with little supervision, anticipating needs while managing the company's day-to-day workflow, filtering and prioritising various projects and activities.
-Scheduling, Business Development, researching, preparing materials and presentations for meetings, and participating in a wide range of special projects where and when applicable.
-Perform, coordinate, manage, oversee and manage the manager's calendar, activities, administrative and business duties while providing extensive support to the boss.
QUALIFICATION:
-Must have at least an OND certificate.
-Must have a good communication skills
-Must be smart and ready to work
-Must be conversant with Microsoft and other computer tools for office work
-Must stay around Lekki phase 1 or environment.
SALARY: N70,000
Kindly share your CV with [email protected] and make the subject the position you're applying for.
8. JOB TITLE: Full Stack Developer (React/Node)
LEVEL: Mid-Level
JOB TYPE: Hybrid
LOCATION: Ikeja, Lagos
SALARY: NGN400,000 – NGN600,000
JOB SUMMARY
An experienced Full-stack (Front-end heavy) Developer skilled in React, Redux, and Node.js for our team in Lagos, Nigeria. The Developer will assist the team in the development and maintenance of our core application. Works closely with Software Engineers and Architects in the development of system components. Collaborate with other team members to give our users the best experience in using our solution.
RESPONSIBILITIES
-Gather and document, understand and articulate functional, non-functional, and business requirements that are already defined.
-Assist with and demonstrate growing proficiency in designing and developing simple software applications and model data relationships. Learn and use myStash's software applications and infrastructure architecture.
-Utilize React, Redux, React Hooks, Github, and Rest API, as well as prioritising great UI/UX and Accessibility.
-Learn to write unit tests and perform integration testing to ensure high application quality to meet business requirements.
-Develop an understanding of various deployment methods and tools and write scripts and/or procedures to ensure efficient processes.
-Become familiar with Cova systems, tools, security, and front-end architecture.
REQUIREMENTS
-Familiarity with the fintech and technology industry
2 years of experience in a position performing software development using React.
-In-depth knowledge of JavaScript, CSS, HTML, and front-end languages.
-Knowledge of Node.js (nest.js), MongoDB, and Postgres.
-Experience with user interface design.
-Experience with browser-based debugging and performance testing software.
-Understands the process of new application development and can apply these concepts with minimal mentoring and supervision.
-Must have the ability to learn to provide support & maintenance for simple to complex software applications.
-Adaptable to change.
-Excellent communication and problem-solving skills
-Multi-tasking abilities
-Patience when handling tough cases.
Send your CV to [email protected] using the job title as the subject.
Application closes September 27th 2023.
9. JOB TITLE: Customer Service Manager
LOCATION: Egbeda, Alimosho
ROLE DESCRIPTION
This is a full-time on-site role for a Sales Executive Manager.
-The Sales Executive Manager is responsible for overseeing the customer support team to ensure customer satisfaction.
-Good networking and people skills.
-Excellent oral and written communication skills.
-Ability to work in a team environment.
-Ability to offer excellent customer service skills.
-Ability to manage time efficiently.
-Ability to build a professional network.
-Active listening skills.
-Ability to handle multiple tasks and prioritize them.
QUALIFICATIONS
-Bachelor's Degree, HND, OND.
-Minimum of 2 years experience
-Customer Satisfaction, customer service management, and customer support skills
-Excellent communication skills to effectively interact with customers and team members
-Demonstrated ability to lead and motivate a team for peak performance
APPLICATION CLOSING DATE: 22nd September 2023.
Interested and qualified candidates should send their updated Resume to adetoun.m.ad[email protected] using the Job Title as the subject of the mail.
10. VACANCY: KrediBank
JOB TITLE: Field Sales Agent specializing in POS unit distribution and monitoring.
JOB BRIEF
As a Field Sales Agent, your primary responsibility will be to build and maintain strong client relationships, distribute POS units to merchants and agents, and ensure seamless operation and monitoring of these devices. You will play a crucial role in expanding our market presence and providing exceptional support to our clients whilst working closely with fellow team members and stakeholders to ensure goals are achieved.
LOCATION: Lagos
RESPONSIBILITIES:
-Identify and research potential clients and markets for distribution
-Achieve and exceed sales targets for device unit distribution and monitoring
-Troubleshoot and escalate technical issues promptly, ensuring minimal downtime for clients
-Stay updated on industry trends, competitor activities, and emerging technologies in the industry.
REQUIREMENTS:
-Proven experience in sales, preferably in merchant and agent acquisition.
-Strong interpersonal and communication skills.
-Technical aptitude and the ability to troubleshoot basic technical issues.
-Self-motivated with a track record of meeting or exceeding sales targets.
-Excellent organisational and time management skills.
BENEFITS
-Competitive salary and commission structure.
-Comprehensive training and ongoing professional development.
-Opportunities for career advancement within a growing company.
Send your CV to [email protected] on or before the 30th of September, 2023.