BELOW is a list of available vacancies as of today, Monday, November 20, 2023:
1. VACANCY: Affilbase Limited – Our client is a Shop located in Ketu, Lagos State
JOB TITLE: Part-Time Sales Girls (In-Shop)
LOCATION: Ketu, Lagos
EMPLOYMENT TYPE: Part-time
JOB SUMMARY
Our client needs Part-time Sales girls based in Ketu to perform sales activities by attending to customers and collecting payments for goods sold in the shop.
DUTIES
-Resume early in the morning to ensure the shop is set up and open for business
-Attend to all customers coming into the shop and assist them with information based on their enquiries
-Ensure security and safety of all goods and properties within the shop
-Record daily sales transactions or report daily sales transactions to the shop supervisor
-Close shop in the evenings after the day's work
-Be watchful and vigilant of all activities, transactions and occurrences in the shop
-Must be willing to perform other tasks assigned by supervisor or shop owner when necessary
-Reporting to Supervisor
REQUIREMENTS / QUALIFICATIONS
-School Certificate holder will be sufficient
-Good communication skills in English and local languages
-Ability to attend to customers in a friendly and cordial manner
-Must be based in the Ketu Area. Proximity to the shop is of utmost importance
-Honesty, integrity and absolute loyalty are expected.
-Attention to detail is an essential quality for this job.
-Must have a serviceable smartphone for easy communication
-Must not be lazy.
REMUNERATION: ₦25,000 monthly.
APPLICATION CLOSING DATE: 30th November 2023.
Interested and qualified candidates should send their CVs to [email protected] using the job title as the subject of the mail.
2. JOB TITLE: Human Resource Executive
JOB CODE: HRE004
LOCATION: Amuwo Odofin, Lagos,
EMPLOYMENT TYPE: Full-time
QUALIFICATIONS
-B.Sc degree in Human Resources or a related field with a minimum of 4 years of work experience in the field and certifications in CIPM/SHRM is an added advantage.
-Ability to develop and implement HR strategies and initiatives aligned with the overall business strategy.
-Ability to manage the induction & orientation process for all staff and bridge management and employee relations by addressing demands, grievances or other issues.
-Ability to manage the organization's attraction, recruitment and selection system.
-Ability to support current and future business needs through company culture infusion, the learning and development, engagement, motivation and preservation of human capital.
-Ability to develop and monitor overall HR strategies, processes, systems, tactics and procedures across the organization.
-Ability to oversee and manage a performance appraisal system that drives high performance.
-Ability to create and deploy HR interventions as and when needed for people and business advancement.
SALARY: ₦150,000 – ₦200,000/month.
APPLICATION CLOSING DATE: 30th November 2023.
Interested and qualified candidates should send their Application Letter and updated CV in PDF format to [email protected] using the job title and the Application Code (HRE-002) as the subject of the mail.
3. ROLE: Communication and media officer (Female)
ORGANIZATION: Law Firm
LOCATION: Ikoyi, Lagos
JOB TYPE: Full-Time
SALARY: N150,000 - N170,000
REQUIREMENTS:
-BSc or Equivalent
-Not more than 30 years old
-Proficient in Canva, Photoshop, CorelDraw, and PDF Editing
-Proficient in WordPress.
-Proficient in Google Suite and Microsoft Suite.
-Proficient in Search Engine Optimization (SEO),
-Ability to operate website
-Must be smart, neat and presentable.
JOB RESPONSIBILITIES:
-Manage the firm's social media platforms, including content creation, posting schedules, and engagement with followers.
-Collaborate with internal teams to gather information, align messaging, and ensure consistent brand identity in all communication materials.
-Create compelling visual content, including graphics and videos for various communication channels.
-Website management.
Send CV to [email protected] using "Communication and media officer" as the subject of the mail.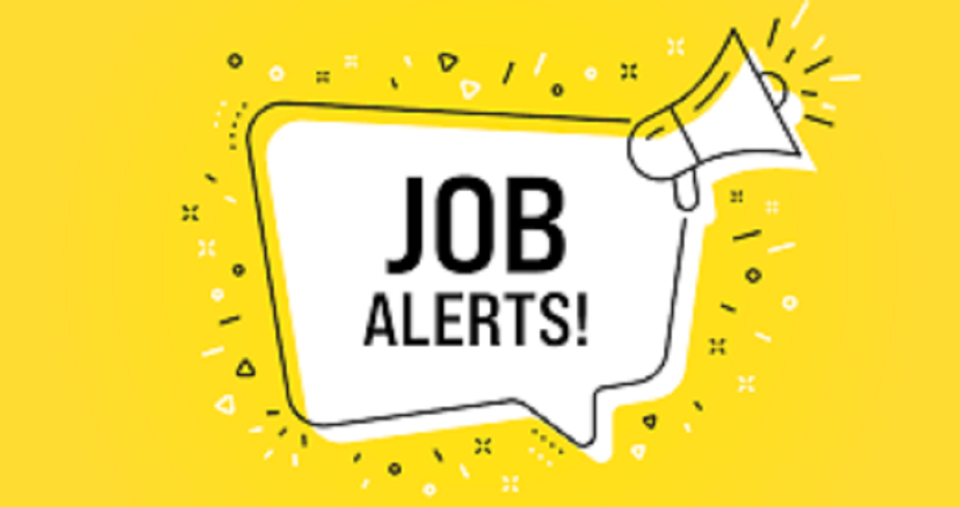 4. POSITION: Senior Legal Associate
JOB TYPE: Full Time
QUALIFICATION: BA/LLM
EXPERIENCE: Minimum of 5 years Post-call
LOCATION: Lagos
SALARY: Negotiable and can be discussed during the interview.
RESPONSIBILITIES
-Advice on all aspects of Law.
-Proffer legal opinions and draft agreements with minimal supervision, draft and review documentation.
-Meet with clients and cultivate a strong client/counsel relationship.
-Maintain active membership of Bar associations and ability to deal with regulators and public authorities.
-Thorough knowledge and practical experience of procedural Law and substantive Law.
-Provide mentorship and supervisory responsibilities to junior associates and work as a team with other senior associates.
-Fulfill other responsibilities delegated or assigned by the Managing Partner/Partners.
REQUIREMENTS
A minimum of 5 years Post-call experience is required in a reputable firm.
-A level of interpersonal skills sufficient to maintain effective working relationships with colleagues and clients.
-Leadership skills, highly focused and committed to low practice.
-Good eye for detail and effective time management.
-Proficiency with relevant software and technology.
-A professional demeanour and the ability to represent the company in a positive light.
Interested and suitable candidates should send their CV/Resume to [email protected] with the position applied for as title.
5. JOB TITLE: Chief Security Officer (CSO)
LOCATION: Lekki phase 1, Lagos state
SALARY: N150,000
RESPONSIBILITIES:
- Supervising a team of Security Personnel
- Access control, site patrolling, emergency response, incident investigation and all other standard security duties
REQUIREMENTS:
- Minimum academic qualification of a Bachelor's degree in any related discipline - Minimum of 2 years of proven work experience
- Excellent interpersonal and people skills
- Solid experience in a similar environment
- Excellent communication skills and be computer literate
- The ability to work on your initiative to coordinate the shift, being thorough and accurate in all documentation
- Height is an added advantage
Interested and qualified candidates should send their CVs to [email protected].
6. POSITION: Social Media Manager
SALARY: N100,000 - N120,000
JOB BRIEF
We are looking for a dynamic and creative individual who has a strong understanding of social media platforms and the influencer landscape. The ideal candidate should have experience in influencer outreach, negotiation, and management. They should also be able to analyze data and insights to make informed decisions about influencers/ partnerships.
RESPONSIBILITIES
-Developing and executing influencer marketing strategies.
-Identifying and vetting potential influencers for partnerships.
-Managing influencer relationships and contracts
-Measuring and reporting on the success of influencer campaigns
-Collaborating with internal teams to ensure influencer content aligns with brand messaging.
-Creating a great employer branding for the organization
-Understanding of the market sector- Sports.
REQUIREMENTS AND SKILLS
-Proven work experience as a social media manager in the sports sector.
-Hands-on experience in content management
-Excellent copywriting skills
-Ability to deliver creative content (text, image and video)
-Solid knowledge of SEO, keyword research and Google Analytics
-Knowledge of online marketing channels
-Familiarity with web design
-Excellent communication skills
-Analytical and multitasking skills
-BSc degree in Marketing or a relevant field
Interested and qualified candidates should forward CV to [email protected].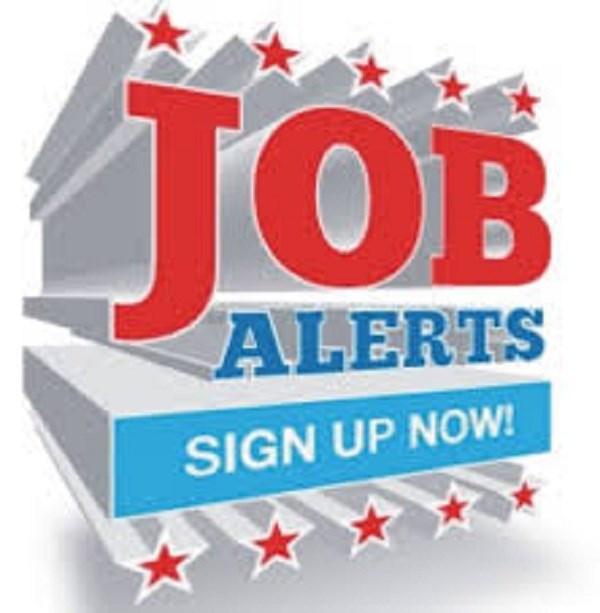 7. JOB TITLE: Sales Associate
LOCATION: Lagos Island
INDUSTRY: Drinks and Beverage
RESPONSIBILITIES
-Present, promote and sell products using solid arguments to existing and prospective customers.
-Help distributors get bulk buyers.
-Perform cost-benefit and needs analysis of existing/potential customers to meet their needs.
-Establish, develop, and maintain positive business and customer relationships.
-Reaching out to customers leads through cold calling.
-Achieve agreed-upon sales targets and outcomes within the schedule.
-Coordinate sales efforts with team members and other departments
-Analyze the territory/market's potential and track sales and status reports.
-Keep abreast of best practices and promotional trends.
REQUIREMENTS AND SKILLS
-BSc/HND in marketing, Business Administration, or related field.
-Proven work experience as a Sales Representative
-Excellent knowledge of MS Office
-Highly motivated and target-driven with a proven track record in sales.
Interested and qualified candidates can send their CVs to [email protected].
8. JOB TITLE: Marketing Executive (Microfinance Bank)
EXPERIENCE: 2 years
LOCATION: Lekki, Lagos
SALARY: N100,000 - N120,000
REQUIREMENTS:
-Candidate must have a Bachelor's degree or equivalent qualification in Finance, Economics, Banking or Mathematics.
-Minimum of 2 years relevant banking experience (Credit Risk, Financial Analysis or Middle Office)
-Good understanding/knowledge of Retail Products.
-Good level of business acumen and commercial awareness.
-Strong credit assessment skills, particularly about retail products.
-Good level of understanding of regulatory matters concerning Customer Due Diligence (CDD)/Know Your Customer (KYC)
- Financial modelling skills are essential.
Qualified candidates should apply via [email protected].