IN a resounding display of academic excellence, Ferscoat International Schools has again established itself as a powerhouse of education, with some of its students achieving a remarkable UTME score of over 300. This outstanding accomplishment reflects the exceptional quality of education at Ferscoat International Schools and sets a new standard for future aspirants.
Ferscoat School, known for its commitment to holistic education, has consistently nurtured students to become well-rounded individuals, emphasizing academic and personal growth. The school's comprehensive curriculum, experienced faculty, and innovative teaching methods undoubtedly played a pivotal role in shaping the students' success.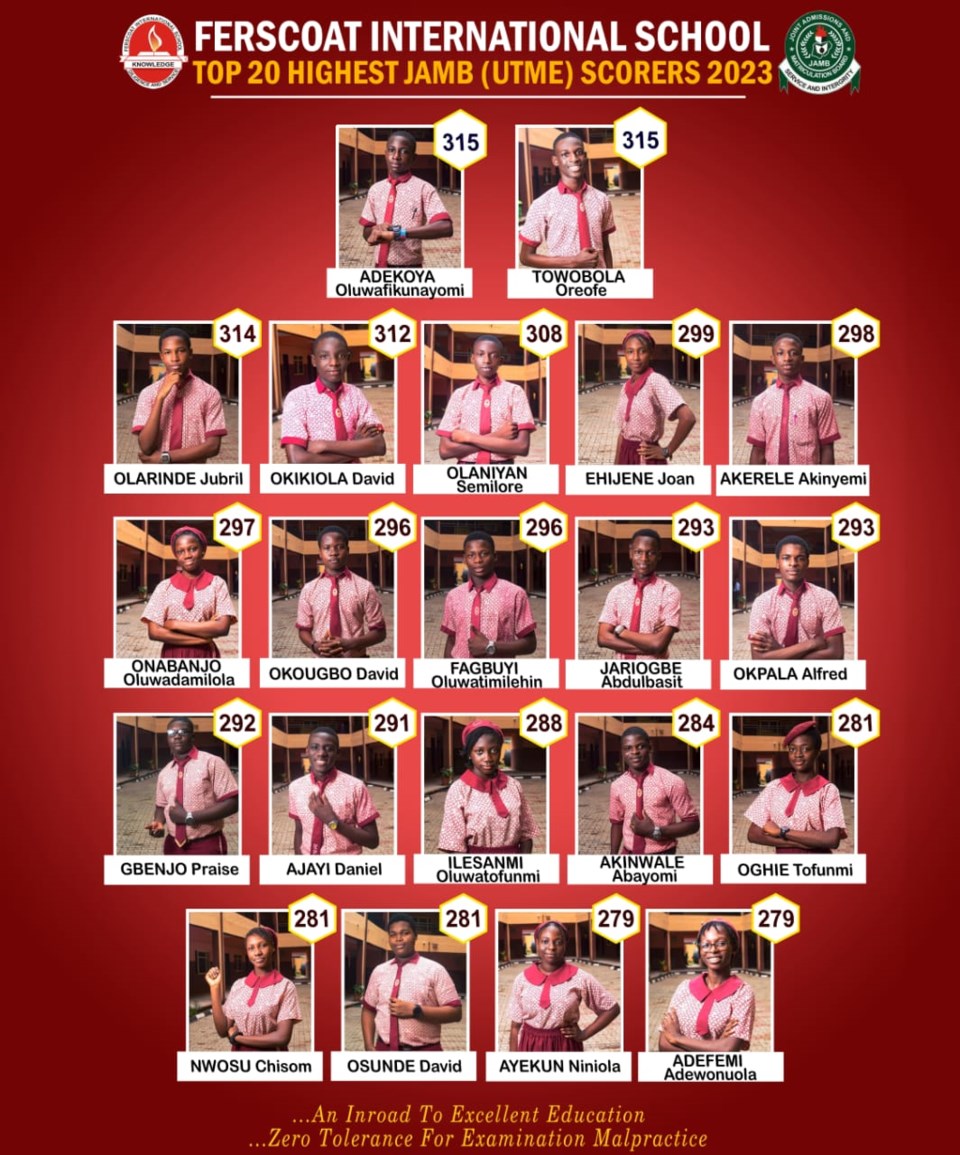 This remarkable achievement serves as an inspiration to fellow students, demonstrating that with perseverance, determination, and a supportive educational environment, extraordinary feats can be accomplished.
The students' extraordinary UTME score not only reflects their accomplishments but also highlights the school's commitment to academic excellence and its ability to produce students who can compete at the highest level.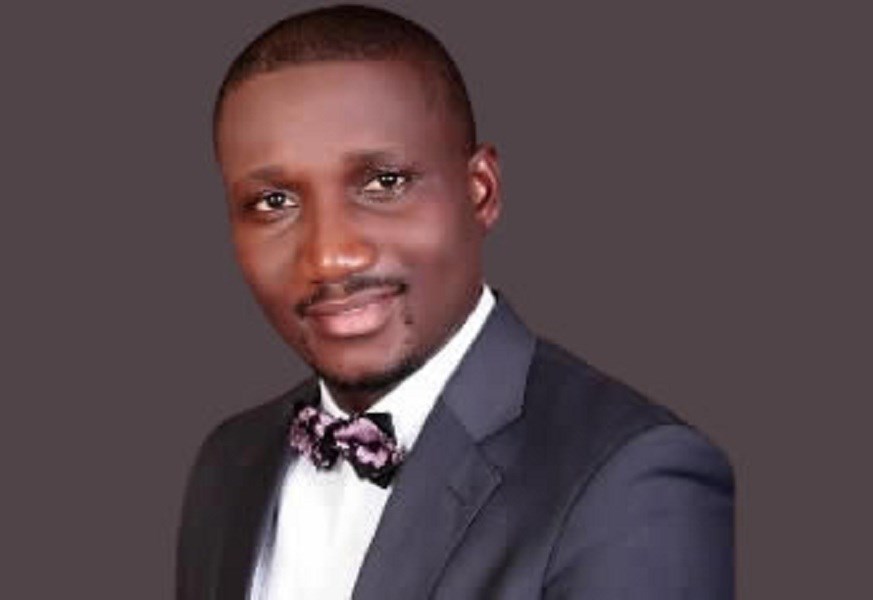 In a media chat with Alimoshotoday, the school's two top scorers, Adekoya Oluwafikunayomi (315) and Towobola Oreofe (315), both share their preparation for the exam and their happiness at their scores while also advising prospective candidates that being prepared will make them excel in their exams.
Oluwafikunayomi said: "It feels like a dream come true. I am grateful to God, the school, my parents, and my brother for giving me the necessary support and advice needed to unlock my full potential.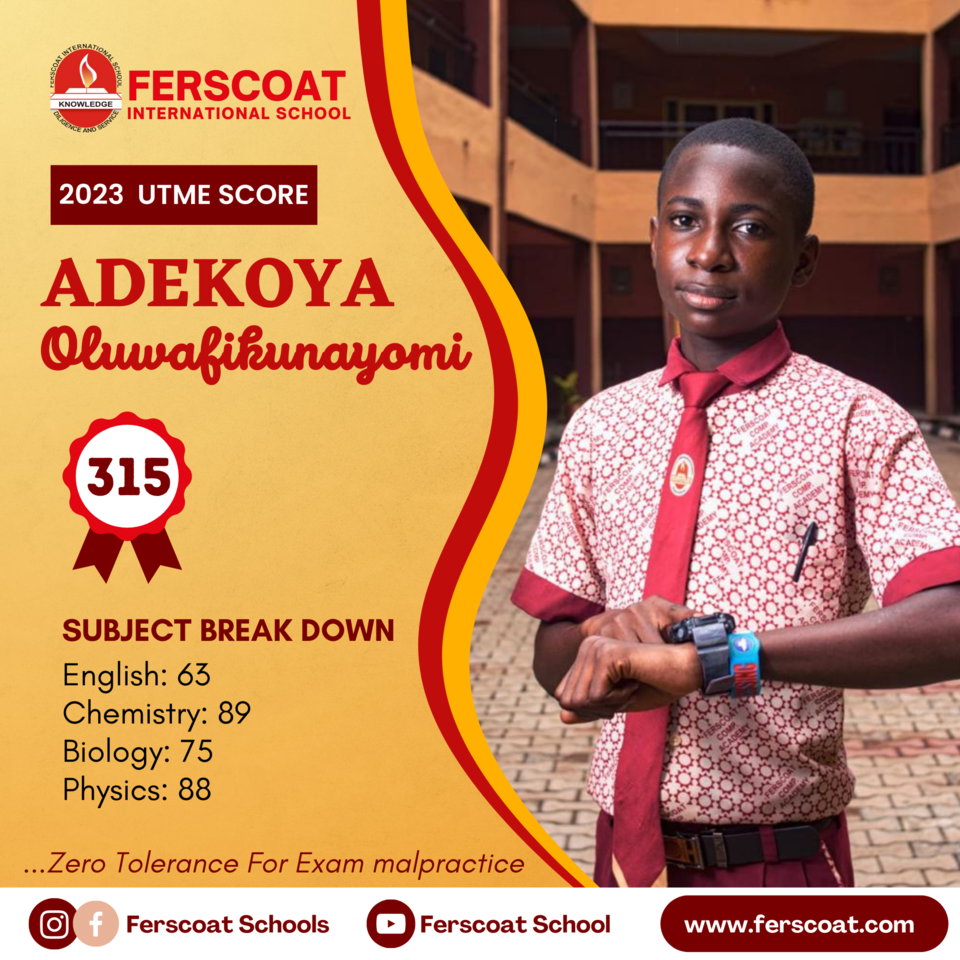 "I will advise the students of Alimosho schools to keep reading and keep going even though it looks tough. To my fellow students in Ferscoat, remember 'When the going gets tough, the tough get going'.
"As a boarding house student of Ferscoat School, I have been able to make the above statement effective in my studies and my daily activities to achieve this excellent result."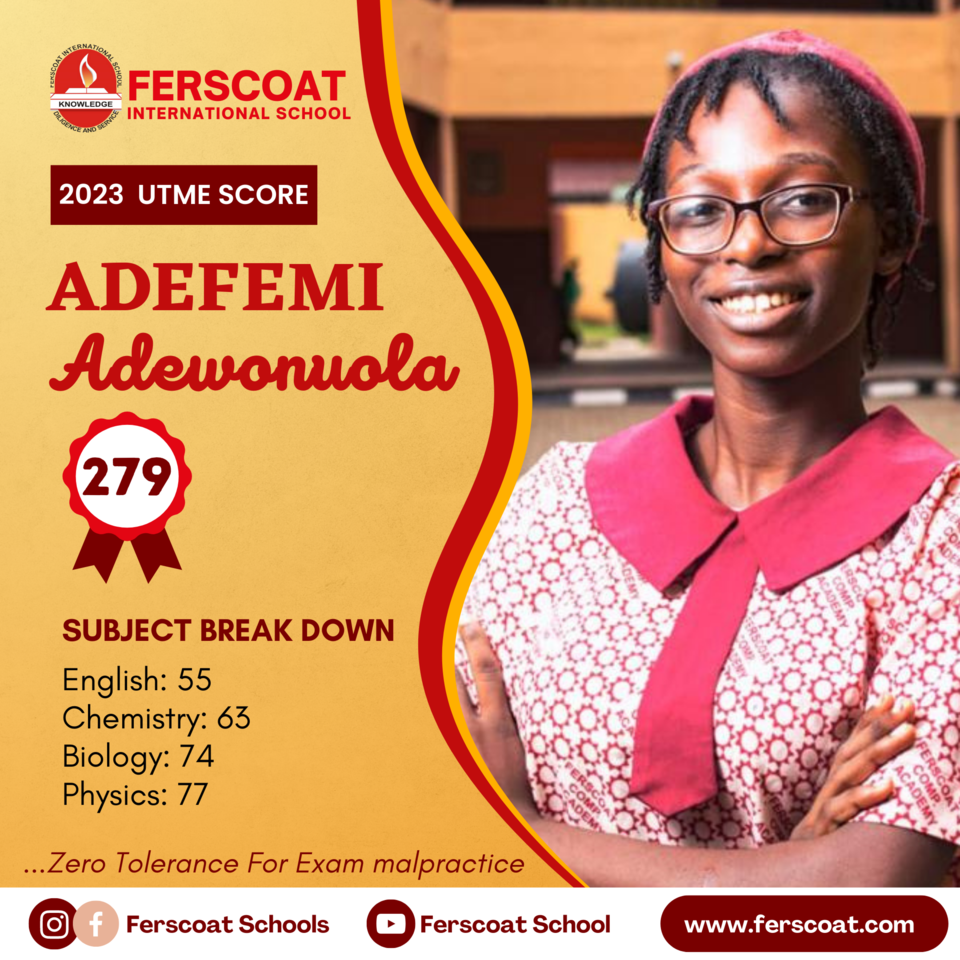 On his part, Oreofe said: "First, it was a shocker when I received the news that I got above 300, I was even further surprised when I heard I was the highest in Jamb, the feeling was good.
"I advise the students of Alimosho to read hard because this score did not come at an easy price, and most importantly, do your best and leave the rest to God.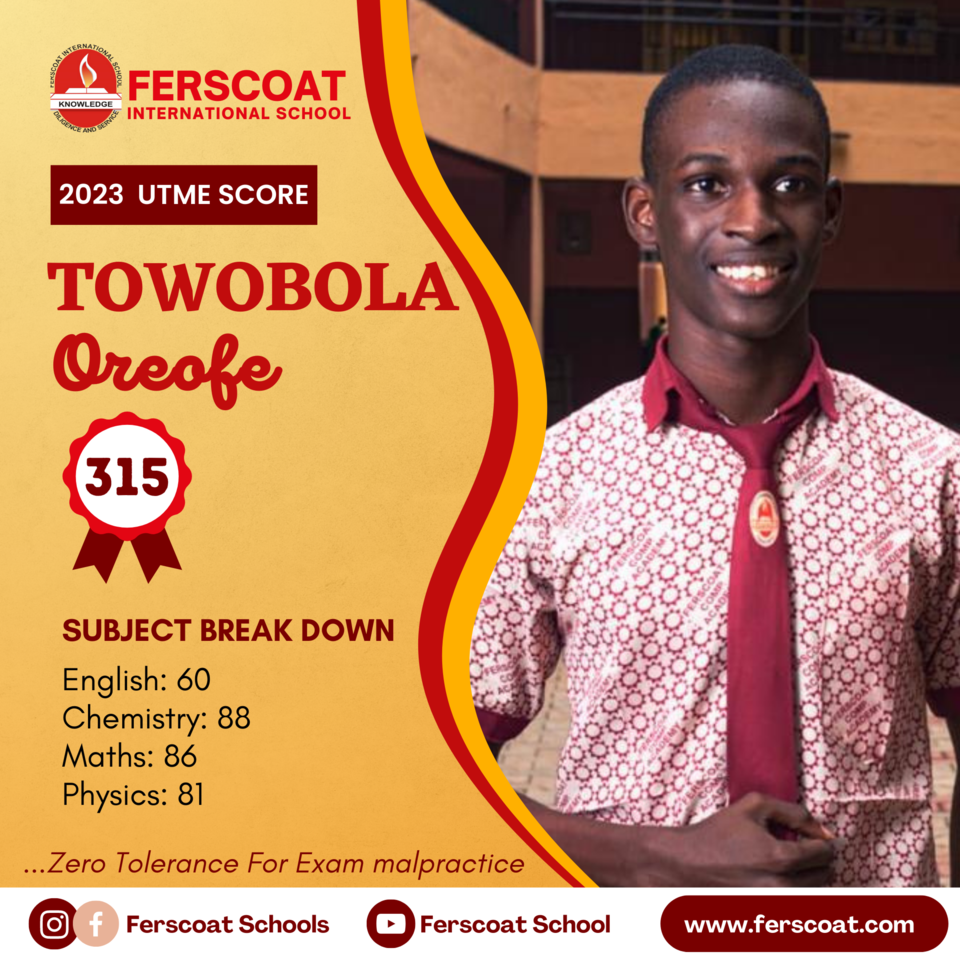 "The tenacity I developed over the years was first nurtured by the collective effort of the Ferscoat Boarding School."
Meanwhile, while speaking with a correspondence of Alimoshotoday, the Principal of the Ferscoat Internationational Schools, Mr Frederick Opata, said: "It feels very good to see that years of hardwork with these students is yielding fruits.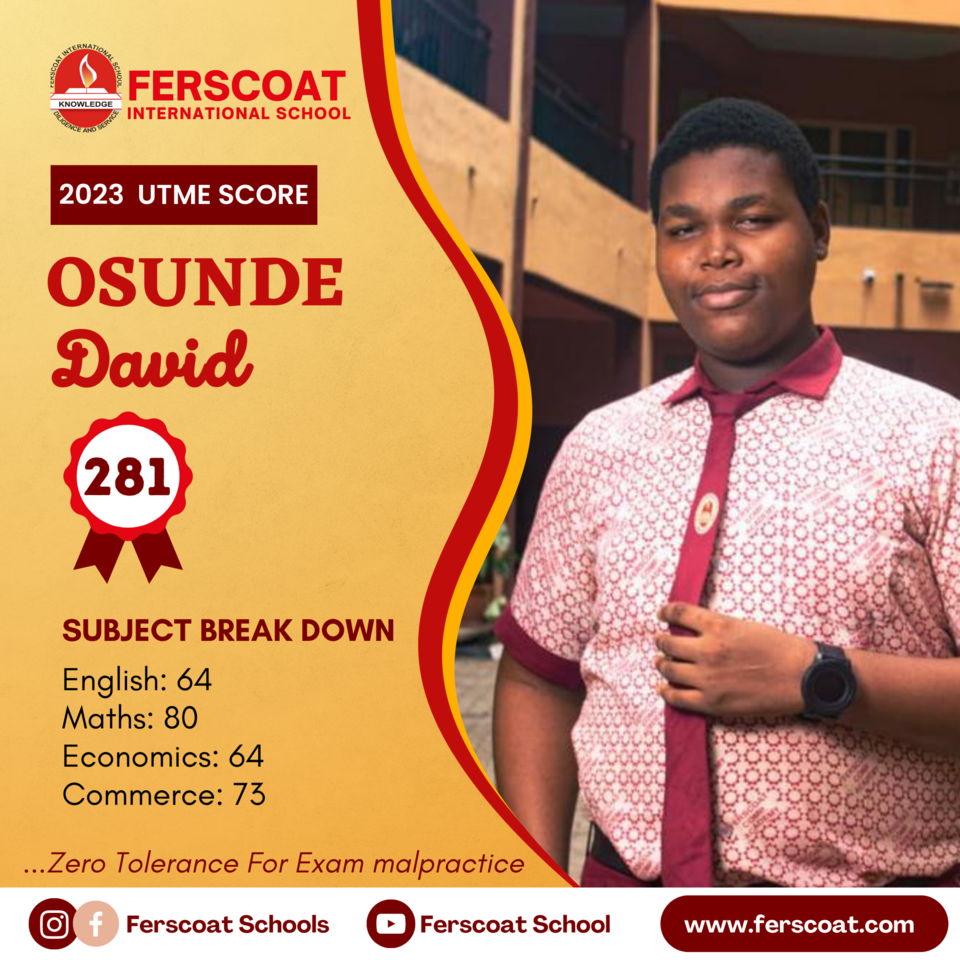 "Our vision is raising learners that are systematically trained to be independent to face both academic and other challenges of life to meet the needs of the ever-changing society; this has been our driving force.
"The reason for quality education is to raise learners that are ready to face the ever-changing societal challenges. Many of our Alumni are currently high flyers in their fields of endeavours."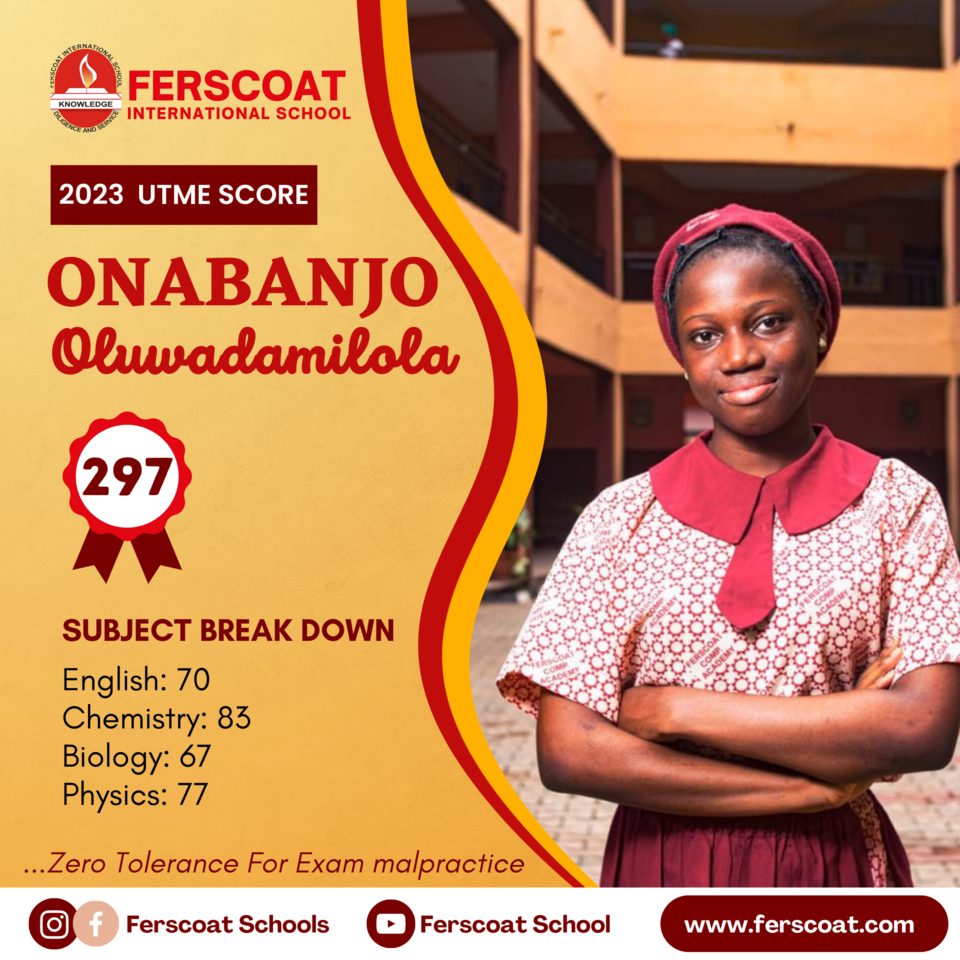 When asked how the school has been able to nurture talents that are breaking records in their various and accomplishing academic feats, he said: "Firstly, it has been God all the way. Without his divine direction and favour, we couldn't have reached where we are today.
"Secondly, it has been through sheer determination, hard work, and faithfulness to the assignment of raising future generation leaders!"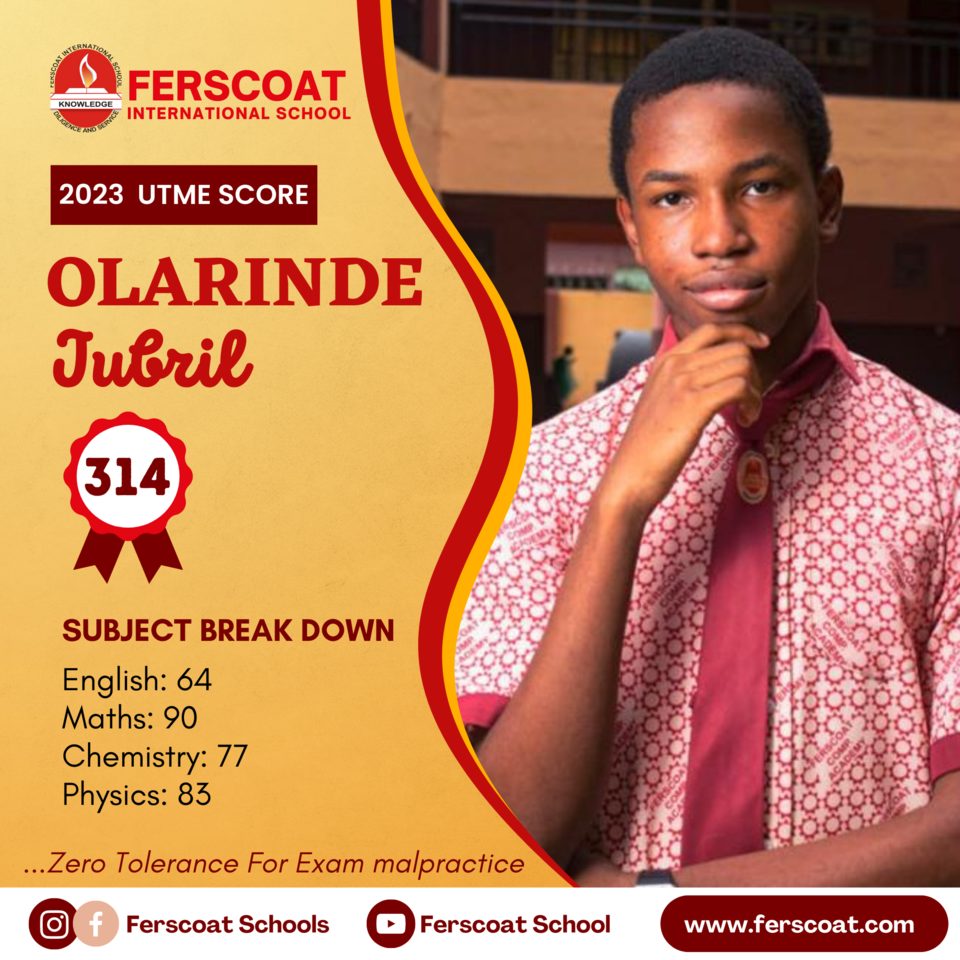 As the news of this exceptional achievement spreads, Ferscoat Schools' reputation as a leading institution for academic excellence continues to grow. Prospective students and parents are likely to take notice of this accomplishment, further solidifying Ferscoat Schools' position as an educational institution that consistently produces high-achieving individuals.
For the 2023 Unified Tertiary Matriculation Examination (UTME), the school presented 78 learners, out of which 42 learners scored between 251-315, 35 learners scored between 250-200, and one student had less than 200.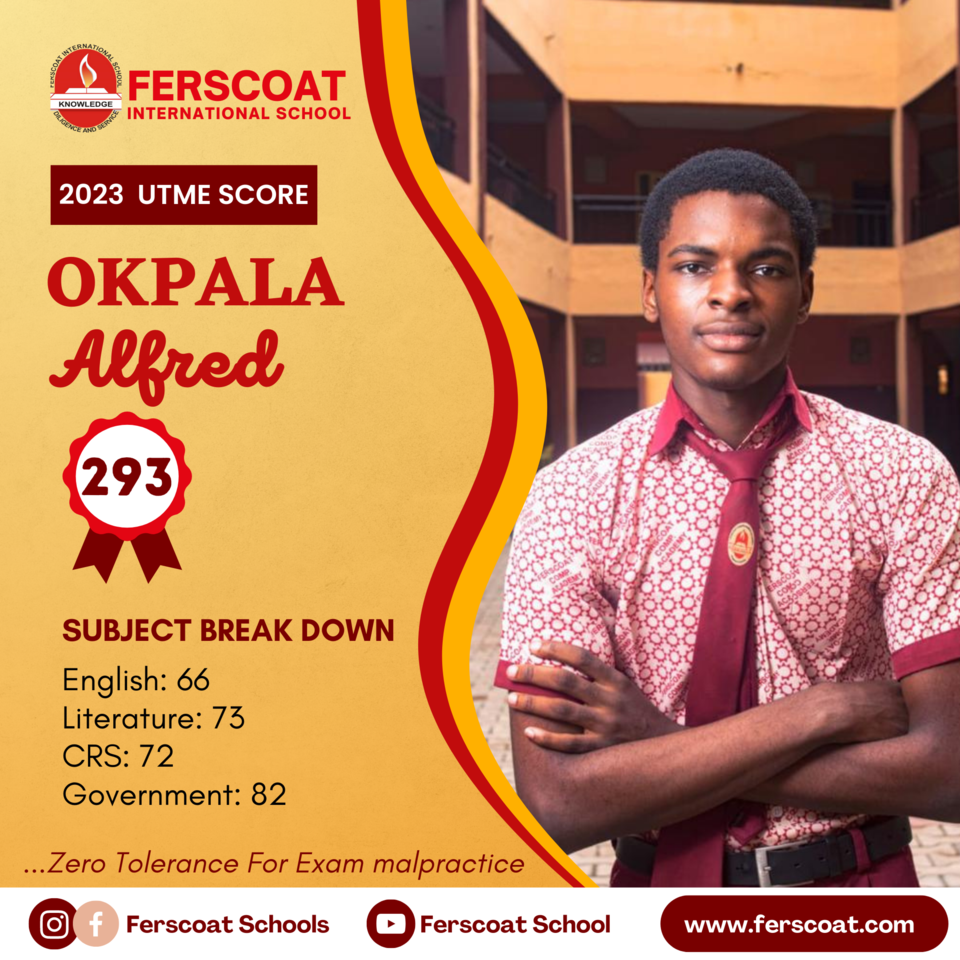 It is worth noting that the philosophy of the school is zero tolerance for examination malpractice, with a mission to raise learners who are systematically trained to be independent, to face both academic and other challenges of life to meet the needs of the ever-changing society and to a vision to raise a generation of tomorrow's leaders who are academically independent and have the fear of God rooted in them.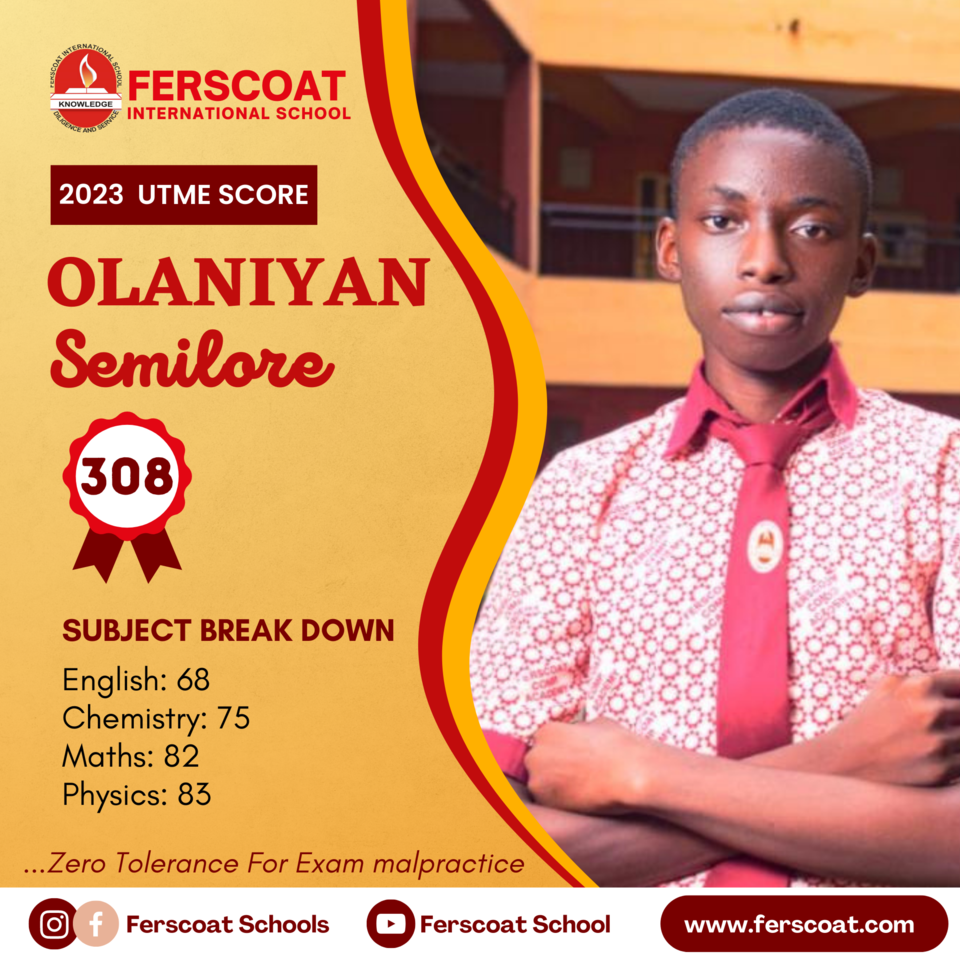 Ferscoat Schools' shining success story is a beacon of hope and inspiration for students, educators, and educational institutions alike. It underscores the importance of fostering a supportive and enriching learning environment that enables students to surpass their expectations and set new records. With these exceptional UTME scores, Ferscoat International Schools has once again proven its unwavering commitment to educational excellence and its ability to nurture future leaders and high achievers.
You can reach out to the school on Facebook and Instagram.