OFFICIALS of the Lagos Environmental Sanitation Corps, also known as Kick Against Indiscipline (KAI), has dislodged street traders and illegal stalls built around the perimetre fences of some schools in the Igando-Ikotun LCDA of the Alimosho LGA.
This development was revealed by the Lagos State Commissioner for Environment and Water Resources, Tokunbo Wahab, in photos shared on his X handle on Monday, November 20, 2023.
Wahab stated that the operation followed the expiration of notices served to the defaulters for erecting structures on drainage alignment and illegal structures by perimetre fences.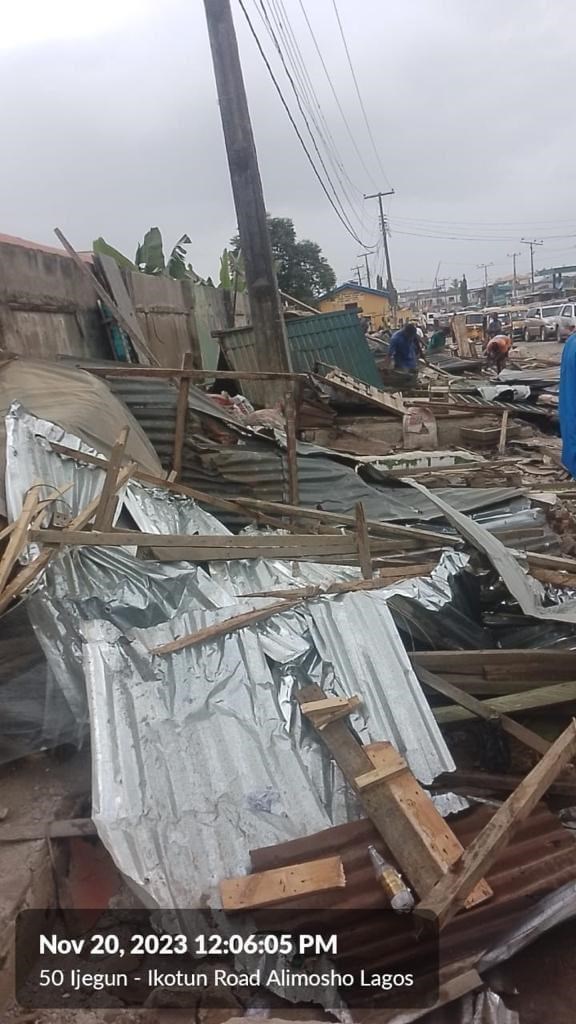 He said: "In our renewed effort to sanitise school environments across the state, today (yesterday), I instructed the Special Squad Operatives of #LAGESCOfficial (KAI) to dislodge street traders and demolish illegal shanties on the perimeter fence of Ategbo Nursery and Primary School ljegun Road, Old Garage Bus Stop, Ijegun.
"The Special Squad also undertook enforcement action at the Local Government Primary School, Pako bus stop, Abaranje Road, lkotun, Lagos State for the same reason.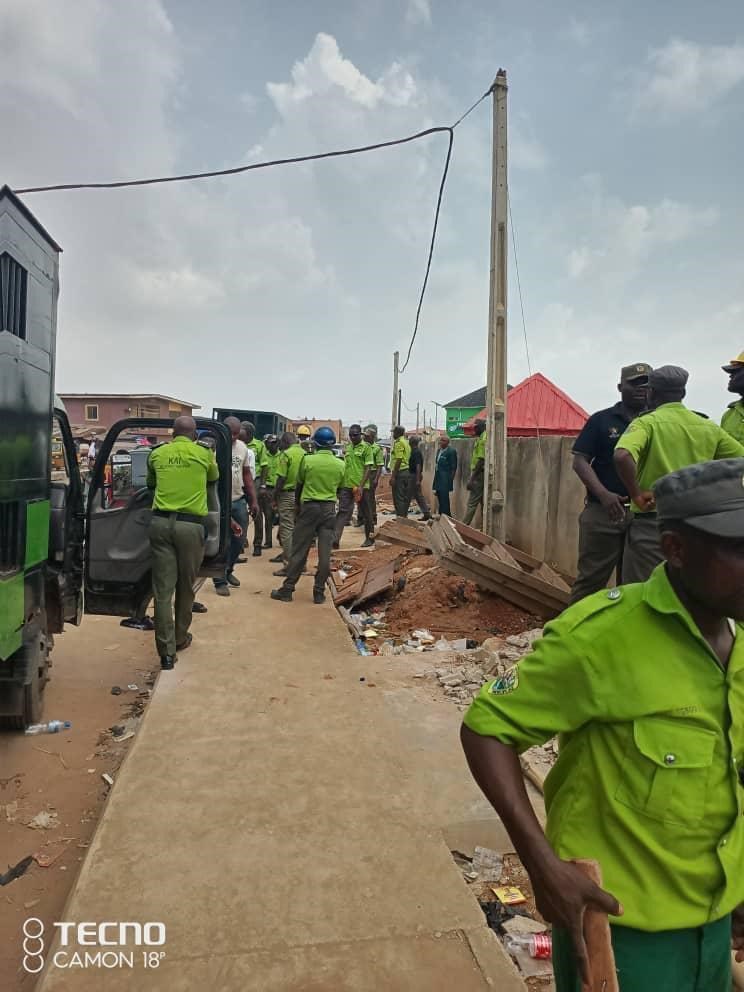 He added that the enforcement became necessary "following an observed widespread trend that is not only worrisome but very unacceptable in our school environment, which must be tackled headlong."
Recall that officials of the Lagos Waste Management Authority (LAWMA) and the Ministry of Environment had earlier demolished stalls built on drainage channels beside Silver Spring Schools in the Ikotun area of Lagos State on November 16, 2023.