NOLLYWOOD actress, Iyabo Ojo, has expressed her anger and displeasure with the Lagos State Government over taxation. She had been asked to pay the sum of N18,640,092.00 as personal income tax.
The Lagos State government in a letter sent to the actress accused her of owing N7,376,000.00 tax for the year 2022 and N11,264,092 in back taxes for the 2021 tax year and requested she cleared the bill within the next seven days.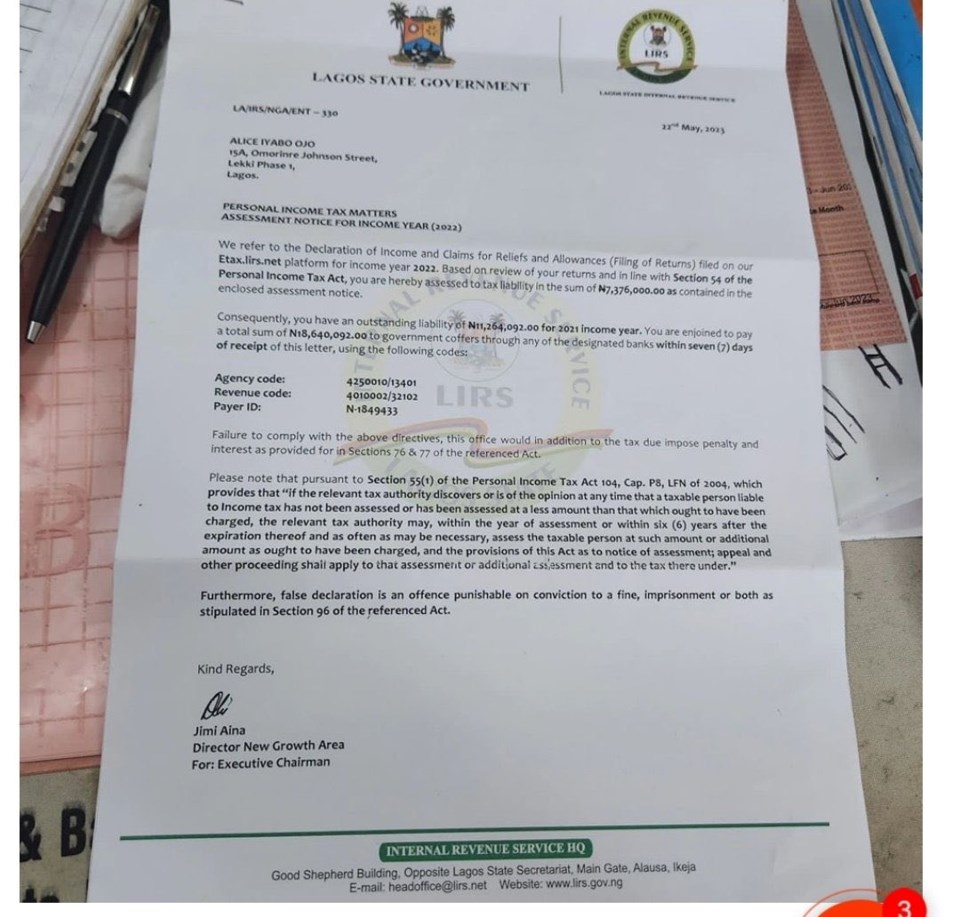 This did not sit well with the actress who responded to the state government through instagram, explaining that the taxation was much more than it should be.
Claiming to have been over taxed, she expressed her stand via Instagram: "@jidesanwoolu @lagosstategovt, please, how do you people come up with these outrageous personal income taxes you send on a daily basis?
"After paying for different types of taxes for one's businesses, house & all…. you still come up with all this huge amount and give me seven days to pay up, lol.
"Last time, you people asked me to come to your office, I came, you asked me to explain and declare what I earn, which I did with my tax consultant, but no you did not respond to my letter, because you want me to pay you an outrageous amount that I do not have, make I go thief ni? I ask again, 'How do you people come up with such outrageous bills?
"What have you people ever done for me as a government? NOTHING. Since you guys insist, You can gladly come and close down my business, arrest me, jail me, or kill me for all I care, we all will die one day."