RADIO personality, Daddy Freeze has again posed his views on some Nigerian pastors' behaviour in relation to Nigerian artiste, Davido.
Recall that the award-winning artiste, Davido, took to social media to share his account details, and requested that fans and friends show him some love.
Within two days, over 200 million was sent to Davido's account which, in fact, led his bank operator to restrict withdrawal on the account.
Davido finally announced on Saturday that he was going to add 50 million to the 200 million raised and donate it to orphanages around the country.
Daddy Freeze then took to his Instagram page to share his thoughts on this kind gesture, while he also made a contrast between the artiste and pastors.
"They gave Davido money for Rolls Royce, he gave it to the needy. While pastors receive money through offering meant for the needy (Acts 4:32-35), and use it to buy Rolls Royce. Yet Davido is worldly and your pastors are spiritual", he wrote.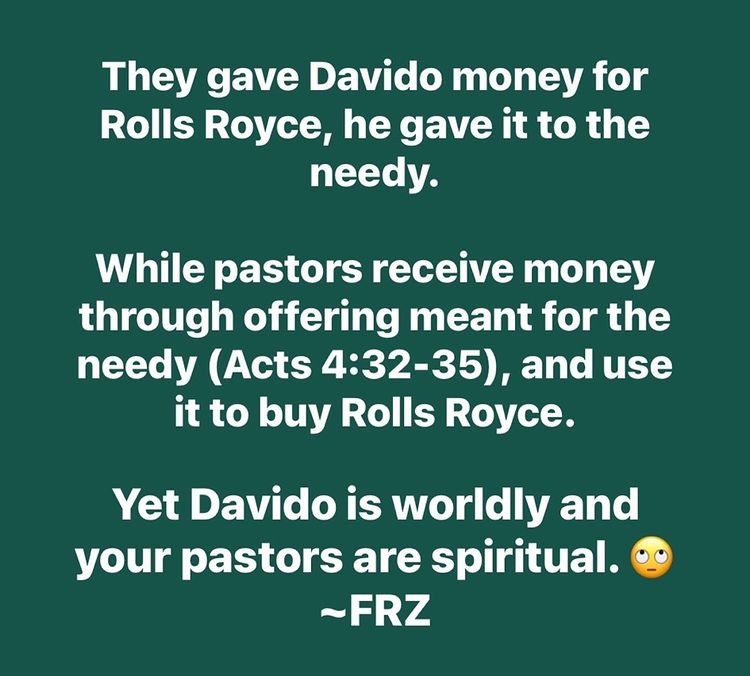 Daddy Freeze's post.