THE reality star shared a video of himself in the hospital on his Instagram story this morning which showed him on a bed with drips hanging above his head.
The post was captioned "Good morning, break in transmission we will be back soon... Pray for me, No rest. New to this style of life. Pray for a quick recovery"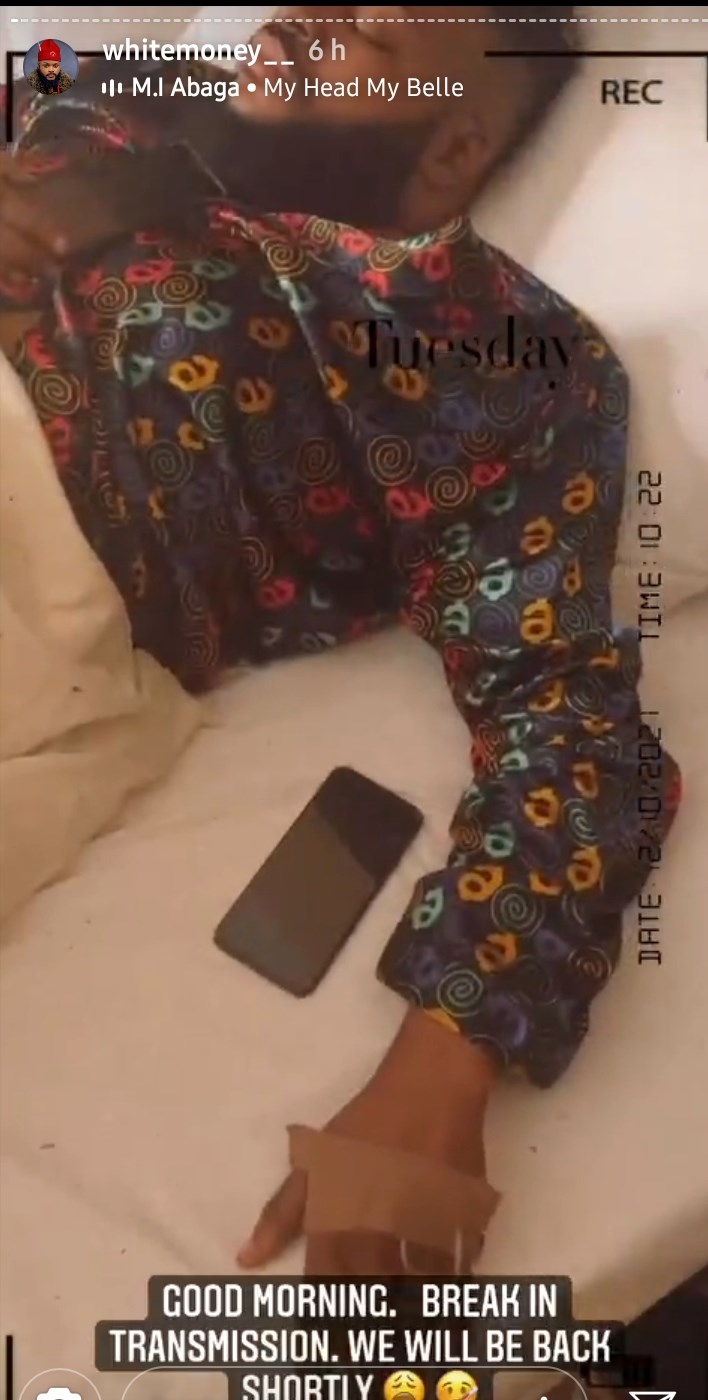 WhiteMoney received a cash prize of 30 Million Naira, a brand new car, and also a new house for winning the Season 6 edition of the reality show.