CHAOS erupted in the early hours of today, Monday, November 20, 2023, on Ogunlana Street in the Egbeda area of Alimosho LGA as a motorcycle (okada) rider lost control of his bike and crashed into a cake seller's shop.

An eyewitness, who spoke with a correspondent of Alimoshotoday and pleaded anonymity, narrated that the incident occurred on the Ogunlana Street turn, heading inward Godilove Street, where the okada rider, identified as a young Hausa man in his late teens to early twenties, lost control of his motorcycle. He also claimed the cause of the accident was overspeeding.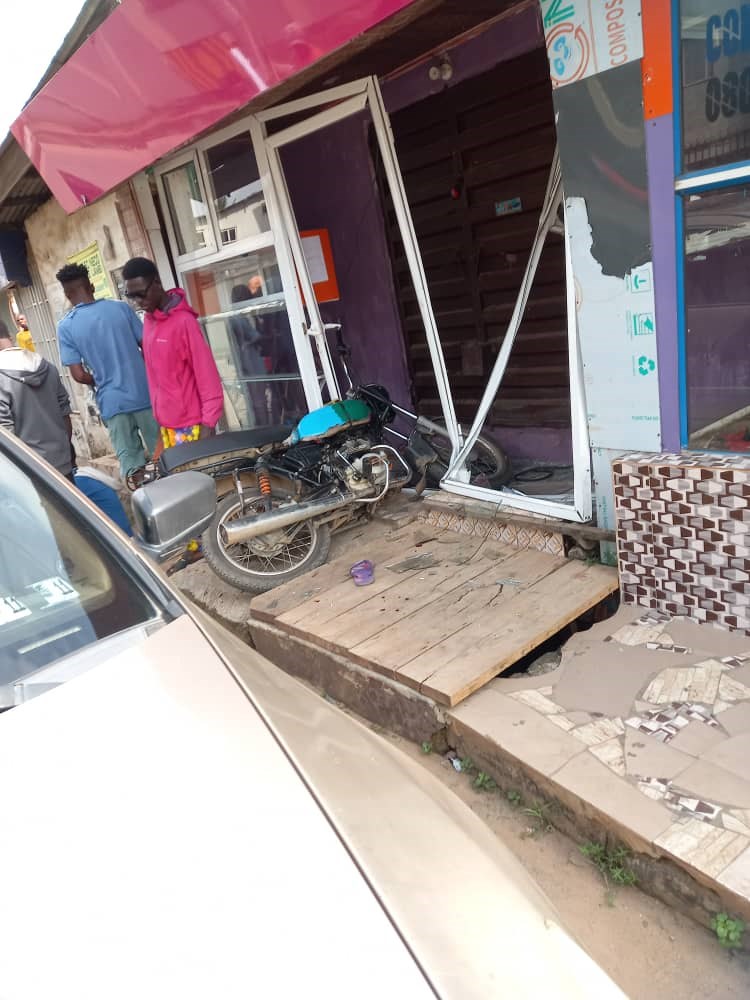 The rider, whose identity remains undisclosed, crashed into a cake and confectioneries seller's shop, causing extensive damage to the door frame and glass.
The shop, which was locked at the time of the accident, bore the brunt of the impact as the bike slid into the glass door, leaving shattered glass strewn across the pavement.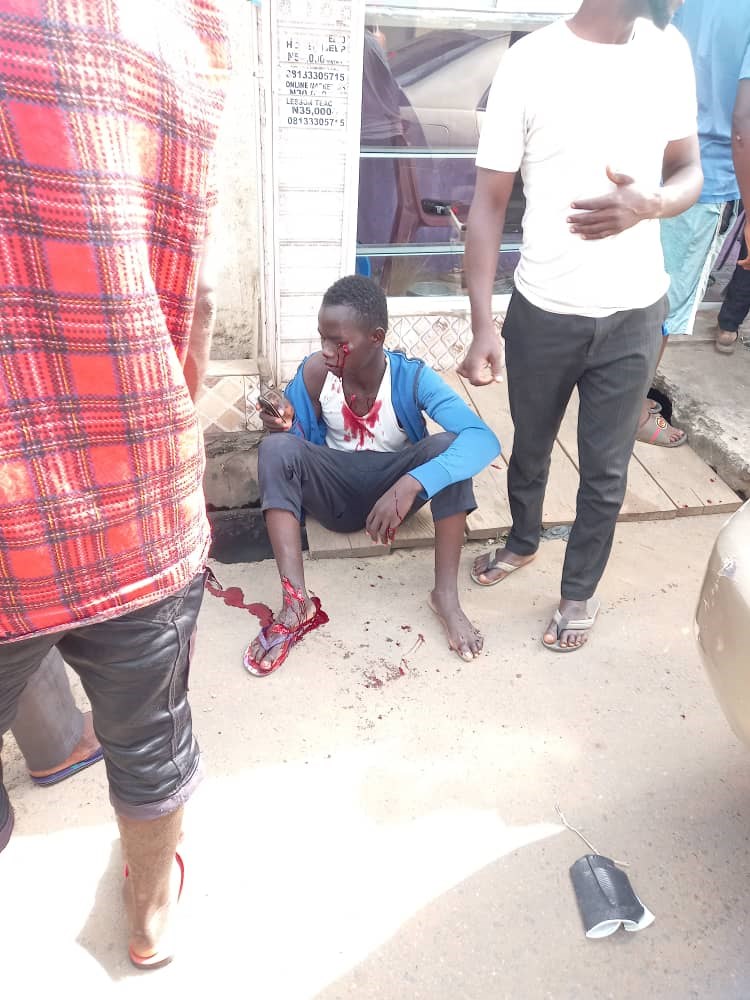 However, the young okada rider, although conscious and responsive, suffered deep cuts underneath his left eye and right leg.
As of the time of the filing of this report, the rider has been taken for treatment, and normalcy has since returned to the area, and residents have resumed their daily activities.