THE Executive Chairman of Alimosho Local Government Area, Hon. Jelili Adewale Sulaimon has charged the female members of the All Progressives Congress (APC) in the council area on the need for them to support all APC candidates at the constituency, state, and national levels during the forthcoming 2023 general elections.
He made this statement at the APC women's general meeting held at the Abati Primary School, Akowonjo on Monday, November 14, 2022. He declared that women should try their best possible to canvass the people to vote for APC candidates across board.
The council Boss then listed some of the ongoing projects in the council area like the reconstruction of Santos Layout and Fakoya Street, adding that Vincent Street and Abati close will soon come under construction.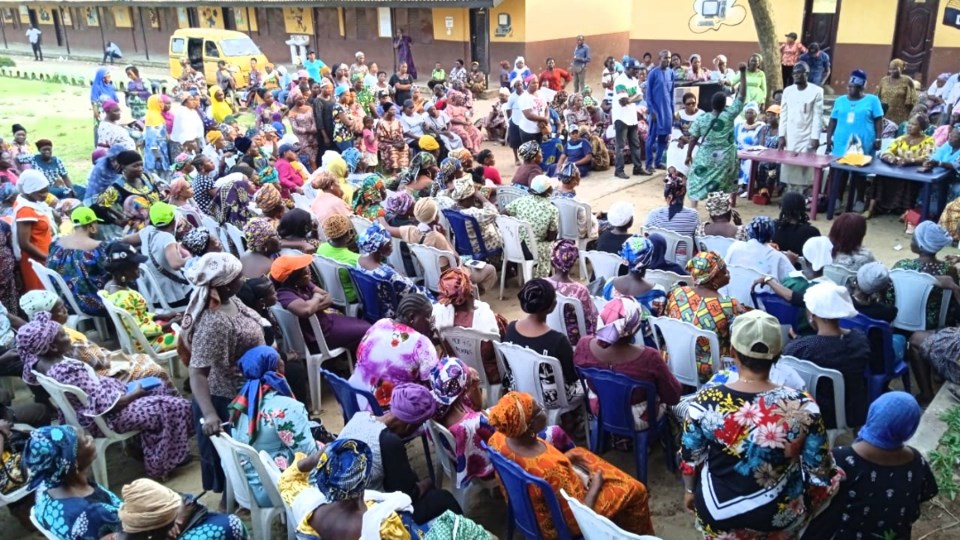 He added that the empowerment of the party members will continue unabated, stating that mobilisation for the next meeting should be done with more energy as accreditation and empowerment will be based on the population per ward.
Jelili was accompanied by the Executive Secretary of Alimosho Local Education Authority, Hon Airat Alamu and other women leaders, including the Supervisor for Women Affairs and Poverty Alleviation (WAPA), the LGA women leader, and other executives of the APC women in Alimosho.