THE walls of Egbe-Idimu shook yesterday when the ward chairman of Egbe/Agodo, Mr Olusanya Solomon, and the Councillor representing the ward, Hon Kabiru Ishola, engaged in a fierce exchange of words online.
According to information passed to AlimoshoToday.com, the baseless 'fracas' was ignited when Hon Kabiru Ishola posted a one paragraph inspirational note with 'failure' as the subject-matter.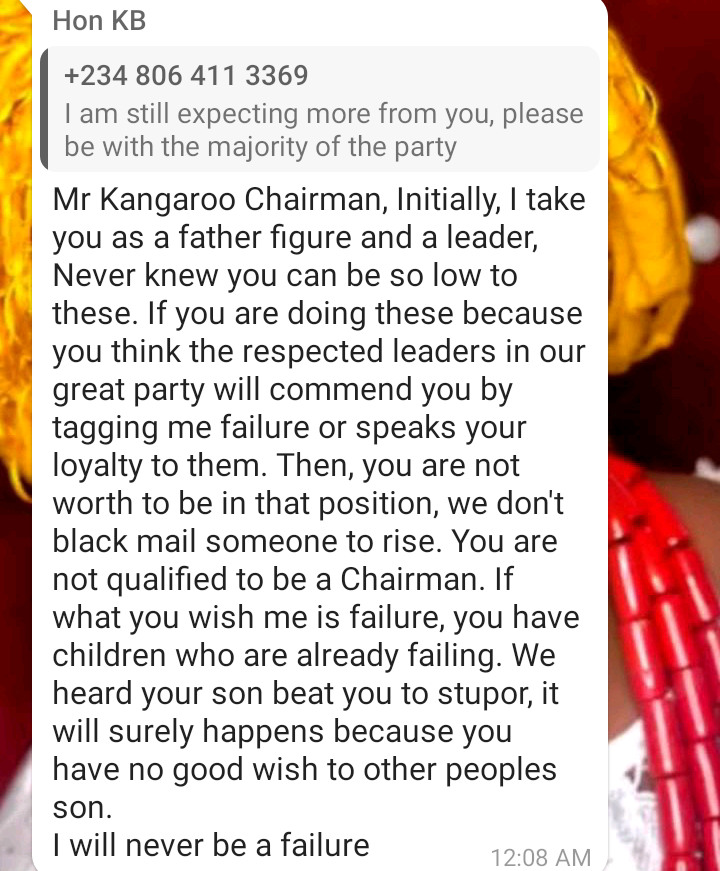 The Ward Chairman was said to have responded with a write-up woven in a confrontational tone and of which, according to our source, he refered to the Hon as a failure and then 'commanded' him not to ever use the word 'failure' again in Egbe/Agodo and the APC Federal Constituency at large. The battle line was then drawn.
Hon Ishola initiated the first blast saying, "Ward Chairman that calls his councillor that resumes office two months ago a failure?
You don't deserve to be respected
You call yourself a leader; are you God?
"Are you doing all these because you want my apex leaders, Bobo Party and Enilolobo to recognize you? You dragged me in a public media and call me a failure? What do you want to gain from these?"
Then fell a rain of missiles.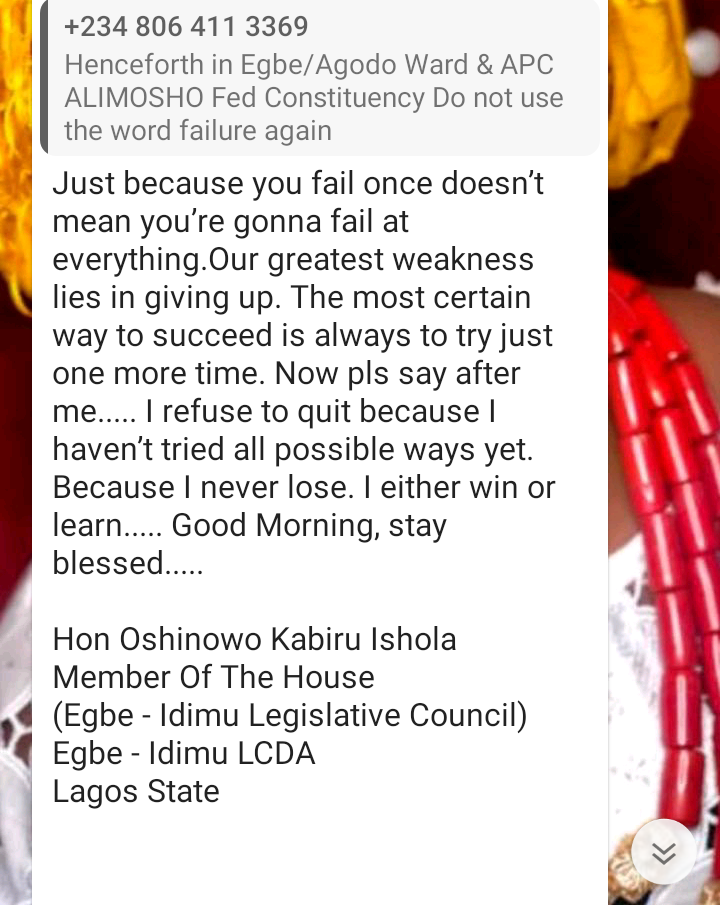 "Mr Kangaroo Chairman, initially, I take you as a father figure and a leader, never knew you can be so low to these. If you are doing these because you think the respected leaders in our great party will commend you by tagging me failure or speaks your loyalty to them, then, you are not worth to be in that position.
"We don't black mail someone to rise. You are not qualified to be a Chairman. If what you wish me is failure, you have children who are already failing.
"We heard your son beat you to stupor, it will surely happens because you have no good wish to other peoples son. I will never be a failure..."
Some members of the public who followed the chat ups of the two Ward leaders fell behind Hon Ishola Kabiru, saying the Ward Chairman's action is uncalled for. Despite Ishola's word blasts, the Ward Chairman was perceived as the offender.