SWEETHEART, fashion shouldn't be about your outfit, hair, accessories, or shoes alone, your nails must always make a fashion statement too.
Of course, our mission at Moremi, Alimoshotoday is to make sure that you are always setting fashion trends wherever you go; this is why we visited Nails by Zeena on Instagram and picked out five absolutely gorgeous nails styles for you.
1. FRENCH TIP WITH ROSE FLOWER DETAIL
The French tip nails are gorgeous on their own but adding a touch of design like the rose flower design in the picture will give you that extra feel of class and elegance. The good thing about French tips is that they can be styled with different outfits without necessarily overshadowing the outfit.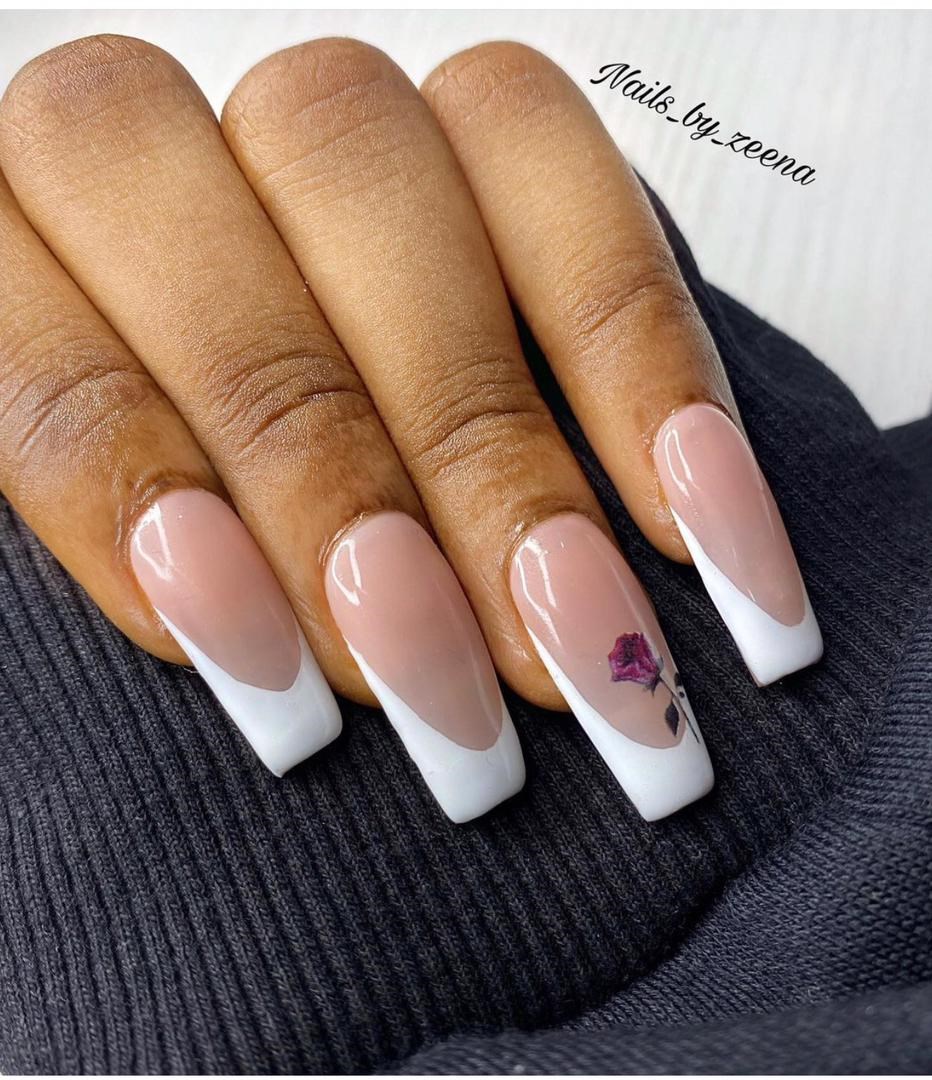 2. RAINBOW OMBRE NAILS
Ombre nails are a fashion trend on their own; they are designed to catch attention irrespective of any gathering you are. This nail style can be mixed with other colours as shown in the picture or you can decide to go the full ombre way.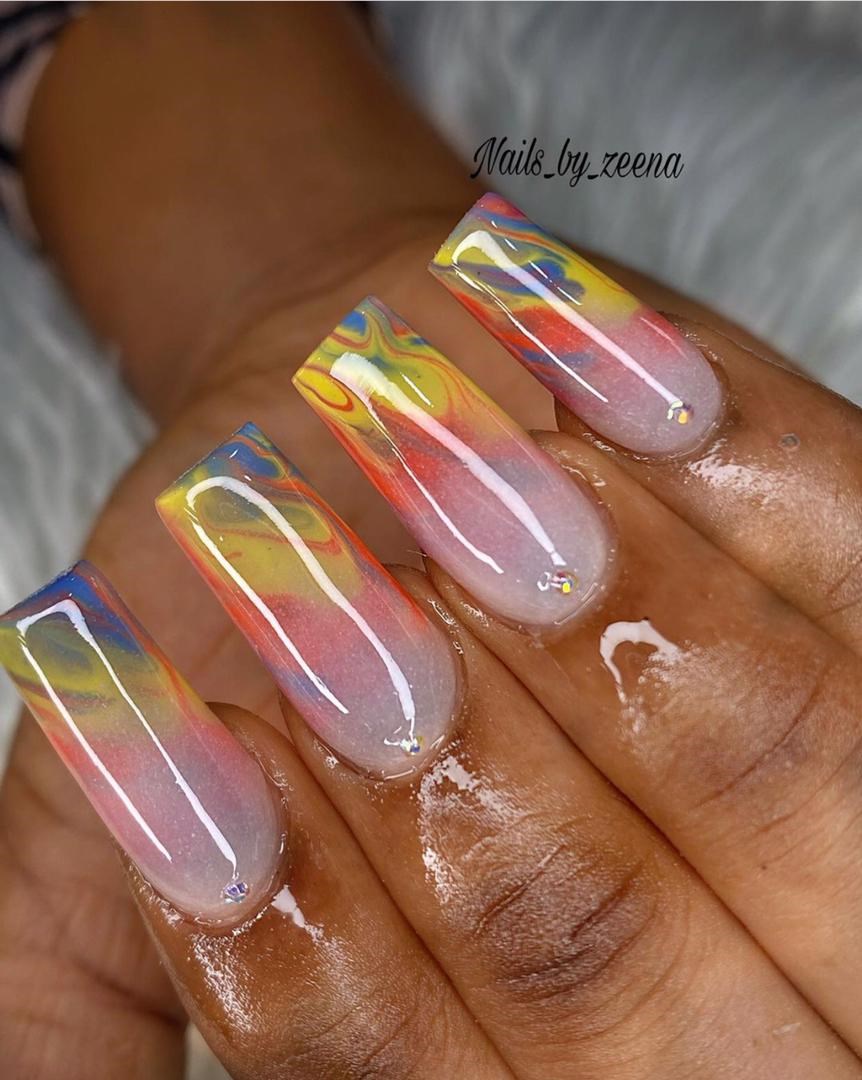 3. NUDE WITH RED AND WHITE TIPS
The nude nail style is a personal favourite because it is a cool and classy colour that is a rave on its own. Adding a bold colour like red to the tips will make your nails the talk of the occasion. You can also choose to add glitters of stone embellishments to the nails, whatever catches your fancy.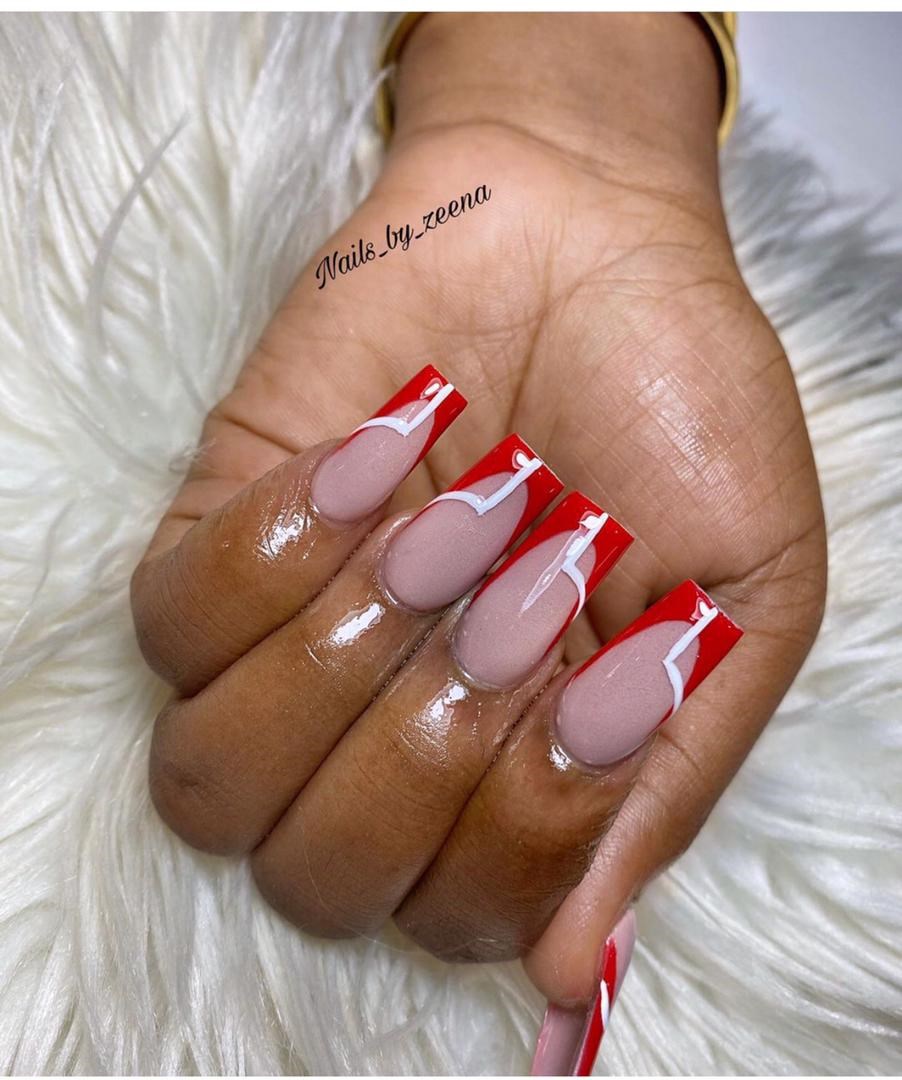 4. NUDE WITH BLUE AND GOLD LEAF DETAIL
This nail style is already classy with its nude background but the added blue and gold leaf details make it classy and elegant. This style is designed to blend in with whichever outfit you choose to wear.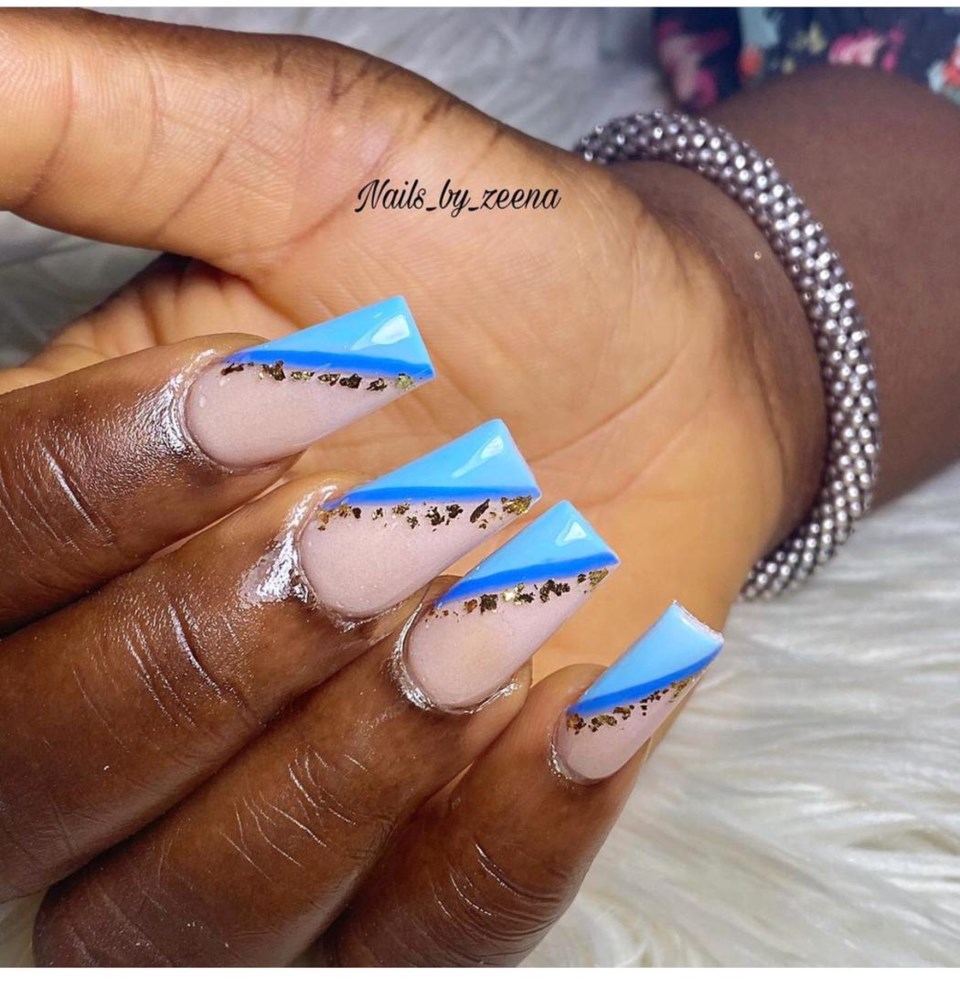 5. FRENCH TIP WITH GOLD DETAILS
This style is designed to match any kind of outfit so you don't have to be picky with your outfits while you have these nails on. You can rock these nails as an ordinary French tip too.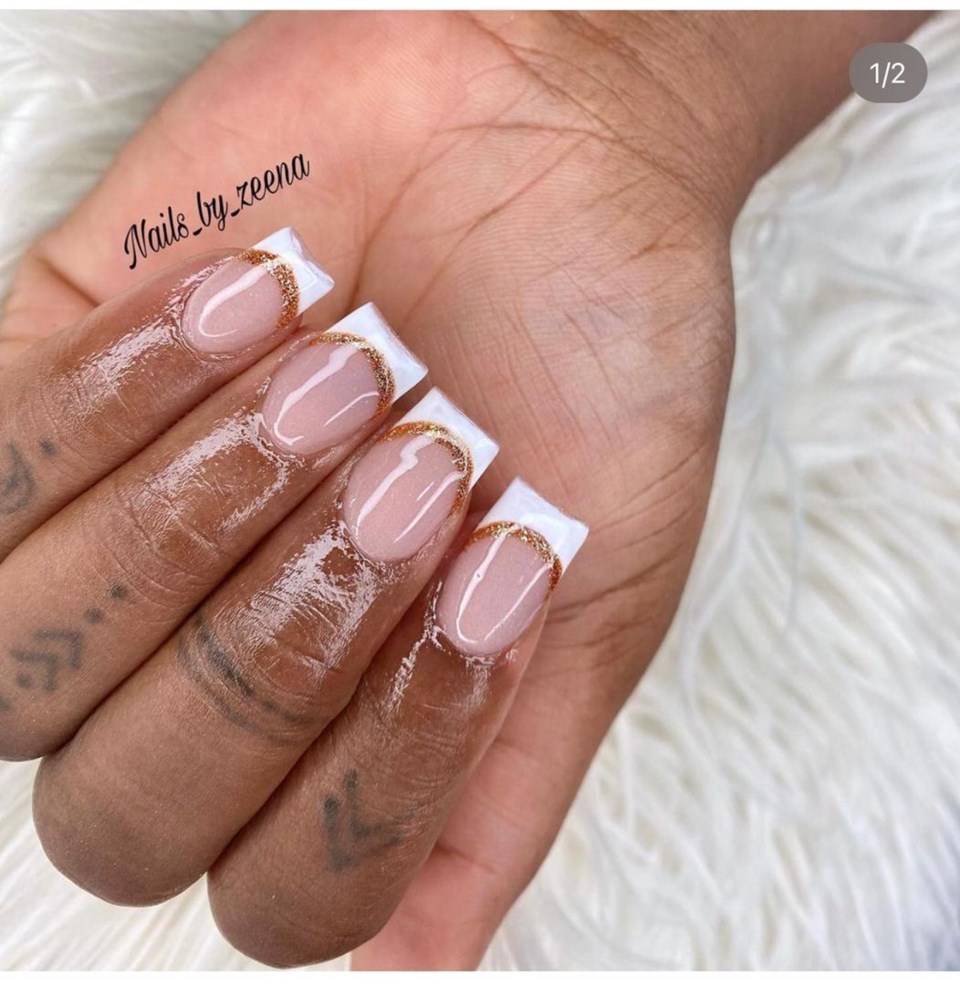 All these nail styles can also be rocked to a date night, an owambe, or, any event of choice.
To maintain the texture of your natural nails, it is advisable to let your natural nails rest for like 3-4 days between fixing artificial nails.
Soft Hugs Lovelies
Photos Credit: Nails by Zeena