THE Aso Oke fabric is a traditional African fabric that is the favourite of past generations; it's surprisingly becoming the go-to fabric for happening ladies right now, and even the new generation.
You can wear this fabric to any kind of owambe and you are sure to turn heads in an astounding and ravishing way.
Since we realised that the Aso Oke style is a must-have for stylish ladies, we have, therefore, reviewed five stunning styles for you.
1. HOLOGRAPHIC LACED-PATTERN ASO OKE DRESS
This dress is made with a two tone aso oke fabric, dazzles in two different shades and that is where its beauty lies. The lace pattern on this dress is there to add subtle glamour to the plain pattern of the fabric, although the plain pattern is still gorgeous in its own rights.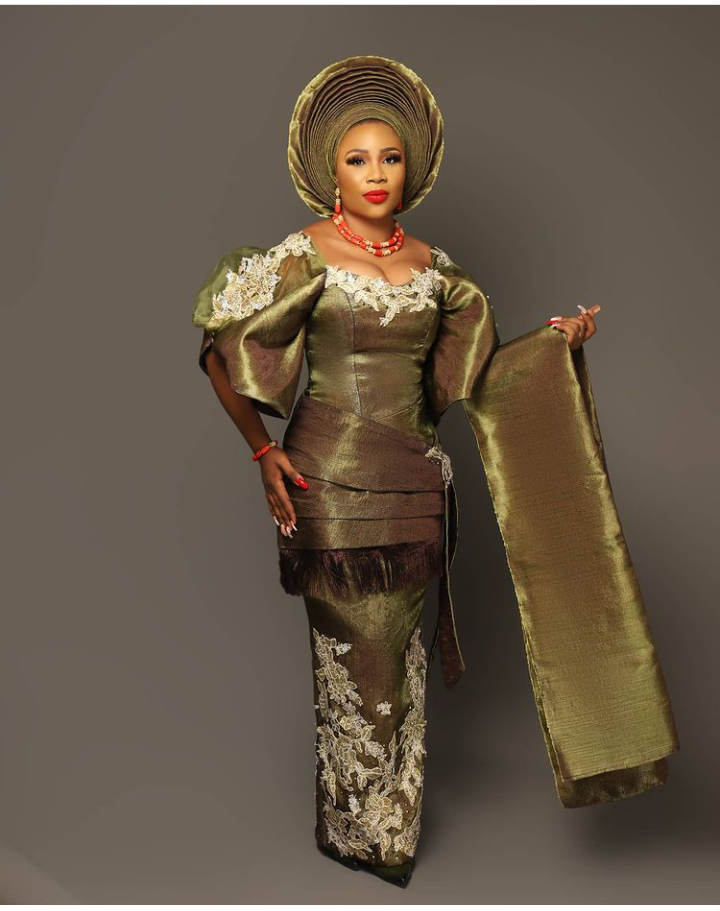 2. V-NECK ASO OKE DRESS
This dress is definitely one of our favourite collection, because of its simplicity and understated elegance. Sweetheart, rock this for your next birthday photoshoot, and be the traditional and chic lady that you are.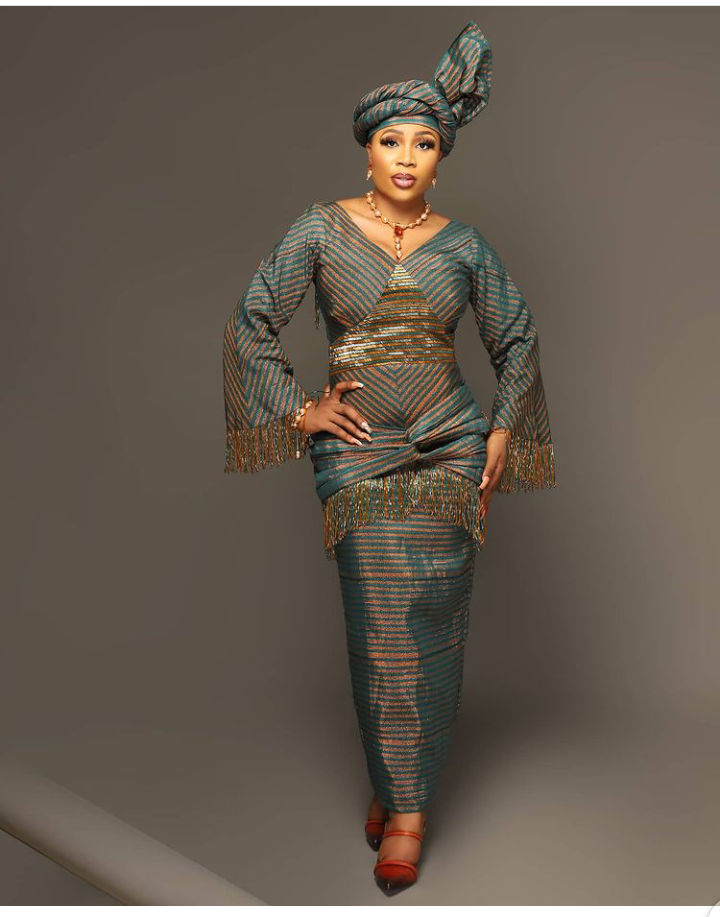 3. LACE DETAILED ASO OKE DRESS
Do you want to mix traditional with modern, then look no further as this dress is the perfect blend of traditional and modern fabrics, without one overshadowing the other. This dress can be worn to any kind of owambe and let's not forget that gorgeous headband shown in the picture too. Again, I say, there is a lot you can make out of this unique fabric called aso oke.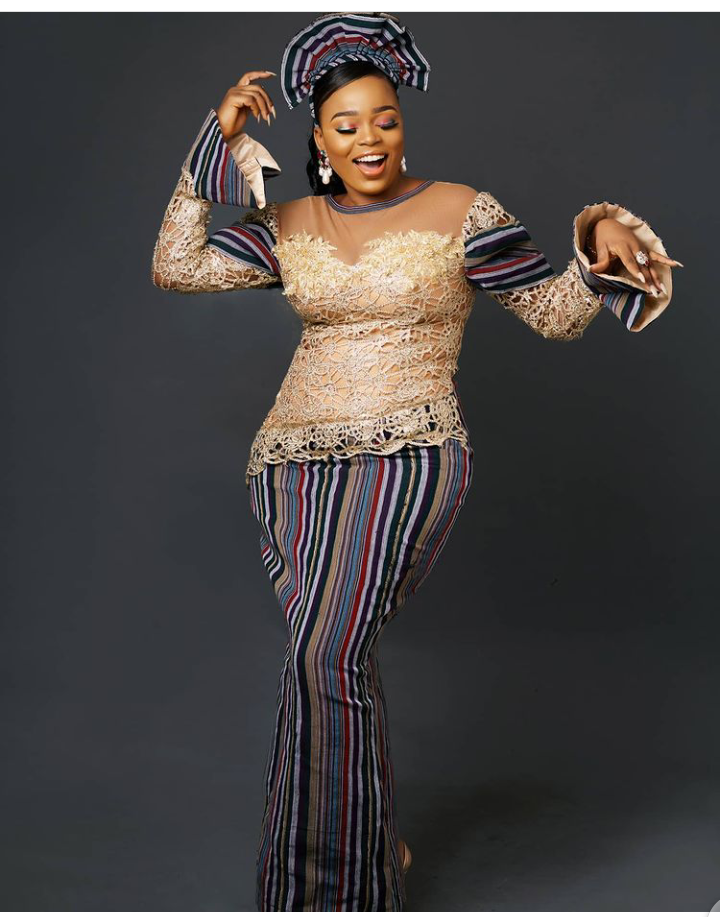 4. OFF-SHOULDER ASO OKE DRESS
The off-shoulder style is a fashion statement that is designed to make you confident in your skin. This dress is designed to be more conservative but with a hint of cleavage. You can rock this dress as a new bride or a new mother.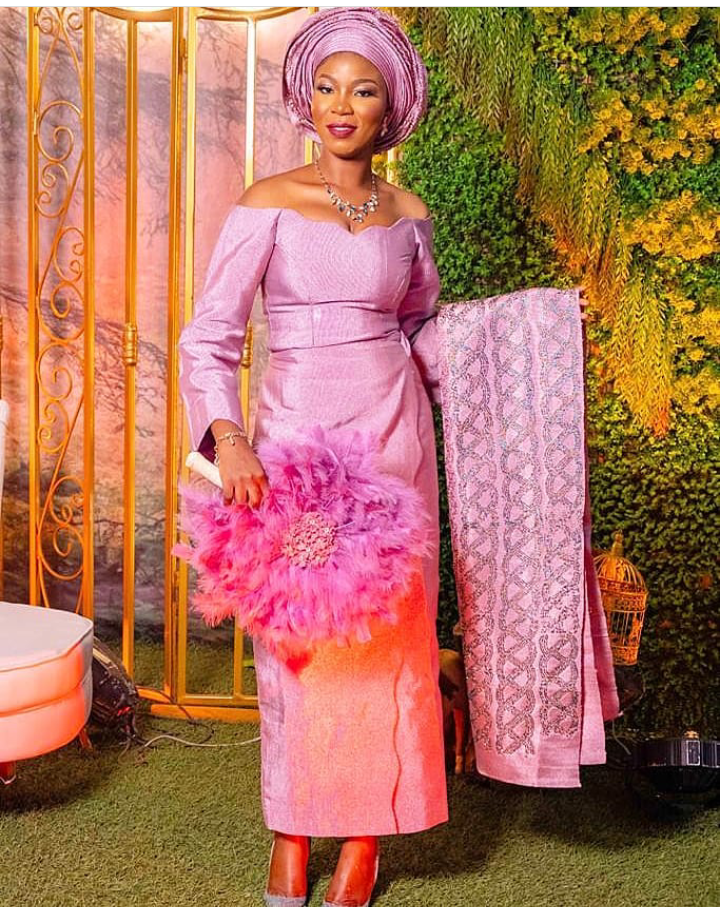 5. SIDE PEPLUM ASO OKE DRESS
Are you one of the friends of the bride, and you are wondering what style to sew? This dress is suitable for friends of the bride. It is classy, and I guarantee you that it will not 'steal the thunder' from the bride. Oh, there's nothing stopping you from rocking this dress as a bride too.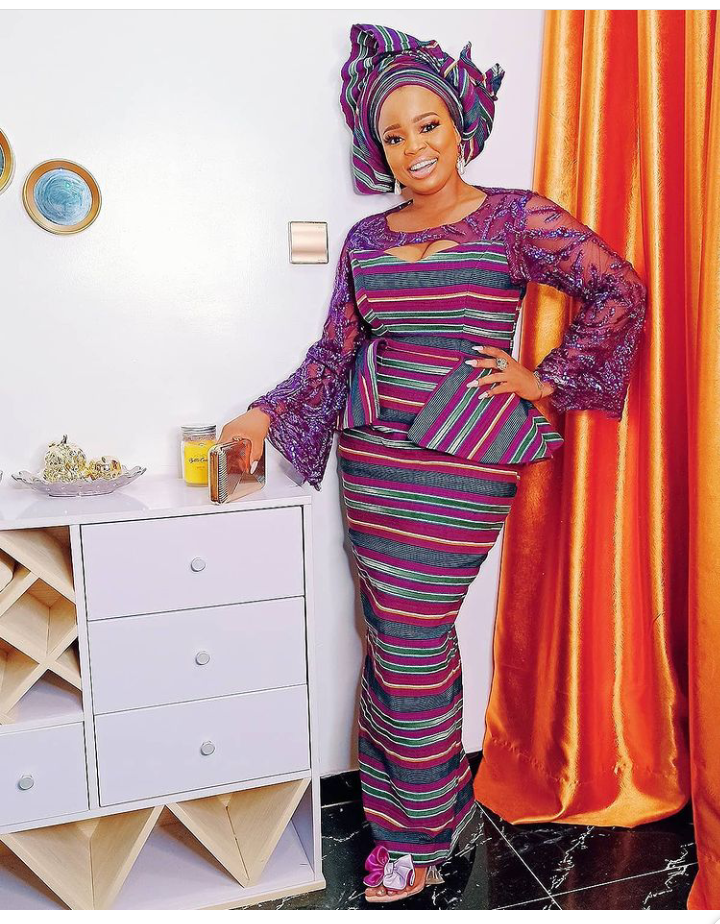 Ladies, the aso oke is the in-thing now and you can't afford not to have at least one of it in your closet. Visit Mama Eto Alasooke today for all your aso oke needs.
PHOTOS CREDIT: TradbyHebrews