LADIES, the Ankara fabric is dear to our hearts and it can be moulded to fit into any style, even as footwear. Imagine slaying a pair of Ankara slippers to your next owambe? Well, we are here to bring your imagination into a reality with these gorgeous Ankara slippers.
We have reviewed five absolutely stunning Ankara slippers to usher you into the world of Ankara slippers.
1. FLAT ANKARA FLIP-FLOPS
You will agree with me that the flip-flop is the go-to shoe for any lady because it is comfy and easy to wear. This pair of Ankara flip-flops are, therefore, guaranteed to make you feel classy, confident, and comfortable.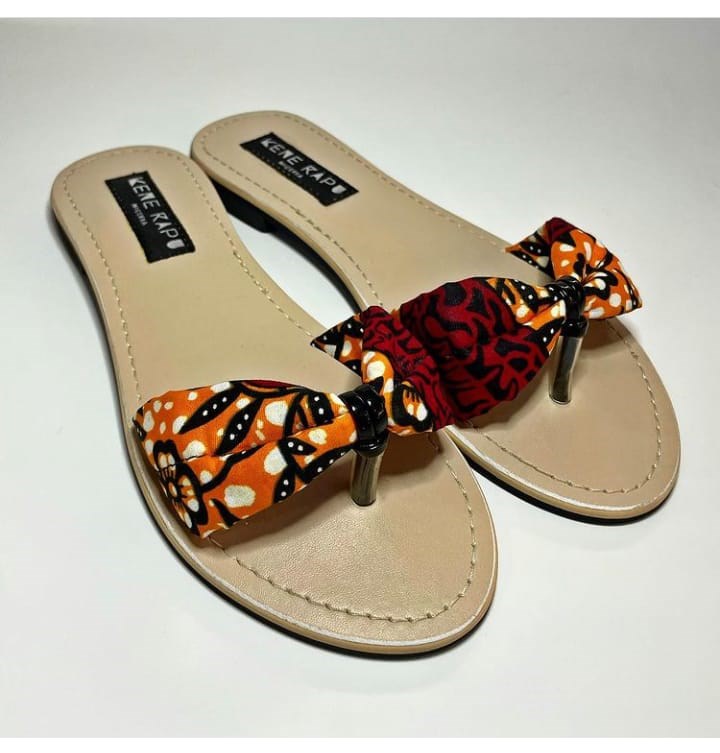 2. MULTI STRAP CROSS-FOOT ANKARA SLIPPERS
The multi-strap Ankara slides are designed to make your feet look stunning with less effort. You can wear this pair to any kind of casual owambe or outing. It will sure catch the attention of anybody seeing you wear it.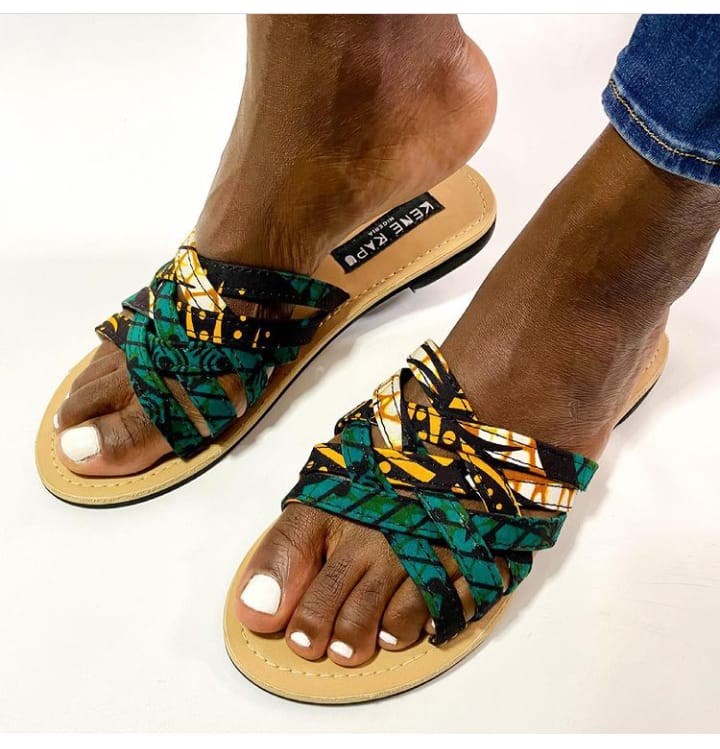 3. CROSS-FOOT ANKARA SLIPPERS
The cross-foot Ankara slippers are elegant, catchy in look, and comfortable for use. You can pair the slippers with a nice crop top and a pair of high waist Denim trousers to achieve that chic look.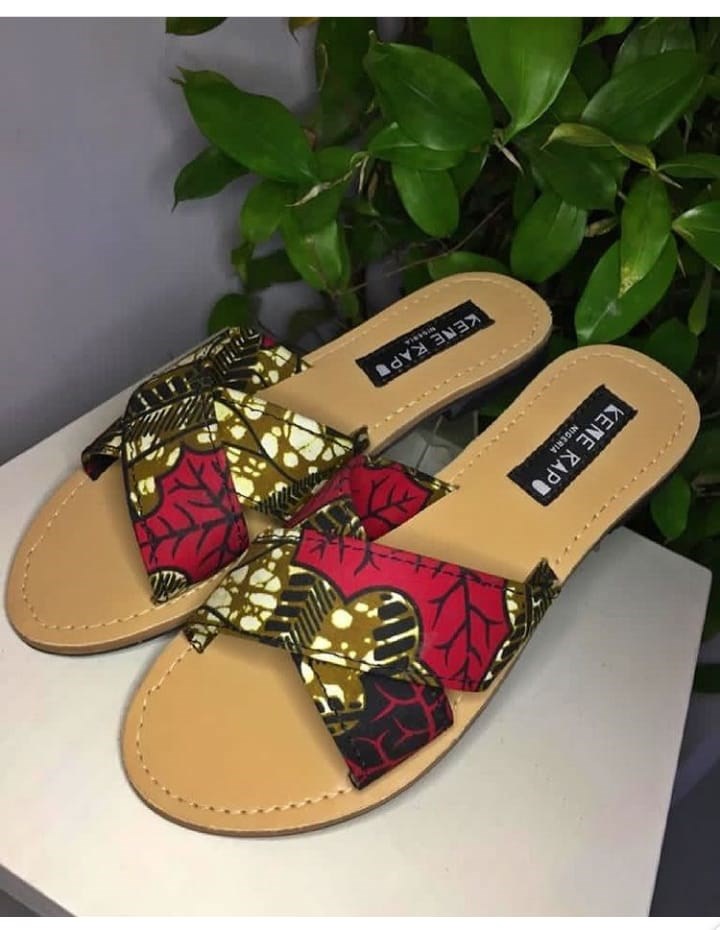 4. ANKARA SLIDE
Looking for a slide to wear to that casual dinner or to play catch-up with friends? The Ankara slide is perfect for that occasion. Pair it with a nice top and short skirt and you are good to go!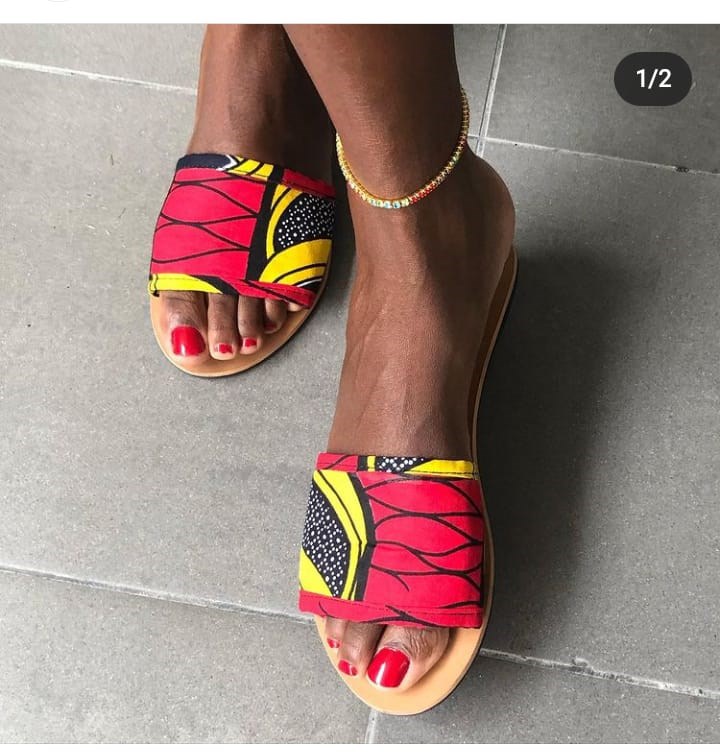 5. SINGLE STRAP ANKARA SLIPPERS
Looking at the picture of these pair of slippers, you can judge how comfy and trendy it is. Put a twist to your everyday slippers style by mixing them with an Ankara fabric like the slippers in this picture. It is designed to be easy on the feet and comfortable.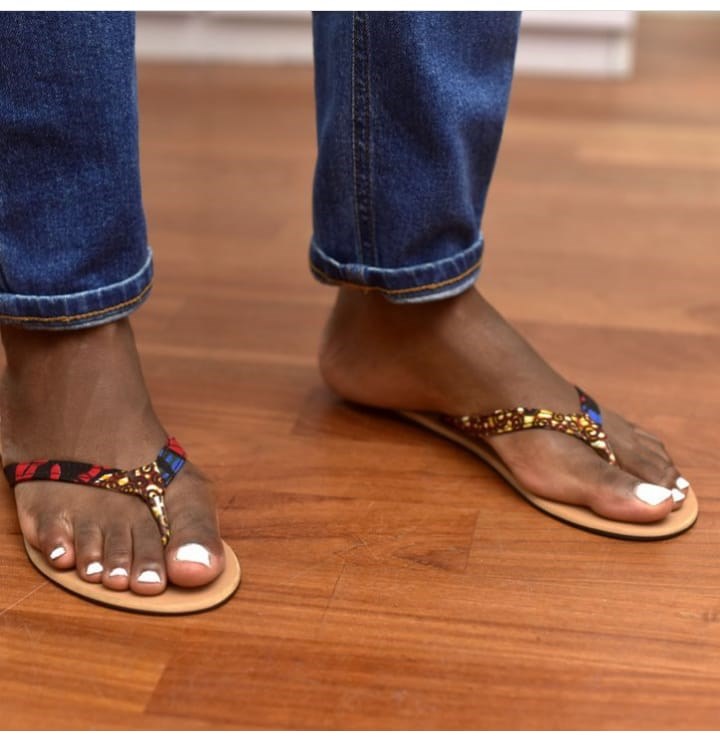 Sweetheart, these slides are trendy, classy, and affordable and you definitely wouldn't afford not to own at least one of them in your shoe closet.
Make sure to visit your clobber in Alimosho to replicate these amazing slippers.
Soft Hugs Lovelies.
PHOTOS CREDIT: Kene Rapu