MEIRAN Community Senior High School, in the Agbado Oke-Odo LCDA of the Alimosho LGA, has received a solar-powered port cabin from the German Agency for International Corporation through its Pro-Poor Growth and Promotion of Employment in Nigeria (GIZ-SEDIN) programme for emerging overall winner among 15 other schools at the National SEA-Hub competition held in October 2022.
Oladoyin Olawoye, the Component Lead of GIZ-SEDIN, while speaking during the presentation of the port cabin to the school, said that the school presented products produced through innovative technological solutions to solve problems with little or no capital, adding that with the donation of the lab cabin, the agency is expecting the students to come up with more innovative products and be employers of labour after school.
She said: "We challenge them at SEA-HUB to start a business with little or no capital, and once they start that business, once they make a profit, they reinvest the profits and create other products.
"Meiran School was really impressive. Not only did they showcase multiple products; the school showcased innovative solutions, the students used innovative technology to solve problems, and they have a remote-controlled robot mopping machine.
"They also have a reusable, washable sanitary pad for the girls, and this is something that is really burdensome for young girls and their parents, to help afford sanitary pads for the lady."
Abayomi Abolaji, Permanent Secretary, Lagos State Ministry of Education, while speaking, commended the German Government for donating the cabin, stating that the creative minds of the students had earned them the lab cabin.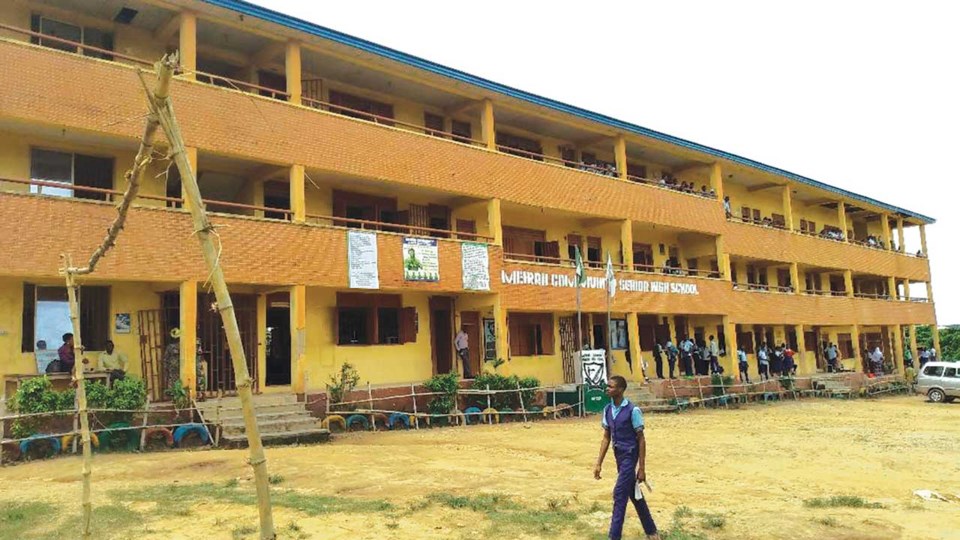 "One of the essences of education is to create humans, students that will have creative minds and ingenuity. So, what the students have demonstrated, has translated into GIZ giving them this cabin so that they will be able to think more creatively, and this will bring out the best in them.
"One of the strong points of this administration is to embrace private partnerships to ensure that we have more corporate organisations, individuals who come in to contribute to the development of the state and, of course, education, particularly," he said.
Meanwhile, Omotayo Oshunaike, the Principal of the school, said that the donation was evidence of emphasis on cognitive learning.
According to her, "The Government has successfully exploited the three domains of learning; the cognitive, the affective, and the psychomotor.
"Every child has a place in the curriculum. So, children are being taught entrepreneurship skills, risk-taking, critical thinking, and basic skills to start a business.
"So, I want to sincerely appreciate the SEA-HUB team for this innovation. I want to promise that we will not let them down."
It should be noted that the SEA-HUB club engages secondary school students in activities that are predominantly entrepreneurship.
INDEPENDENCE