IT has not been a palatable experience for the residents of Area 1 Estate in the Agbado Oke-Odo LCDA for years due to the flood threat, which has not only become worrisome but has also rendered the streets impassable.
Apart from disrupting business activities and making life difficult for residents, commuting to and from places of work has now turned into a death trap for both adults and children.
This unfavourable condition has led to the visitation of the Ministry of Environment And Water Resources to proffer a solution to the flooding.
While addressing the residents, one of the representatives of the Ministry, Engr. Falola said the reason for their visit was to ascertain the level of flood damage in the area. He added that, beyond Government action and infrastructural intervention, there was a need for all stakeholders to continue to sensitize people so they could take ownership of flood control and change their attitude towards environmental protection through channelling refuse rightly.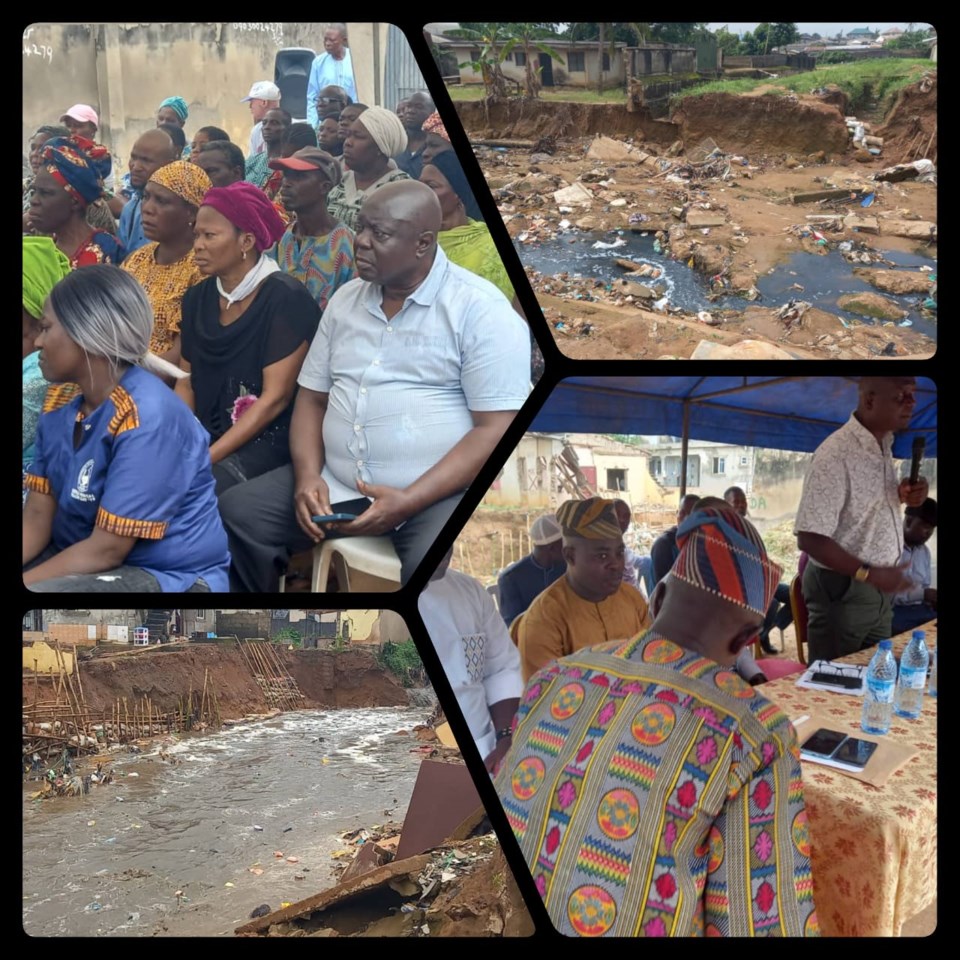 The Resident Engineer, Engr. Olaniyan A.S. said there is a need for the people to be sensitized before purchasing land and inspecting the land before purchase to avert unforeseen circumstances.
He, however, assured the community that the construction of the dilapidated drainage would be pushed for approval, and the community should be ready to sacrifice certain things once approved.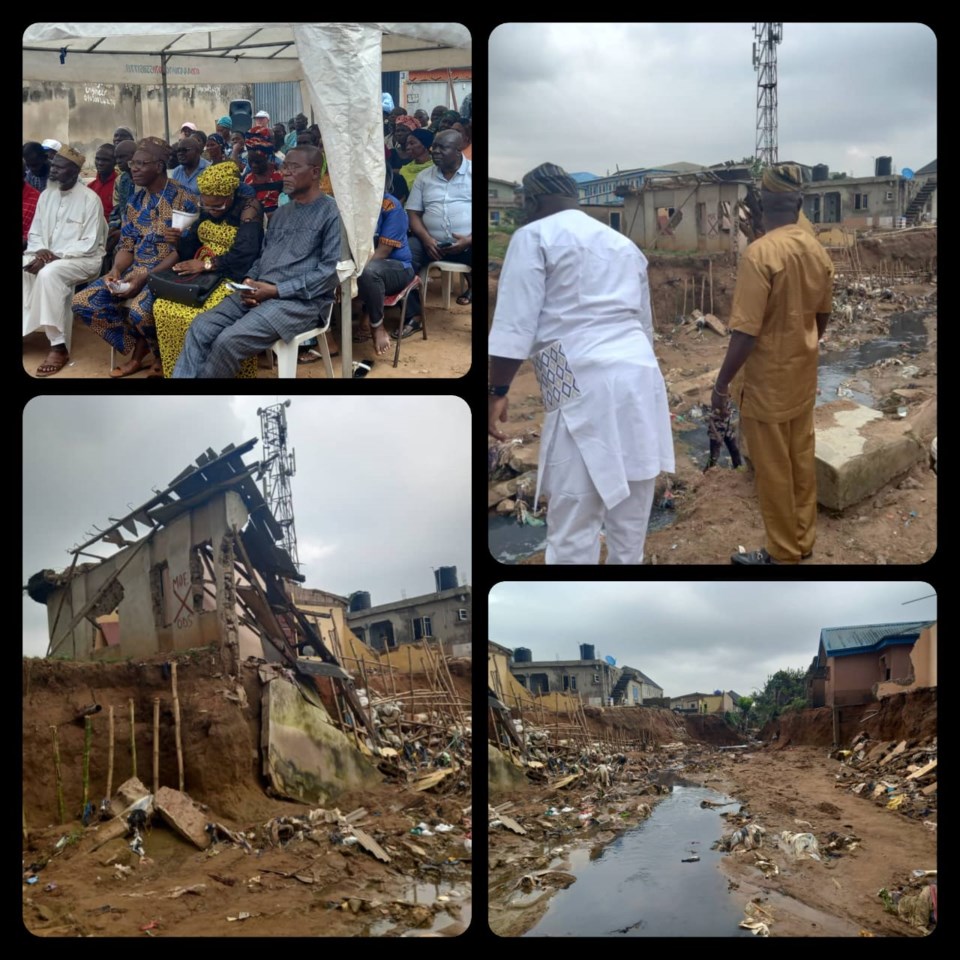 The engagement ended with a plea from the community members that the Governor, Mr Babajide Sanwo-Olu, should treat the call with the urgency it deserves by giving his approval, thereby putting an end to the flood threat as more properties are getting lost as the days go by.
Present at the meeting were representatives from the Office of Drainage Service and Water Resources, Agbado Oke-Odo LCDA representatives, which include the Leader of the Fifth Legislative Council, Hon. Olatunji Ogunyemi, the Supervisor for Environment, Prince Buhari Sulaimon, HoD, Environment, Mrs Olubunmi Okeowo, and the CDC Chairman, Comrade Ernest Kasunmu.