THE Executive Chairman of the Agbado Oke-Odo Local Council Development Area in Lagos State, Hon. David Oladapo Famuyiwa, has calmed protesting fish sellers and market operators in the LCDA who stormed the council secretariat to protest the hike in the price of fish from cold room operators that sell cartons of fish.
Famuyiwa, who spoke to the protesters through the Secretary to the Local Government, Chief Akinwunmi Odeyemi, assured that their grounds of protest would be communicated to the Governor of Lagos State, Mr Babajide Olusola Sanwo-Olu.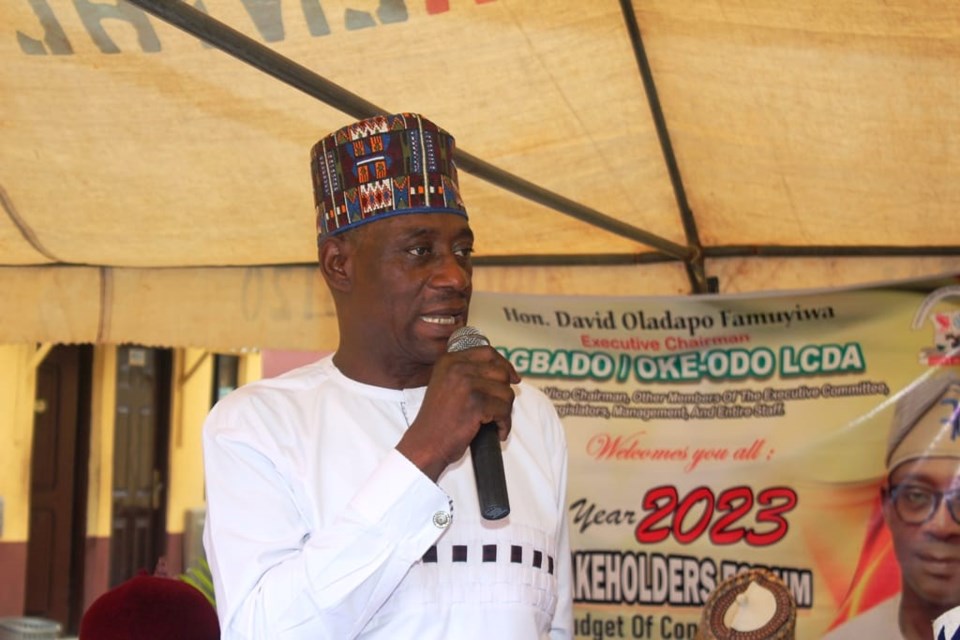 "I want you to be calm and rest assured that your protest will be presented to our amiable Governor of Lagos State, Mr Babajide Olusola Sanwo-Olu,'' Famuyiwa said.
Presenting their grievances with placards and letters, the Chairman of Lagos State Fish Sellers Association, Mr Olalekan Erinle, who led the protest, decried the sudden and outrageous hike in the prices of fish by the cold room operators.
Erinle explained that in just one day the price of fish was increased three times, citing an instance that a carton of fish that was sold for N37,000 the previous day now sells for N78,000, adding that the cold room operators claimed that the sudden increase was due to the dollar exchange rate, which he believed is not true.
Some of the placards read ''Reduce price of fish''; ''Fish is too expensive''; and ''No more fish.''