IN line with the Lagos State Governor's directives to dissolve the Community Development Committees (CDCs) and Community Development Associations (CDAs) and the subsequent election/ratification of new executive members in all the 20 LGAs and 37 LCDAs of the State, the Agbado Oke-Odo LCDA newly ratified CDC Executives were recently inaugurated at the Council Secretariat.
During the inauguration ceremony, the Executive Chairman of the Council Area, Hon. David Famuyiwa, in his address, appreciated the outgoing CDC Executives for their steadfastness, hard work, selflessness, and diligent service to the community. He lauded them for ensuring the maintenance of peace in the community during their tenure and especially in the last elections, adding that their values are worthy of emulation. He also extended his appreciation to all the outgoing CDA executives.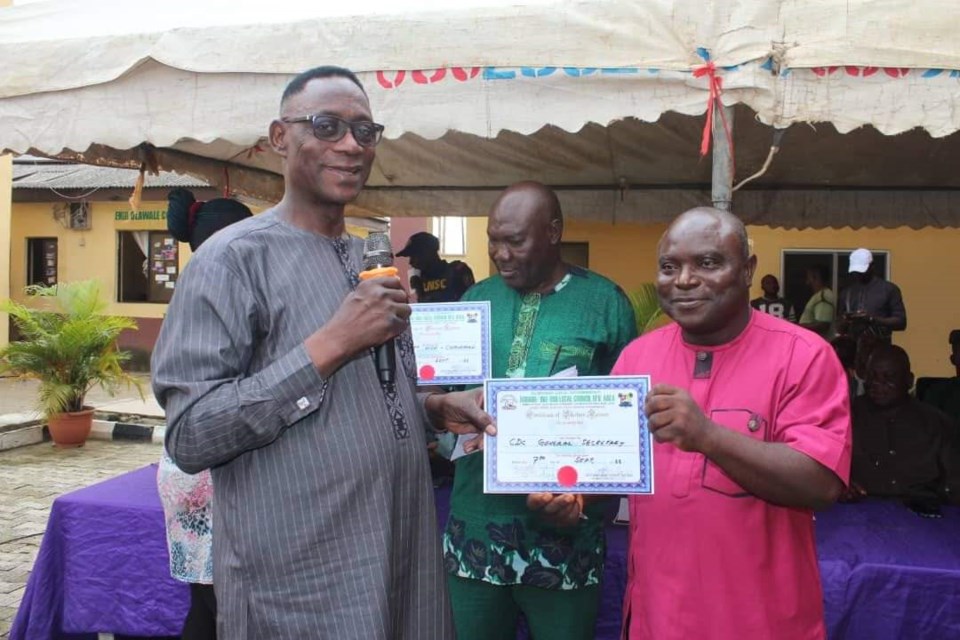 He then encouraged the new executives to follow in the footsteps of their predecessors, support government policies, and work as a team for the progress of the community and the State at large. He also advised the newly elected CDA executives to cooperate with the new CDC Executives to achieve great success.
The new CDC Executives include Ernest Olabowale Kasunmu (Ajasa Joint CDA), Chairman; Sheikh Subair (Meiran Joint CDA) - first Vice-Chairman; Alh. Rotimi Olaide (Abule-Egba Joint CDA) - second Vice-Chairman; Sakiru Oguntola (Alagbado Joint CDA) - Gen. Secretary; Abudu Awoyemi Temitayo (Ojokoro Joint CDA) - Asst. Gen. Secretary; and Tajudeen Funso Balogun (Aboru Joint CDA) – Treasurer.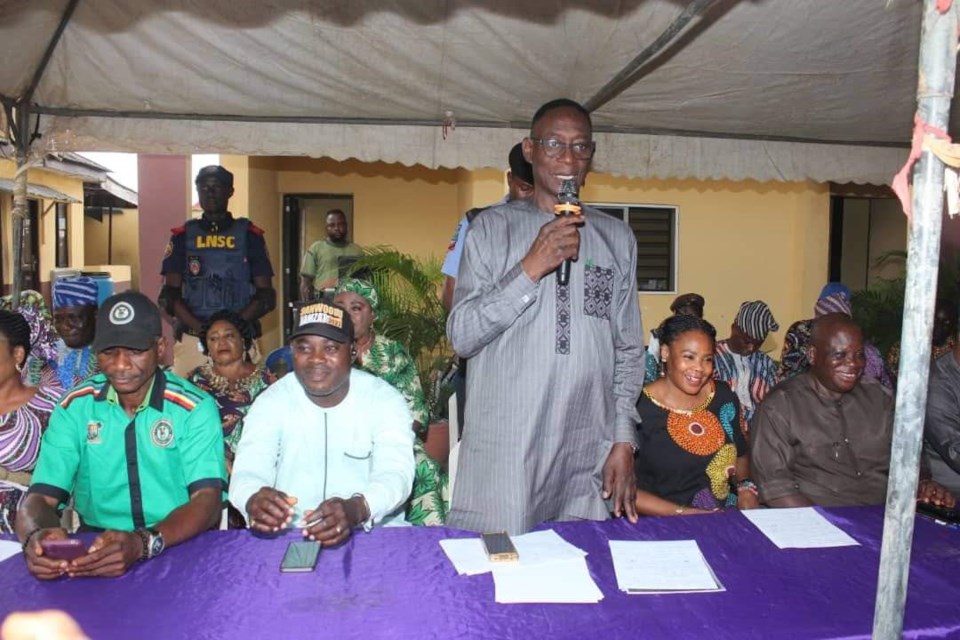 Others include Engr. Taofeek Ali (Suberu Oje Joint CDA) - Financial Secretary; Prince Olusegun Kolawole (Amikanle Surulere Joint CDA) - P.R.O; Alhaji Busari (Ikola Joint CDA) – Auditor; Pastor Jaiyeola Ajayi (Agbelekale Joint CDA) – Welfare; and Alh. Chief Ayodeji Lateef (Olota Joint CDA) - Ex-Officio.
The newly elected CDC Chairman, Comrade E.O. Kasunmu, in his acceptance speech, reiterated the commitment of his committee members to always support and cooperate with the LCDA for the development and advancement of the people at the grassroots.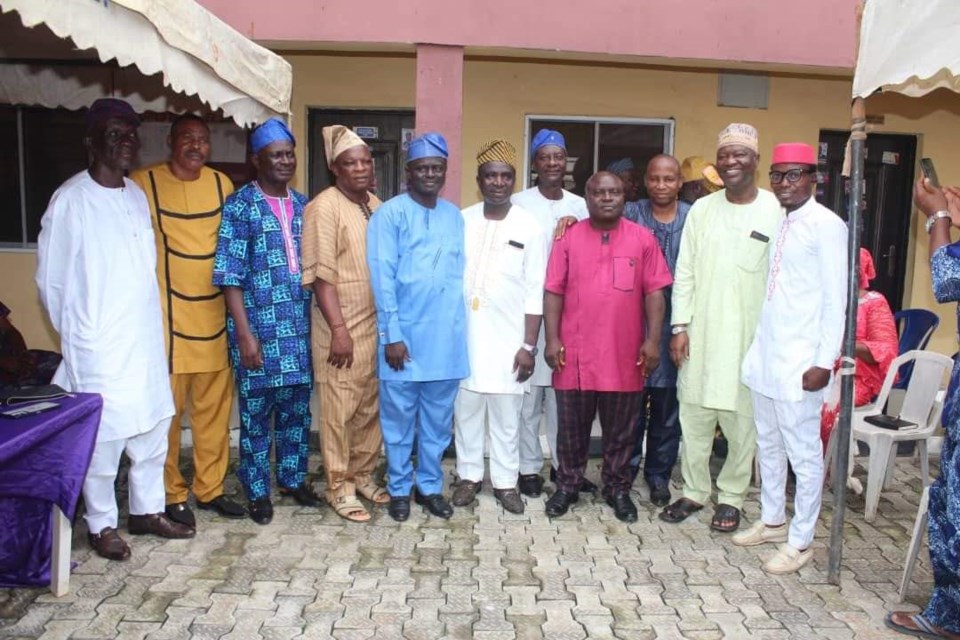 The event was witnessed by the Vice-Chairman, Hon. Ajoke Moromoke Aminat Obe, Leader of the House, Hon. Olatunji Ogunyemi, Secretary to the Local Government, Chief Akinwumi James Odeyemi, Ward F Councillor, Hon. Kayode Obaleye, Ward D Councillor, Hon. Fisayo Fadipe, Supervisor for Agriculture and Rural Development, Hon. Babatunde Aremu, Supervisor for Women Affairs and Poverty Alleviation, Hon. Adepeju Adeleye, Supervisor for Environment, Prince Buhari Sulaimon, Supervisor for Special Duties, Hon. Shola Olorungbebe, Supervisor for Youth and Social Development, Hon. Kehinde Shobayo, Supervisor for Civic Engagement, Hon. Shola Popoola, Supervisor for Information, Hon. Tajudeen Olatigbe, and the SSAs.