HON. Princess Olabisi Adebajo, the Executive Chairman of Mosan-Okunola LCDA and popularly called Abisco, yesterday, received the Nigeria Union of Local Government Employees (NULGE), Women Wing, in her office.
The NULGE members paid a congratulatory visit to the Council boss on her re-election into office as the CEO of the vibrant Alimosho constituency.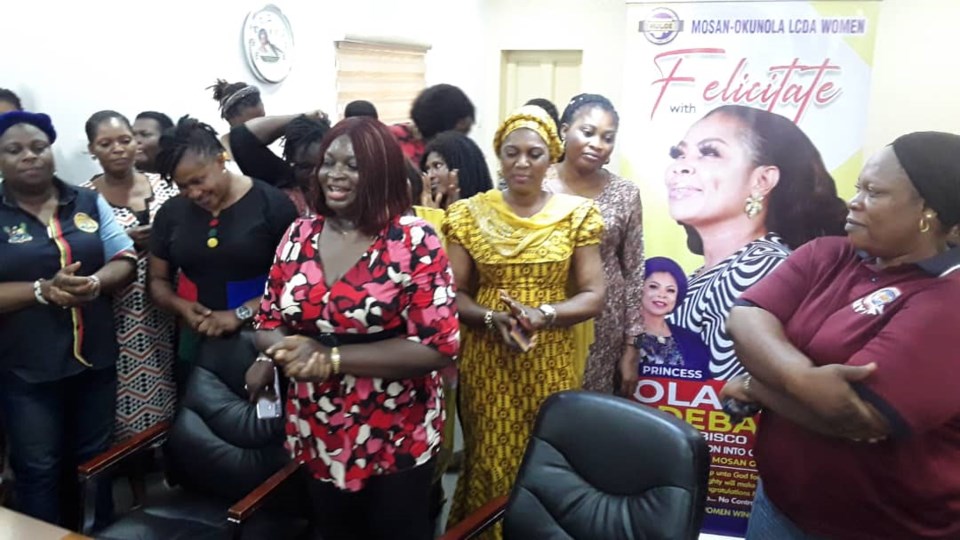 The Women Wing, led by Comrade Alhaja. Akinyele Aramide, on behalf of the members, expressed their profound gratitude for her support in her first term in office as well, expressed their joy for the honour bestowed upon her by the people to be re-elected back in office. Pledges to support her vision for the Council in the new era were also submitted patriotically.
Hon. Adebajo in her response thanked the NULGE members for their visit and assured them of unending support for the Women in Mosan-Okunola LCDA.
Also in attendance at the meeting was the Council Manager, Prince(Mr) Adedoyin Adeeso.