THE Executive Chairman of Mosan-Okunola LCDA, Hon. (Princess) Olabisi Adebajo has received, in her office, the members of the Lagos State Customary Court, Mosan-Okunola Chapter, on Tuesday, January 18, 2022.
According to information reaching AlimoshoToday, the visit was a courtesy visit to felicitate with the council boss on her re-election and to also seek a more conducive working environment.
While speaking during the visit, the President of the Customary Court, Mr Lawal Sulaiman, reiterated the court's willingness to partner with the local government authorities on activities that will positively affect the development of the LCDA.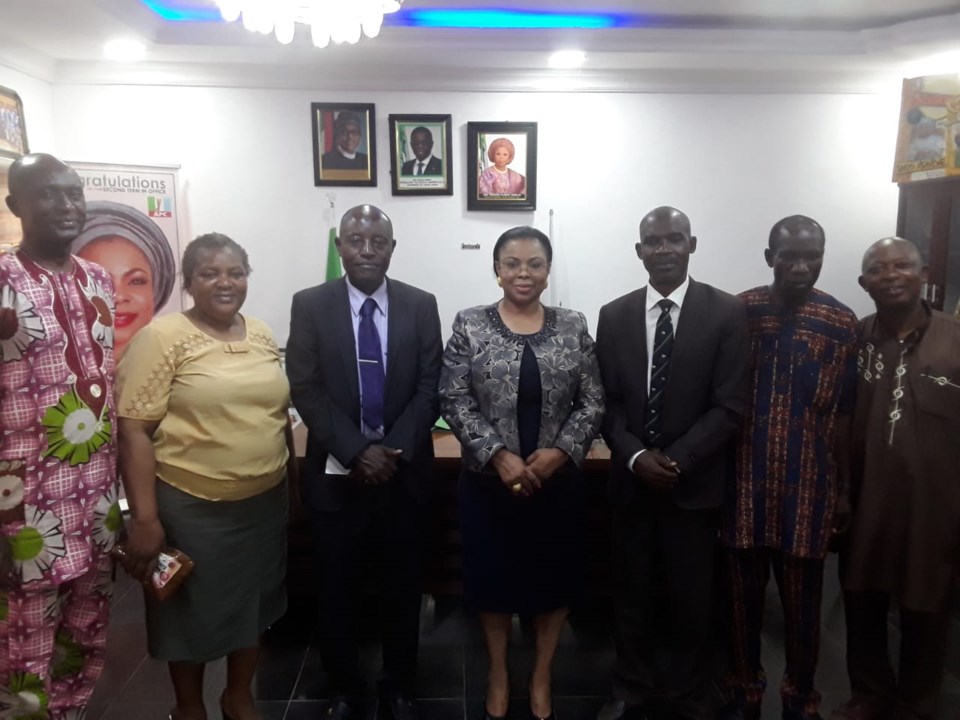 Hon. Adebajo, on her part, appreciated the court officials' visit and also pledged her support in making sure that the demands of the court are favourably attended to.
During the course of the visit, the members of the Customary Court team also presented a picture frame to the council boss in recognition of her dedication to the development of Mosan-Okunola LCDA.
Other members of the visiting team include; Mr Anjorin, Alhaji Bakare Tiaoniyibi, Mrs Agboola, and Mr Odukoya Olawole, the court officer.