HON. Princess Olabisi Adebajo, Chairman, Mosan-Okunola LCDA, yesterday, received the Lagos Neighbourhood Safety Corps of Alimosho Local Government Area ably led by the Ikeja Divisional Corp, Commander Oshinfade Olusegun Victor.
The visit was to congratulate the council boss on her re-election into office as the Council Boss. " We the Ikeja Division congratulate you and your team on your victory and assumption of office. It is our sincere hope that your tenure will ursher in better days for the Local Council in particular", the Commander said.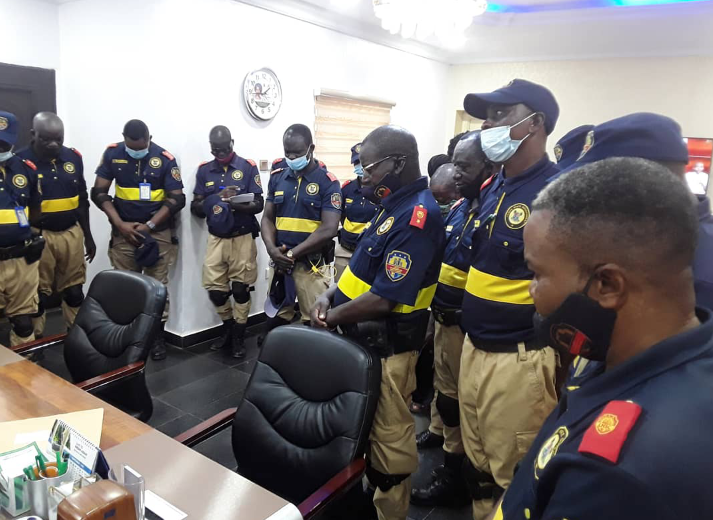 Commander Oshinfade gave the council boss details of the increase of Beats, which will aide the effectiveness of the corps officers within the community. Copies of mode of their operation was also submitted to the council boss.
Thereafter, he prayed that God will continue to strengthen her and give her the wisdom to keep the progressiveness of Mosan-Okunola LCDA going.
Hon. Adebajo thanked the team for their visit and assured them of her continuous support.
In attendance are the Six(6) Alimosho LGA and LCDAs Corp Superintendents, Deputy Corp Superintendents and the Administrator Officers of the Lagos State Neighbourhood Safety Corps Ikeja Division.