MOSAN-OKUNOLA LCDA has organised a preliminary Spelling Bee competition involving students from primary and secondary schools within the Mosan-Okunola vicinity.
The Executive Chairman of Mosan-Okunola LCDA, Honourable (Princess) Olabisi Adebajo, was fully represented by the Vice Chairman, Honourable Dayo Osinowo, at the preliminary Spelling Bee Competition which took place at the Council Multipurpose Hall for the pupils of Mosan-Okunola LCDA.
The Spelling Bee competition in Lagos is a contest organised for every Local Government Area in order to gather the best candidates to represent each LGA in a statewide competition. The child who emerges as the state champion will be given the title of Governor of Lagos State for a day.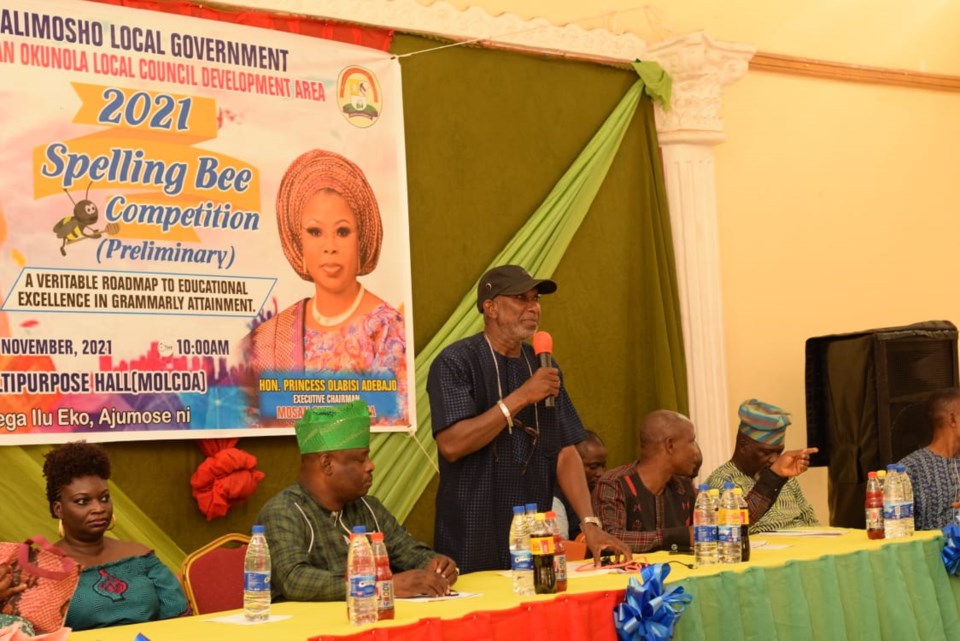 The honourable panel at the event.
The Vice Chairman encouraged the participants and mentioned that the winners of the primary and secondary schools would represent the Local Government at the State Level, adding that the winner of the statewide spelling bee contest would be accorded with the honour of One Day Governor of Lagos State.
In her welcome address read by her ever-supportive and active Vice Chairman, the council boss urged the participants who are representatives of their school to participate in the true spirit of sportsmanship, to be confident, and also remember that opportunity may knock at the door of every individual but only he who recognises it is a real winner; and every participant who sees this, is a winner.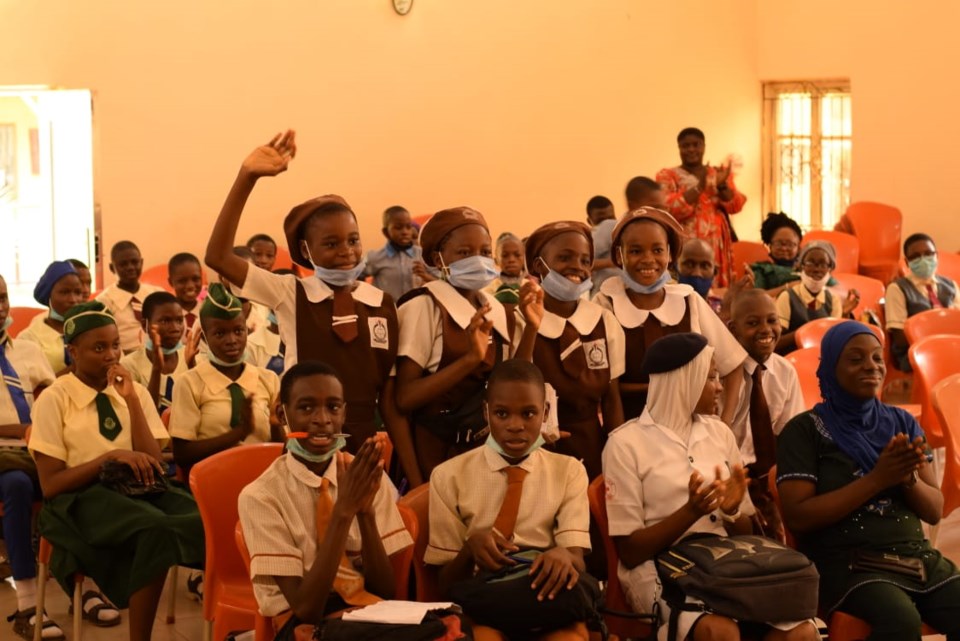 Students participating in the LCDA preliminary spelling bee.
The Quiz Competition was keenly contested and the following winners emerged respectively:
Primary School Category: 1st Position, Odebunmi Ayomide Wisdom of Estate Primary School, Abesan; 2nd Position, Morireoluwa Alabi of Abesan Primary School, Abesan; 3rd Position, Peter Babarinde of African Church Primary School, Mosan-Ipaja.
Secondary School Category: 1st Position, Ngwaogu Ifeoluwa of Abesan Senior High School, Abesan; 2nd Position, Ezechukwu Chidinma of Alimosho Senior Grammar School; 3rd Position, Ayoola Precious of State Senior High School, Alimosho.
The highlight of the event was the presentation of gifts. Certificates were also given to the participants.
Also in attendance was the Council Manager, Mr. Adedoyin Adeeso; the Management Team; Representative of Education District 1, Mr. Abosede; the teachers, and pupils from all participating schools.