THE Executive Chairman of Mosan-Okunola LCDA, Hon. Olabisi Adebajo has addressed the stakeholders present at the Year 2022 budget stakeholders consultative forum at the council's secretariat on Wednesday, December 15, 2021.
According to an online publication, the council mayor reiterated that it is paramount for all the wards in the LCDA to brainstorm on major projects that will benefit the constituents and also ensure an inclusive budget in the year 2022.
While reviewing the activities of the outgoing year, Hon. Olabisi Adebajo mentioned that the administration has been able to rehabilitate some roads in the council area with a view to doing more reconstruction works in the year 2022. Some reconstructed roads, according to the mayor, are;
1. Completion of road rehabilitation at Road 411, Gowon Estate.
2. Completion of road construction at AB Street off Kokumo Road, Federal Estate.
3. Construction of Wesley Street, Abesan, currently ongoing at 80% completion.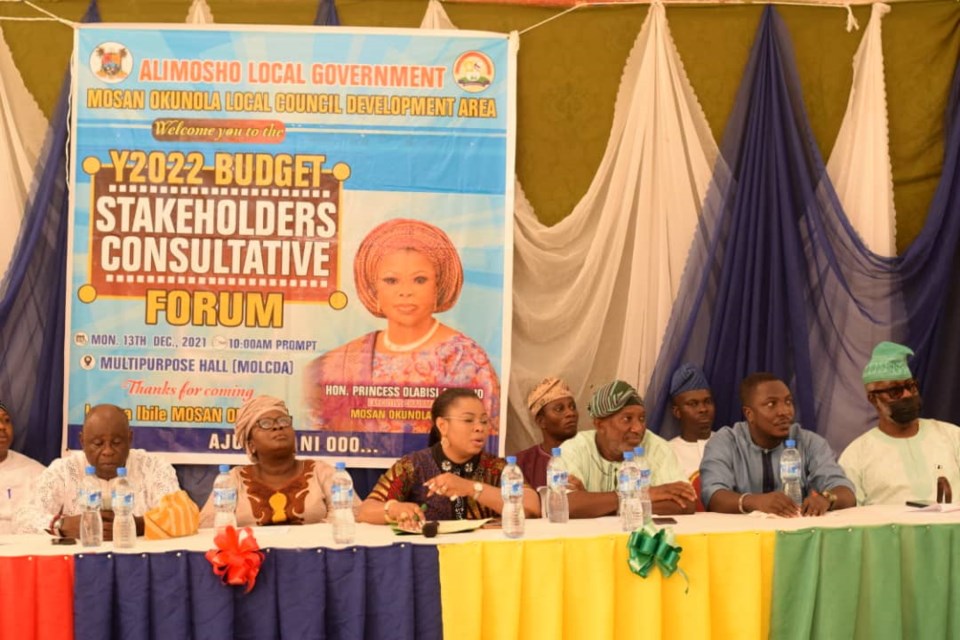 4. Construction of Ladega Street, Akinogun, currently ongoing at 60% completion.
5. Construction of new administrative block complex, currently ongoing.
6. Rehabilitation of Mufutau Adeyemi Street, currently ongoing at 45% completion.
In the area of health sector development, Hon. Adebajo also mentioned that her administration has been able to do the following;
1. Operationalise the Lagos State Health Insurance Scheme (ILERA EKO) at the Rauf Aregbesola PHC in August 2021, which has allowed all council staff and community members to receive free health care services in the Primary Health Centre through their health insurance.
2. Make available at all Primary Health Centres, health insurance cards, health insurance drugs, health insurance free lab tests, and functional ambulance for emergency services.
3. Collaborate with BOSKOH International to provide free glasses, free dental care, and free diabetes and hypertension screening for all Mosan -Okunola LCDA residents in July 2021 under the Jigi bola Re-launch Initiative held at the Abesan School Field.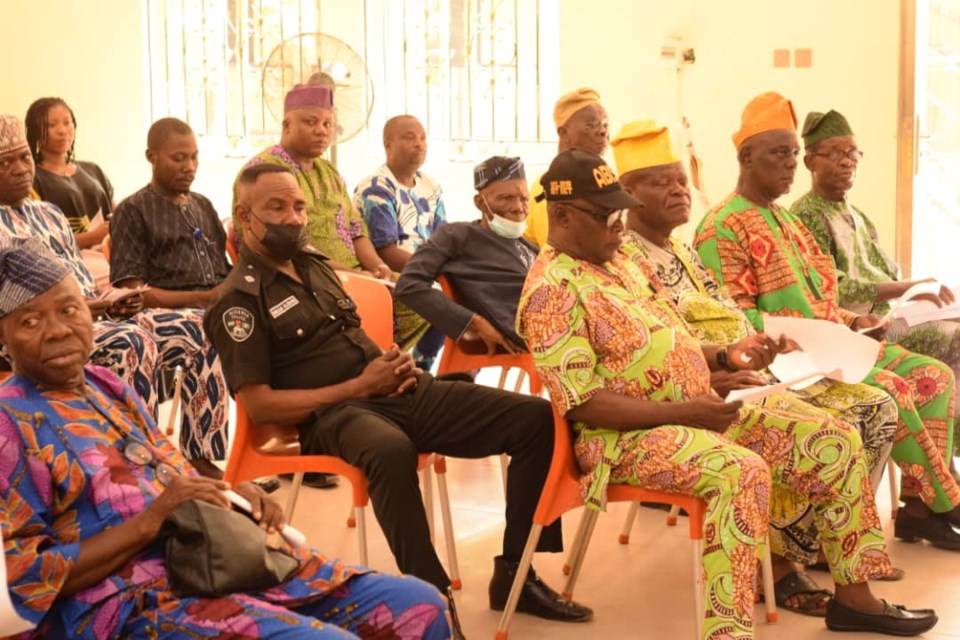 4. Organise Senior Citizens and Widows Medical Outreach featuring hypertension and diabetes screening in October 2021
5. Rejuvenate the abandoned Kokumo PHC borehole water system which included the repair of scaffolding, repair of the pumping machine, installation and repair of water pipes, and the repair of two water tanks.
6. Install new water pumping machine at the Rauf Aregbesola PHC, and repair old machines in May 2021.
She also mentioned that, in the year 2022, her administration will focus more on infrastructural development through the;
1. Rehabilitation of 11 Road beside Zenith Bank to RCCG Dominion Cathedral Roundabout, Gowon Estate.
2. Rehabilitation of 31 Road to Okunola junction, Gowon Estate.
3. Drilling of boreholes in the five wards of the LCDA.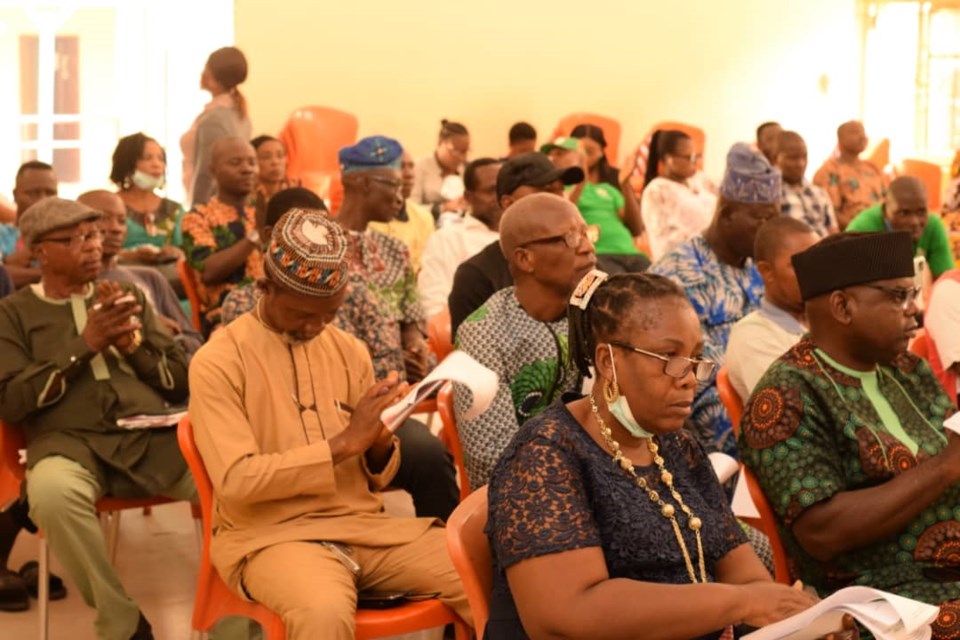 4. Rehabilitation of Abesan and Estate Primary Schools.
5. Rehabilitation of Kokumo Health Centre.
6. Rehabilitation of Akinyele Health Centre.
Hon. Adebajo ended her speech by reassuring the stakeholders that their collective vision statements for the year 2022 budget will be deliberated upon and their inputs will make a visible impact in the development of the Mosan-Okunola LCDA.