THE APC Mosan-Okunola LCDA executives led by the Party Chairman, Deaconess Rebecca Onasanya (Mrs) paid a courtesy visit to the Chairman of Mosan-Okunola LCDA, Hon Princess Adebajo today 8th day of September 2021.
The Party executive members presented a congratulatory wall clock to the council boss to celebrate her victory as the Council Chairman of Mosan-Okunola LCDA.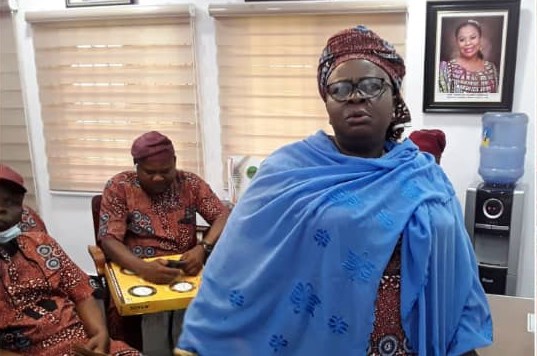 The Party Chairman, Onasanya, while in her words; "Though the visit is long overdue, at the same time not too late to congratulate you on your success at the LG Polls and re-election as our amiable, dedicated, youthful and proactive chairman ".
Hon. Adebajo in her remarks appreciated and thanked them all for their expression of love always and the support all through the electioneering period.