THE Federal Representative for Alimosho Federal Constituency, Hon. Bandele Adebanjo, and the APC Apex Leader for Alimosho, Alhaji Ayinde Enilolobo, have joined other party faithful to commission the new party secretariat in Mosan-Okunola LCDA, on Monday, December 20, 2021.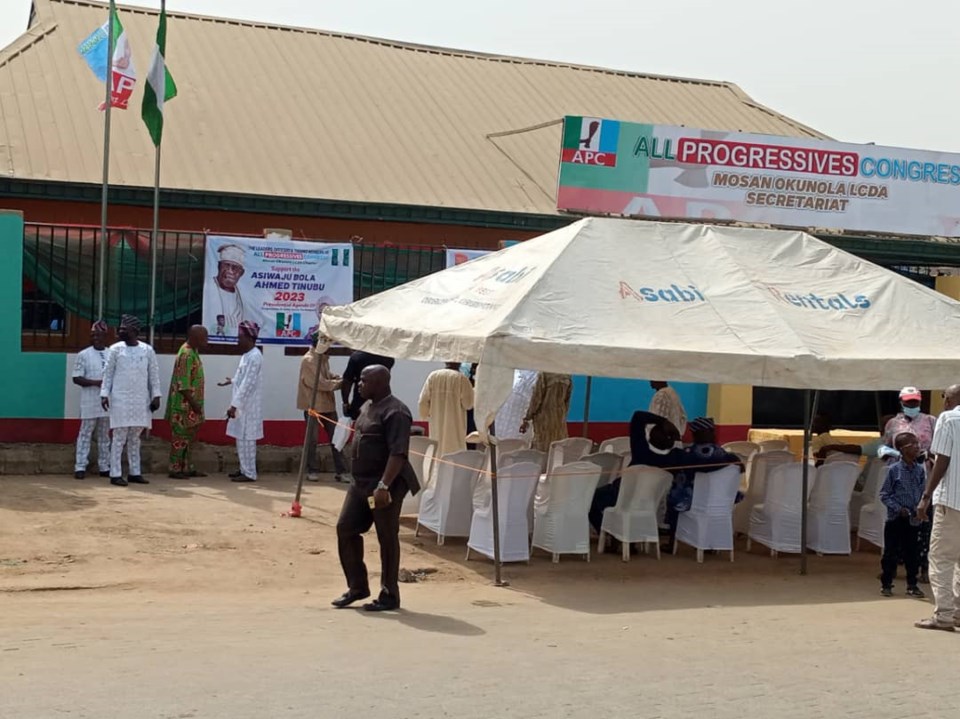 The commissioning event was hosted by the APC Chairman of the LCDA, Mrs. Rebecca Onasanya, who mentioned that the secretariat was built by the party faithful through voluntary donations and without dipping into the party's purse.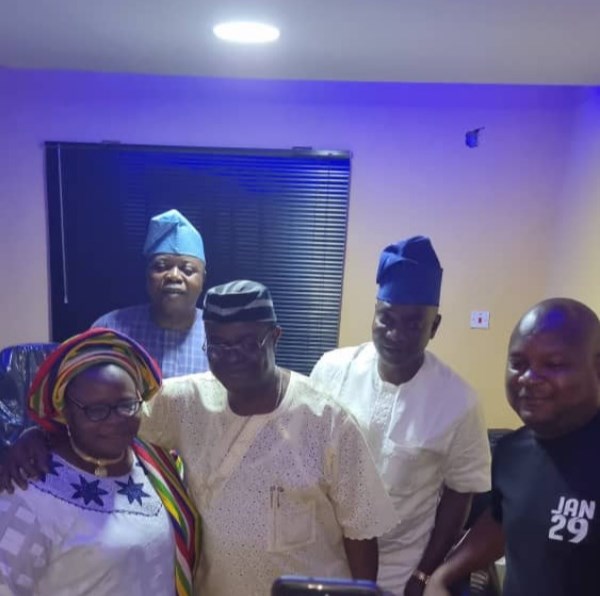 The new secretariat houses of four standard offices, one conference room, inner and outer lobbies, party functions and meeting pavilion, four toilets, and other features: it is located at Abesan Estate Gate bus-stop, adjacent Area P, Lagos State Police Command, Abesan.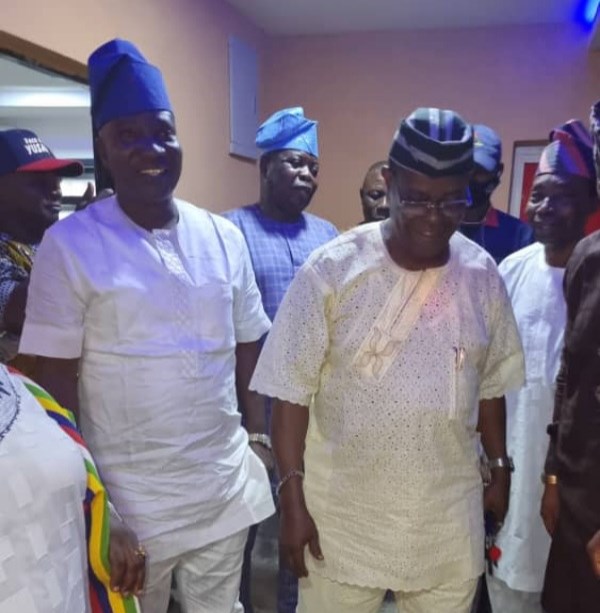 The event witnessed the presence of party leaders like the Apex Leader of Igando-Ikotun LCDA, Hon. Jimoh Ajao; APC Lagos West Vice-Chairman, Chief Sunday Aboyade; Executive Chairman of Mosan-Okunola LCDA, Hon. Olabisi Adebajo; APC Apex Leader of the LCDA, Alhaji Yisa Ajiboye.
Others include; past councillors, councillors, cabinet members of the LCDA, executive chairman of Ayobo-Ipaja LCDA, Hon. Bola Shobowale; and other party faithful.