A resident of Mosan-Okunola LCDA in the Alimosho Federal Constituency who simply identified himself as Comrade Water has gone on social media to defend why Ambassador Kaokab Aroworatira deservees to be voted for to represent the Alimosho Federal Constituency at the House of Representatives during the coming 2023 general elections.
In a constructively correspondence made available for publication, the said Comrade Water wrote; "After my research about all the House of Reps aspirants, the only credible candidate that needs to be presented to us is no other person than Hon. Kaokab Ibraheem Aroworatira.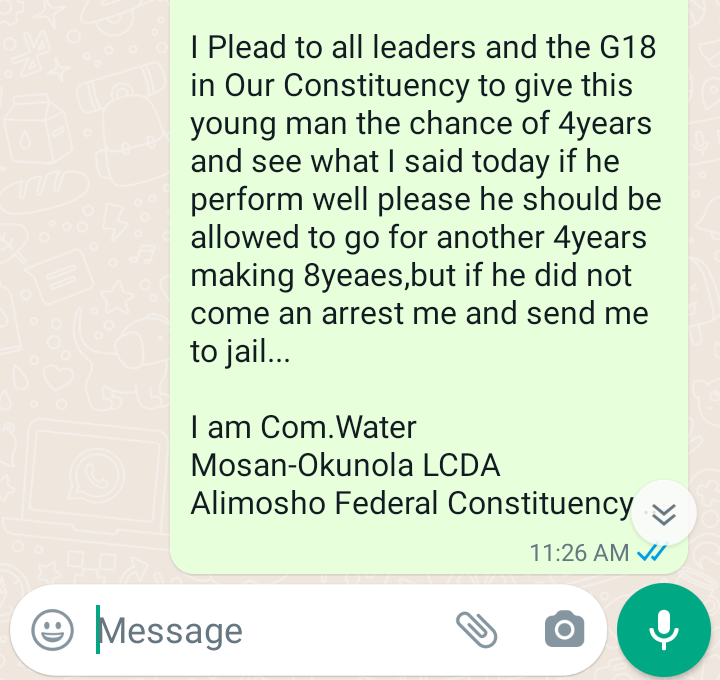 "I swear this young man is fully ready to serve and ready to give us the best. Mark my words, with this young man; Alimosho Federal Constituency will be better than before.
"I plead with all leaders and the G18 in our constituency to give this young man the chance of four years".
Comrade Water as so called ended his note with an option for the Alimosho community to arrest him and send him to Jail if Kaokab Aroworatira fails to deliver.