BELOW is a list of available vacancies as of today, Thursday, May 25, 2023:
1. JOB TITLE: HR Officer
LOCATION(S): Lekki, V.I
SECTOR: Retail Company (supermarket)
JOB TYPE: Full Time
RESPONSIBILITIES:
-Ensure the daily floor walk is done and take a count of people present in the store
-Coordinate with Store Manager for the attendance of store employees
-Oversee store recruiting procedures, hiring candidates
-Evaluating and motivating employees
-Calculate and report on employee turnover rates (weekly, monthly, quarterly, and annually)
-Plan attractive compensation and benefits packages to increase retention
-Onboard and train new hires
-Track key recruiting metrics like cost-per-hire and source of hire
-Manage payroll considering overtime, flexible schedules, and seasonal employment
-Train team leaders on performance evaluation techniques
-Ensure all the reports are prepared and sent on time to the head office
-Investigate the problems in the store and report
-Random check of employees.
REQUIREMENTS:
-1 year+ experience as an HR in a similar sector.
-Proficient with Excel.
-Resides on the Island or proximity is an added advantage
SALARY: N95,000
Interested and qualified candidates should send their CVs to [email protected] using the job title as the subject of the mail.
2. JOB TITLE: Recovery Agent
LOCATION: Ikeja, Lagos
JOB BRIEF
Speedy Consult is looking for a competent Recovery Specialist to contact clients and collect outstanding payments. You will strike a balance between maintaining trustful relationships and ensuring timely payments. Our Recovery Agents should exhibit professionalism and trustworthiness. You should have excellent communication and negotiation skills, as well as the ability to work independently.
RESPONSIBILITIES
-Call customers to identify and retrieve outstanding debts
-Negotiate payoff deadlines and payment plans
-Plan a course of action to recover owed money
-Take actions to encourage timely payment
-Process immediate payment reconciliation and refund where necessary
-Contacting debtors to arrange debt payoffs
-Keep accurate records and report on recovery activities.
QUALIFICATIONS
-SSCE/NCE/ND/HND/BSC holders only
-Opportunity to work from home is performance is good
-Good negotiation and persuasion skills
-Customer service experience
-Android phones with 2 GB Rom (least). Android 6 version and above is needed
- 18-35 years
-Good communication skills.
SALARY: N50,000 net pay
WORKING HOURS: Monday- Saturday
Interested candidates should chat with Mr Henry via 09042679196.
NOTE: Resumption is ASAP.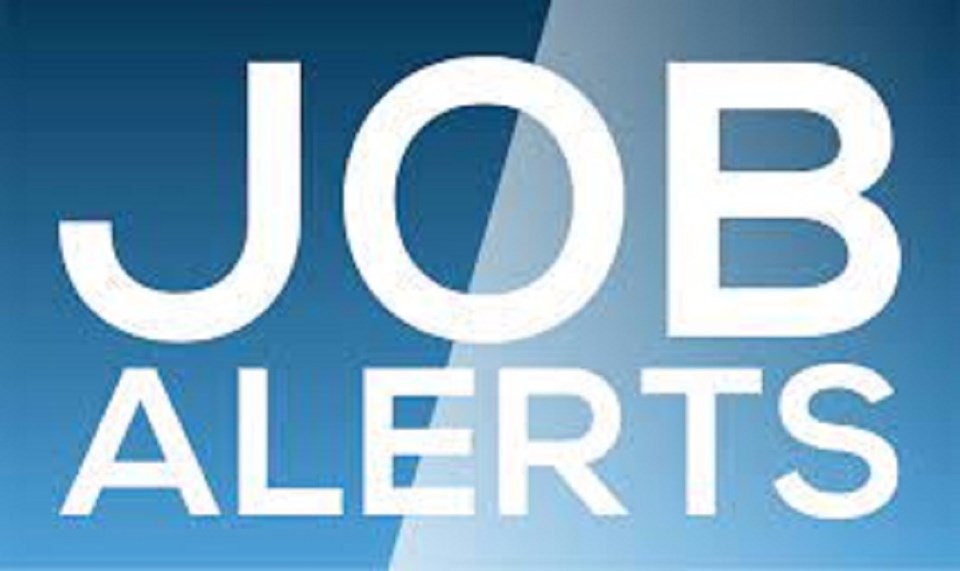 3. JOB TITLE: Finance/Admin Officer
JOB TYPE: Full time
WORK ARRANGEMENT: (Onsite)
LOCATION: Omole, Lagos
QUALIFICATIONS
-1 - 3 years+ post-NYSC experience working with a Construction or Logistics Company
-HND/OND in finance or accounting.
-Proficiency in accounting software and IT savvy.
-Strong analytical skills including the ability to read and assess datasets and company financial statements – profitability, cash flow + projections.
-High-level skills, especially in Excel, Accounting and PowerPoint.
-Good writing, presentation and communication skills, ability to prepare statistical and narrative reports.
-Excellent practical knowledge of Accounting principles and standards
-Must possess excellent interpersonal skills and be able to communicate and manage relationships at all levels.
-Must have experience in office administration.
-Ability to interface between field workers and vendors.
-Good record keeping
REMUNERATION: N80,000 - N100,00
Interested/qualified candidates should send their CVs to [email protected] using the role as the subject.
NOTE: Only shortlisted candidates will be contacted
4. JOB TITLE: Personal Assistant
EXPERIENCE: 3 years
TYPE: Full Time
LOCATION: Victoria Island, Lagos
SUMMARY/OBJECTIVE
Pivotage Consulting is seeking to hire a highly organized and efficient Personal Assistant with experience in a freighting and forwarding company to provide administrative support to our client.
JOB RESPONSIBILITIES
-Manage the schedules of the executive team, including organizing meetings, appointments, and travel arrangements.
-Provide administrative support such as drafting letters, memos, and emails, aswell as answering phones and responding to inquiries.
-Coordinate with internal and external stakeholders to ensure timely and accurate delivery of freighting and forwarding services.
-Ensure that all necessary documentation and paperwork are completed accurately and on time.
-Assist in the preparation of financial reports, invoices, and other relevant documents.
-Conduct research and compile data related to the freighting and forwarding industry, including market trends and competitor analysis.
-Maintain and update records and databases related to freighting and forwarding operations.
-Assist with the recruitment and training of new staff, as needed.
-Perform other duties as assigned by the executive team.
REQUIREMENTS
-Bachelor's degree in business administration, logistics, or related field preferred.
-2-3 years of experience working as a personal assistant in a freighting and forwarding company or a similar industry.
-Excellent organizational skills, with the ability to prioritize tasks and manage multiple projects simultaneously.
-Strong communication skills, both written and verbal, with the ability to communicate effectively with internal and external stakeholders.
-Proficient in Microsoft Office Suite and other relevant software applications.
-Strong attention to detail and accuracy, with the ability to maintain confidentiality and discretion.
-Ability to work independently and as part of a team, with a positive attitude and a strong work ethic.
Kindly send your CV to [email protected] (CV must be in MS Word and PDF format only) using the role 'Personal Assistant' as the subject of your application.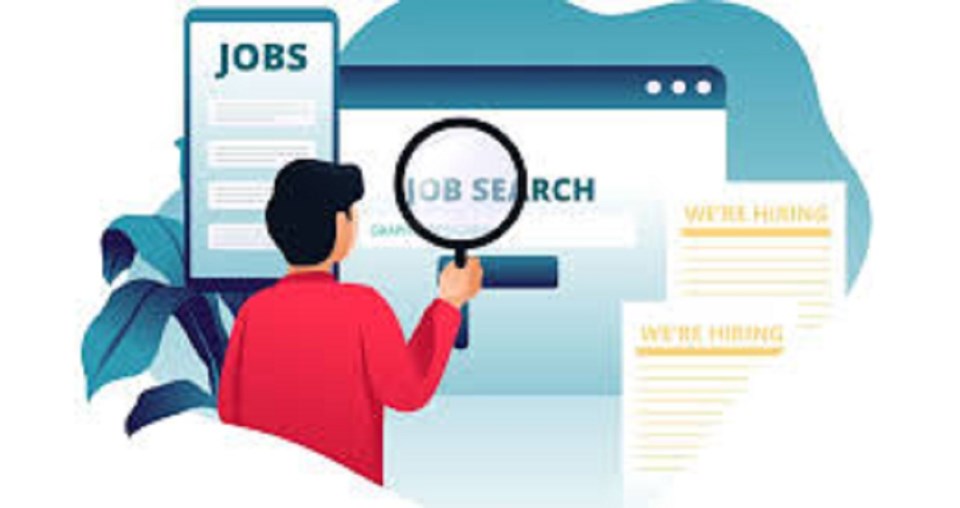 5. JOB ROLE: HR Officer
INDUSTRY: Real Estate
LOCATION: Ogudu GRA
SALARY: N250,000 + Benefits
JOB RESPONSIBILITIES:
-Manage the end-to-end recruitment process.
-Maintain accurate employee records, including personal information, contracts, and performance evaluations.
-Assist in developing and implementing HR policies and procedures.
-Keep policies up to date, communicate changes to employees, and guide policy interpretation and compliance.
-Managing compensation, pensions, and benefits administration
-Coordination of staff training & development
-Monitoring staff performance and attendance
-Advising on disciplinary and employee performance problems
-Negotiating salaries, contracts, working conditions and redundancy packages with staff.
QUALIFICATIONS
-Bachelor's degree in human resources management or a related field.
-3-4 years of proven experience as an HR/Admin Officer or similar role.
-Knowledge of employment laws, regulations, and best practices.
-Excellent organizational and time management skills.
-Strong attention to detail and ability to handle confidential information.
-Effective communication and interpersonal skills.
-Proficient in HR software systems and MS Office Suite.
To apply send your CV to [email protected] using "HR Officer (Ogudu GRA)" as the subject of the mail.
6. ROLE/INDUSTRY: Account Officer/IT
LOCATION: Ikoyi, Lagos
REQUIREMENTS
-HND/B Sc.
-2 - 4 years of experience
-Preferably female (for gender balance)
-Age below 30 years
-Candidates must have a solid knowledge of Excel and Quickbooks
- Applicants must reside on or very close to the Island.
SALARY: N200,000 gross
To apply, interested candidates should send their CVs to [email protected] with the role as the subject.