A Group called Enilolobo Mandate Ambassadors, Alimosho Federal Constituency, yesterday, honoured Chief Mrs Bolatito Shobowale with a courtesy visit ahead of the coming local government election in July 24, 2021.
Recall that Shobowale won the APC Chairmanship ticket for the Local Government elections coming up in a few days from now.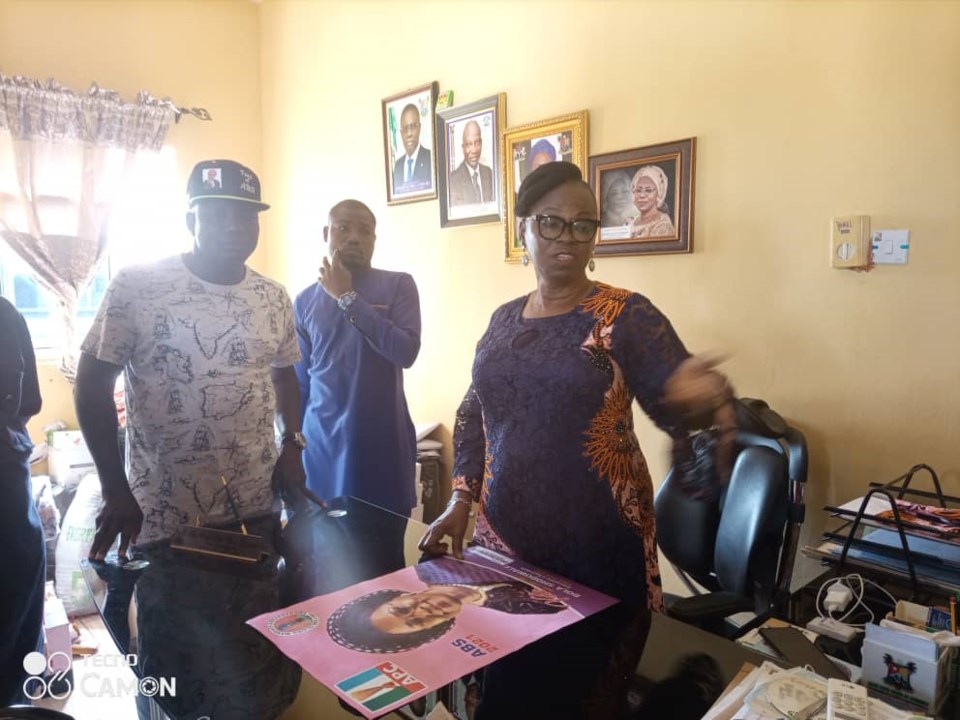 Chief Mrs Shobowale with members of the Enilolobo Mandate Ambassadors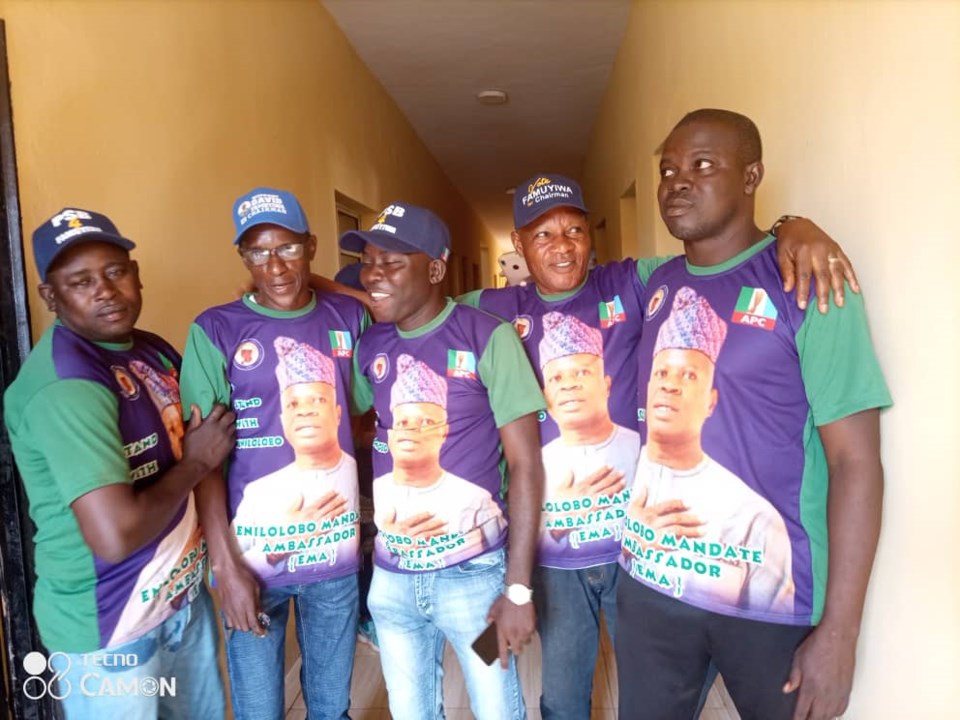 Some of the Group's members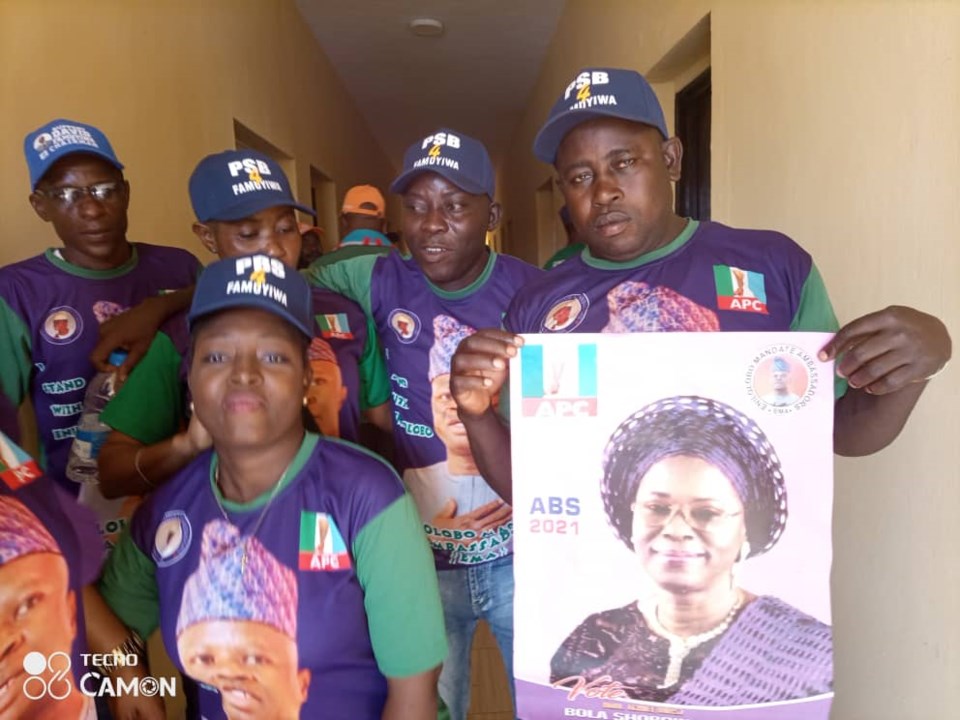 The Group members pose with a campaign poster of Chief Mrs Shobowale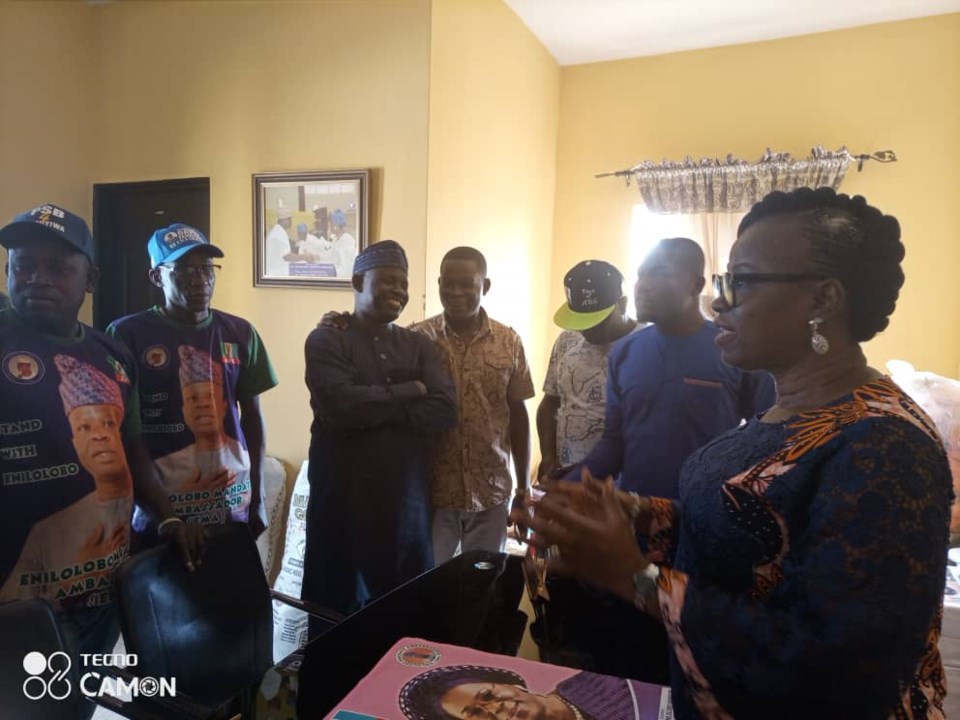 Chief Mrs Shobowale sharing her thoughts with the Group members
AlimoshoToday.com gathered that the courtesy visit was aimed at familiarizing with the APC Chairmanship candidate whom the group members have said they are confident victory is sure for the APC flagbearer.