THE pupils of Great Platinum Schools, Baruwa Ipaja, celebrated their career and thanksgiving day on Tuesday, December 7, 2021 at the school's premises.
The career day, which was tagged "Journey to a Bright Future", featured colourful career presentations from the pupils in their various career costumes.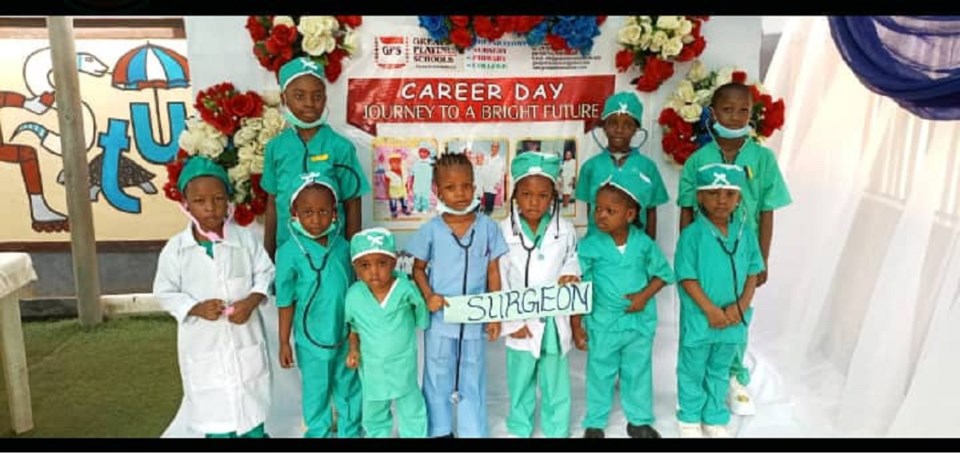 Some of the career professions showcased include; nurses, surgeons, boxers, engineers, lawyers, law enforcement officers, among others.
Similarly, Great Platinum Schools also celebrated their thanksgiving day to signal the end of the first term of the 2021/2022 academic session. The thanksgiving ceremony was used to appreciate God for his mercies and protection throughout the year.
Great Platinum Schools is located at Road 12, Peace Estate Baruwa, Ipaja Road, Lagos. It features both the primary and secondary levels of education. The school also runs vocational training as part of its curriculum.