THE Ayobo-Ipaja LCDA, under the leadership of the Executive Chairman, Hon. Chief (Mrs) Bola Shobowale, has held a stakeholders consultative meeting for the Year 2024 budget.
Shobowale, in her welcome address during the event on Monday, November 13, 2023, highlighted some of the achievements of the 2023 budget appropriation across the five electoral wards in the council area.
These achievements include the completed reconstruction of Bolaji Animashaun Street in Megida Ward A, the ongoing construction of Kuffo Street in Megida Ward A, completed construction of Igesu-Olorunsola culvert in Ward A, ongoing construction of Olayemi-Igesu-Olorunsola PHC in Ward A, the beautification of Ayobo Roundabout in Ward B, the completed renovation of Ishefun PHC in Ward B, and the completed construction of twelve (12) blocks of classrooms at Salvation Army School, Ayobo in Ward B.
Other include the completed reconstruction of Ogun-Abewela Street, Ipaja Ward C, the completed reconstruction of Olatilewa Street, Ipaja Ward C, grading of Raliat Ayoka Street, Atan Ward D, the grading of Makanjuola Street Ward D, the completed reconstruction of public toilets at Olorunda Market, Baruwa in Ward E, completion of Aduloju drainage to control flood in Baruwa Ward E, distribution of GCE forms to indigent students across the LCDA, distribution of JAMB forms and free tutorials across various Wards, widows programmes, and empowerment programmes for her residents of the council area.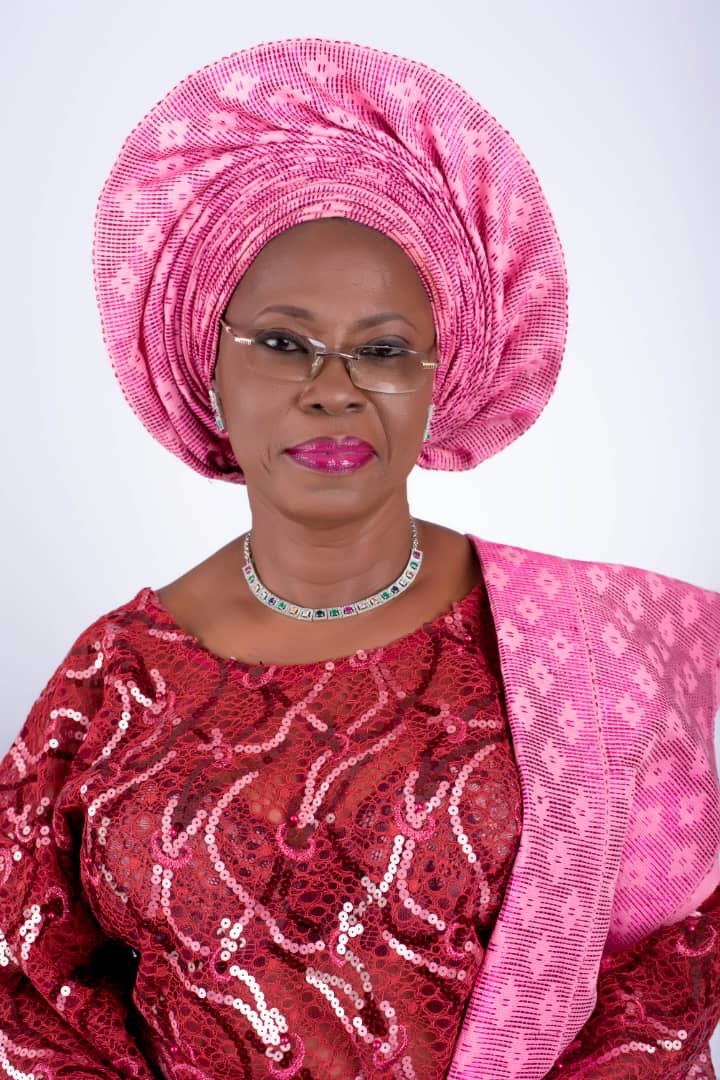 𝖳𝗁𝖾 𝖾𝗏𝖾𝗇t, 𝗐𝗁𝗂𝖼𝗁 𝗍𝗈𝗈𝗄 𝗉𝗅𝖺𝖼𝖾 𝖺𝗍 𝗍𝗁𝖾 𝖼𝗈𝗎𝗇𝖼𝗂𝗅 𝗉𝗋𝖾𝗆𝗂𝗌𝖾𝗌, was fruitful 𝖺𝖿𝗍𝖾𝗋 𝗌𝗈 𝗆𝗎𝖼𝗁 𝖺𝗇𝖺𝗅𝗒𝗌𝗂𝗌 𝖺𝗇𝖽 𝖽𝖾𝗅𝗂𝖻𝖾𝗋𝖺𝗍𝗂𝗈𝗇s by the various stakeholders in attendance 𝖺𝖻𝗈𝗎𝗍 𝗉𝖾𝖼𝗎𝗅𝗂𝖺𝗋𝗂𝗍𝗂𝖾𝗌 𝗈𝖿 𝗂𝗌𝗌𝗎𝖾𝗌 affecting their different political wards in the LCDA were tendered. R𝖾𝗊𝗎𝖾𝗌𝗍𝗌 𝗐𝖾𝗋𝖾 𝗌𝗎𝖻𝗆𝗂𝗍𝗍𝖾𝖽 𝗍𝗈 𝗍𝗁𝖾 E𝗑𝖾𝖼𝗎𝗍𝗂𝗏𝖾 C𝗁𝖺𝗂𝗋𝗆𝖺𝗇 𝖿𝗈𝗋 the resolutions 𝗍𝗈 𝖻𝖾 𝗎𝗌𝖾𝖽 in 𝗍𝗁𝖾 𝖻𝗎𝖽𝗀𝖾𝗍 𝖺𝗇𝖽 𝖾𝗑𝗉𝖾𝗇𝖽𝗂𝗍𝗎𝗋𝖾 f𝗈𝗋 the Y𝖾𝖺𝗋 2024.
In 𝖺𝗍𝗍𝖾𝗇𝖽𝖺𝗇𝖼𝖾 at the meeting are Vice-Chairman, Hon. Ladi Oluwaloni, Council Manager, Mrs Ogabi Mojisola, Hon. Bamidele Ojo, APC Chairman Ayobo-Ipaja, L𝖾𝖺𝖽𝖾𝗋 of the legislative, Hon. Monsuru Danmola, Hon. Prince Rotimi Akinniyi, SLG, Revenue Chairman, Hon. Dele Ayinde, Hon. Muiz Fatona, Hon. Gbenga Abimgboye, Hon. Adeyemi Ismaila, and Hon. Azeezat Odubajo, Supervisor for Budget.
Others include HOD Budget, Hon. Fatai Garuba, Hon. Bola Afuwape, Hon. Laguda Omoshalewa, Hon. Taye Odewale, Hon. Dipo Daramola, Hon. Hassan Lanre, Hon. Majiyagbe Rabiu, Hon. Shola Dada, Hon. Woke Aina, Hon. Nola, SSAs to HODs, traditional leaders, and CDC and Nulge executives.