THE Lagos State Council for Arts and Culture will today, Monday, March 27, 2023, celebrate this year's World Theatre Day in conjunction with TIGOLF Travels with a stage play at the Lagos Theatre, Igando.
World Theatre Day is a day set aside by the International Theatre Institute and the International Community to draw public attention to the need to embrace and appreciate theatrical performances.
The day aims to create awareness of the importance of theatrical arts, how theatrical performances have played an essential part in the area of fun, and the improvement that theatre made over the years.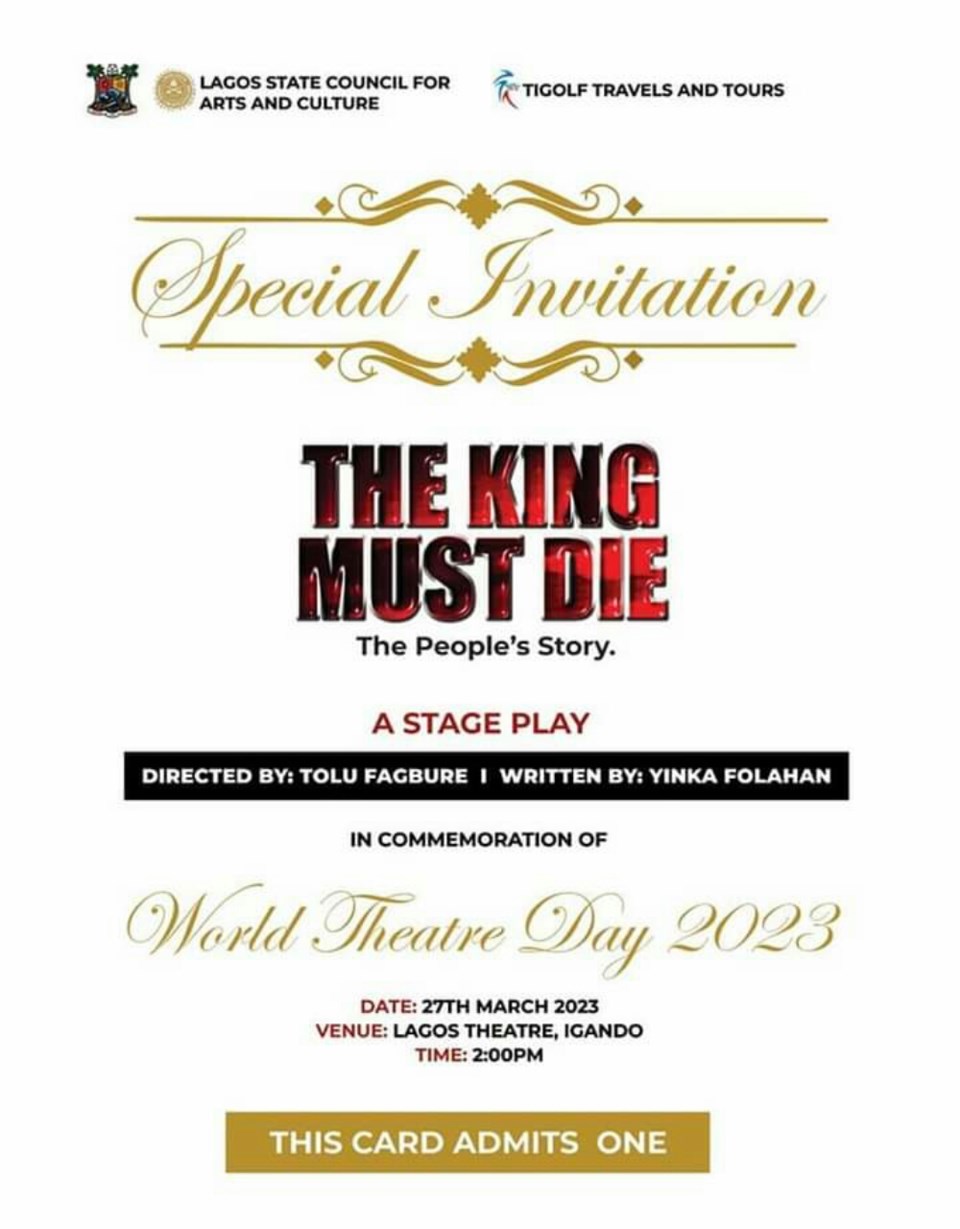 The theme for this year's celebration is "Theatre and a Culture of Peace," and there would be a play titled "The King Must Die" by troupes of LSCAC to commemorate the day.
The play, written by Yinka Folahan and directed by Tolu Fagbure, would be staged at the Lagos Theatre, Igando, in the Igando-Ikotun LCDA of Alimosho LGA.