THE foremost Alimosho community news platform, Alimoshotoday.com on Friday, September 23, 2022, held its maiden edition of the Alimosho Tomorrow Leaders Conference with the theme, 'Walking the Pathway to Lifetime Success', at the Lagos Theatre, NYSC bus stop, Igando.
375 senior secondary school students from 26 private and public schools in the Alimosho Local Government Area were present at the conference.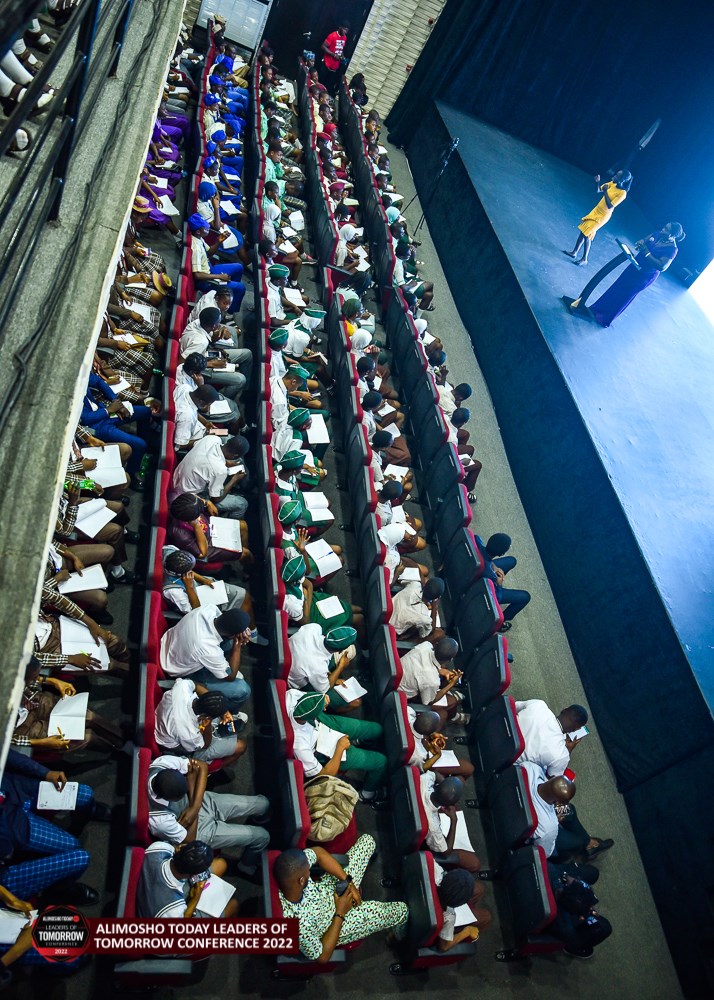 Bird view capture of students at the event
The event featured talks by leading industry professionals, geared towards uplifting, inspiring, motivating, and equipping the attending youth.
Facilitators who thrilled the students on various topics included, Dr (Mrs) Olawunmi Oni-Buraimoh, Senior Lecturer, Department of English (LASU) and Founder, Women and Girls Empowerment Foundation International (WOGEFI); and Dr Ganiyu Abisoye Bamgbose, Lecturer, Department of English (LASU).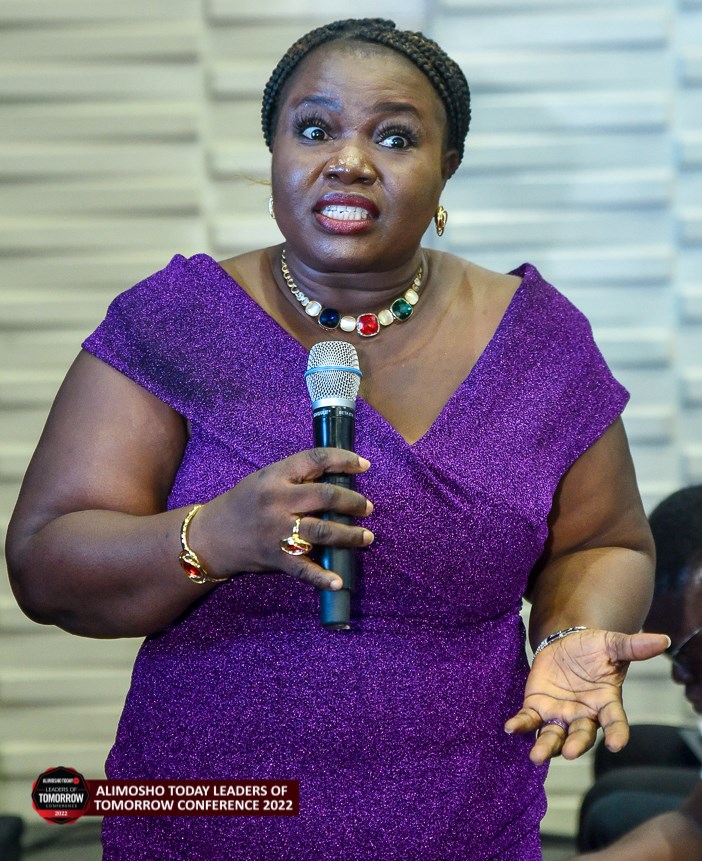 Dr. Olawunmi Oni-Buraimoh
Other prominent facilitators included Pastor Ayo Fadumiye, CEO of Leadership Edge Consult and Mr Joseph Boyle, Media and Communications Manager, Quanta Africa.
The facilitators impacted the students on topics like entrepreneurship, patriotism, leadership skills, moral values, and information technology.
The event also featured question-and-answer interactive sessions where students went home with various prizes for their participation.
To ensure the success of the event, firms and individuals such as Hon. Kaokab Ibraheem Aroworatira, Pertinence Group, Avila Naturalle Limited, Dr Olayinka Alausa and his dear wife, Mrs Bernice Abimbola Alausa, of the Omo Alausa Foundation sponsored the event.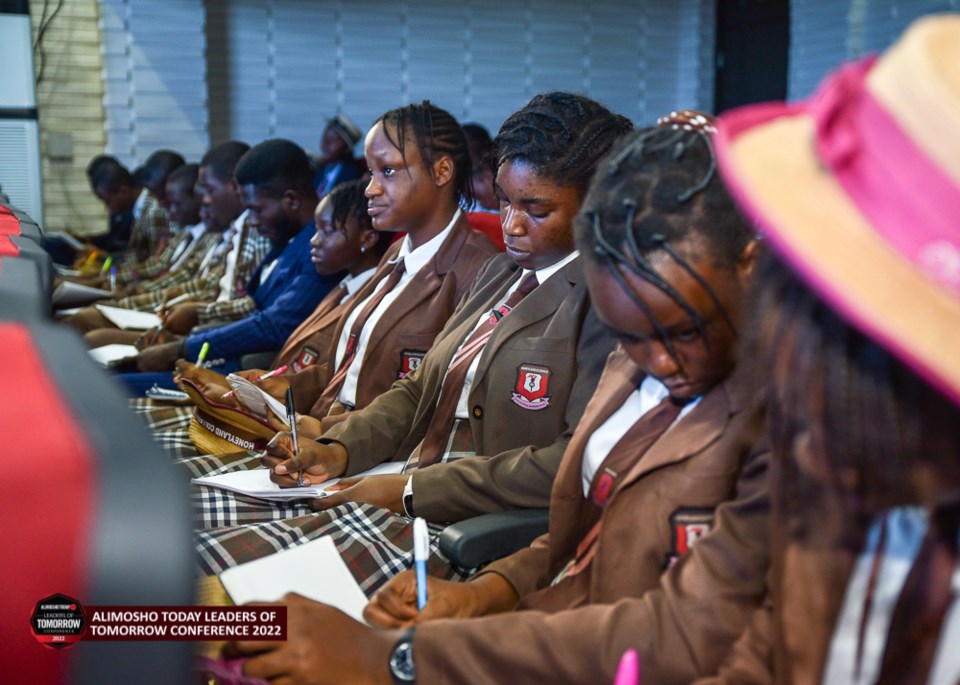 Honeyland College students
In addition, the Council Chairman of Mosan-Okunola LCDA, Hon. (Princess) Olabisi Adebajo, Council Chairman of Egbe-Idimu LCDA, Hon. Kunle Sanyaolu Olowoopejo (KSO), and the Council Chairman of Igando-Ikotun LCDA, Hon. Lasisi Ayinde Akinsanya also joined the list of kind-hearted community leaders who also sponsored some students within their council areas to attend the event.
Commenting on lessons learnt during the conference, Adams Latifat and Olayiwole Sofiat, students of Olorunfunmi Senior Grammar School, Idimu said they learnt how best to make use of their time. They also said they learnt how to hold conversations with others and try to get them to see things from their standpoint, without arguing. They further advised other schools who were not able to attend to plan to do so during next year's edition.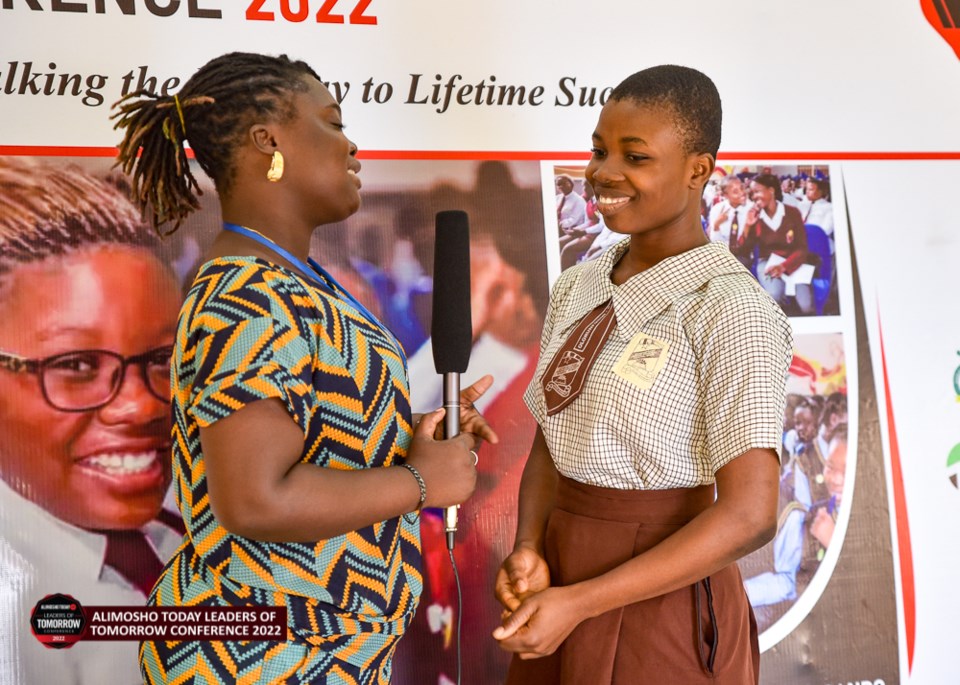 Interview session
On her part, the Assistant Head Girl of Almond Springs School, Igando, Anabel Awarien in an interview with Alimoshotoday's correspondent said she learnt how to be herself, and not take decisions mainly to please others.
Also giving an account of lessons learnt from the conference, the Head Boy of Millennium Senior Secondary School, Egbeda, Rasak Israel said he learnt how best to become a leader.
"I learnt how to relate with people in order to become a great leader. I also learnt skills required of me to be a public example, and I also gained knowledge on how to use IT to generate wealth, instead of engaging in cyber crimes," he said.