IN celebration of the 65th birthday of Hon. Jimoh Ajao, the Igando-Ikotun sports enthusiasts, and some community leaders have organised a football competition in recognition of his positive contribution to community development.
The draws event which will group each team into fixtures is scheduled to come up on Thursday, November 25, 2021, at the Igando -Ikotun LCDA Multipurpose Hall while the competition will kick off on Thursday, December 2, 2021, at the AJ field, Celestial Road Igando.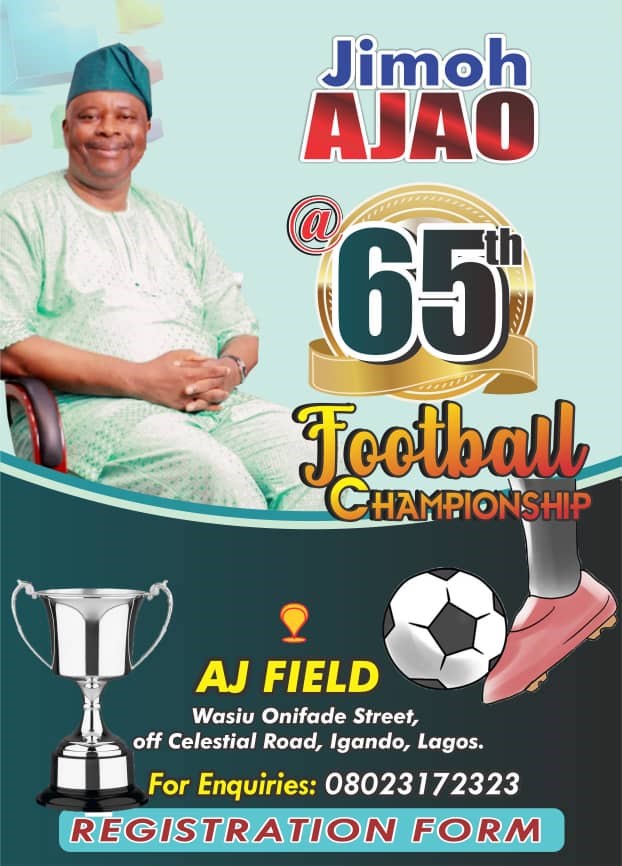 Participating teams in the football competition include; Bucknor FC, Abaranje; Aj All-Stars FC, Igando; Team Deputy FC, Ikotun; Jubril FC, Igando; Sunday Sunday FC, Egan; Bucknor Feeders FC.
Others include; Rolag FC; Buka (Face Of Ajao) FC, Igando; Samjason FC; and Akinsanya FC
All football lovers in Igando-Ikotun are advised to register and attend.