ALIMOSHO General Hospital (ALGH), Igando, has called for more support from individuals, philanthropists, and Private and Non-Governmental Organisations in advancing the cause of medical care for the less privileged and indigent members of the society within Alimosho and its environs.
Commissioner I, Lagos State Health Service Commission (LSHSC), Dr Olumuyiwa Solanke, made the call during the 'Donors Appreciation Day and Award Presentation Ceremony' organised by the hospital, noting that the task of quality healthcare delivery requires everyone to join hands with the government to meet the health demands of citizens.

He thanked donors who heeded the call to support the government's health initiatives while referring to them as divine persons rendering help to humanity and indigent persons with their resources.
Also speaking at the occasion, the Commissioner II of LSHSC, Dr Mobolaji Olukoya, reiterated that the Medical Director of ALGH, Dr Ayodapo Soyinka, has proven to be a round peg in a round hole, acknowledging his contributions to advancing medical care within the hospital in less than a year.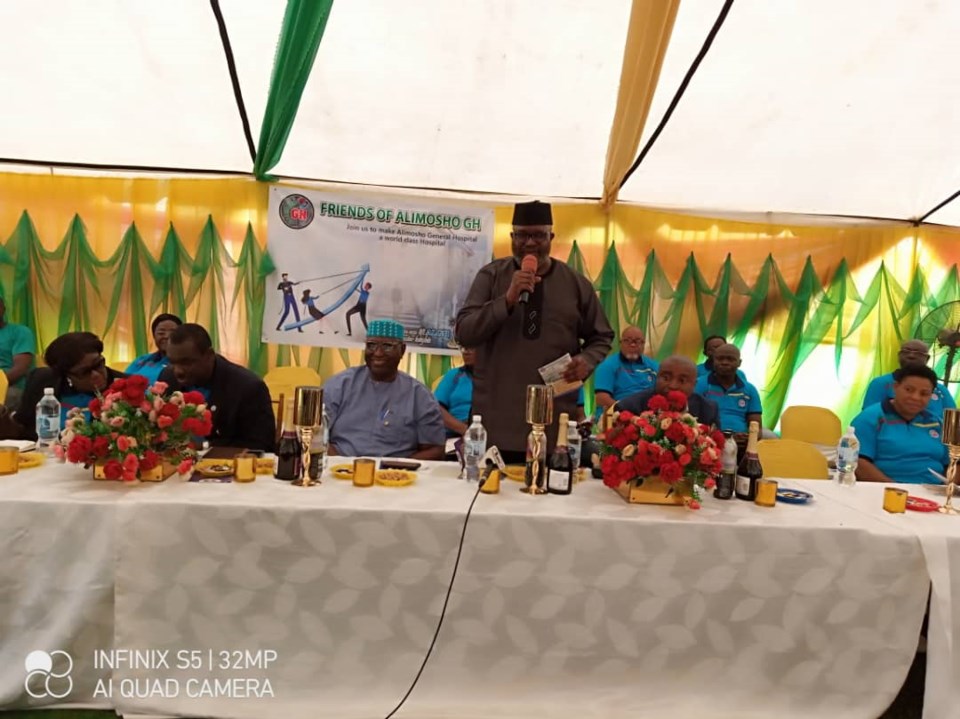 According to him, the expertise and professionalism displayed by the Medical Doctor and members of his team have assisted in facilitating cash and kind donations to the hospital as a result of the confidence reposed in the leadership of the facility.

He reiterated the need for more partnership from well-meaning Lagosians to advance the medical sector, maintaining that it is more profitable to choose the path of saving lives through a philanthropic lifestyle as against spending on frivolities and human recognition.

Also speaking, the Managing Director and CEO of Alimosho General Hospital, Dr Ayodapo Soyinka, acknowledged the generosity and kindness displayed by the donors, especially those that chose to be anonymous, revealing that the hospital has excelled because of the partnership and cordial relationship between the facility and its stakeholders.

While noting that the hospital initiated the 'Donor Appreciation Day' to acknowledge the efforts of the contributors who have assisted in saving lives, Dr Soyinka reaffirmed ALGH's commitment to keeping the donors confidential.

He informed that about 120 donors had, in the last year, intervened in different areas of medical needs like provision of medical equipment, ambulances, payment of medical bills of indigent patients, and showing care for abandoned victims among others.

According to him, the hospital was able to receive donations of several millions of Naira from philanthropists within a few months this year, in addition to medical equipment and kits.

The high point of the event was the announcement of full sponsorship for a kidney transplant by an anonymous donor to a patient, Mrs Ayodele Titilope, who had earlier sought assistance from the hospital donors.