Following the commissioning of the newly built Seamoriow Stadium over the weekend by the Executive Chairman of Igando-Ikotun LCDA, Comrade Lasisi Akinsanya, some residents of the area have picked loopholes in the Chairman's commissioning of the project cited on the now-dilapidated Abaranje Road.
The residents shared their thoughts via the comment section of AlimoshoToday's news story on the project commissioning which has gathered over 900 reactions as of the time of filing this report.
One respondent wondered how the Chairman and his team were able to access the stadium located at Islamic bus stop, since the road leading to the site is in a deplorable condition.
Lamenting the bad situation of the road, another respondent said, "I had serious body pains the first time I went to Abaranje because of bad road."
See some screenshots as shown below: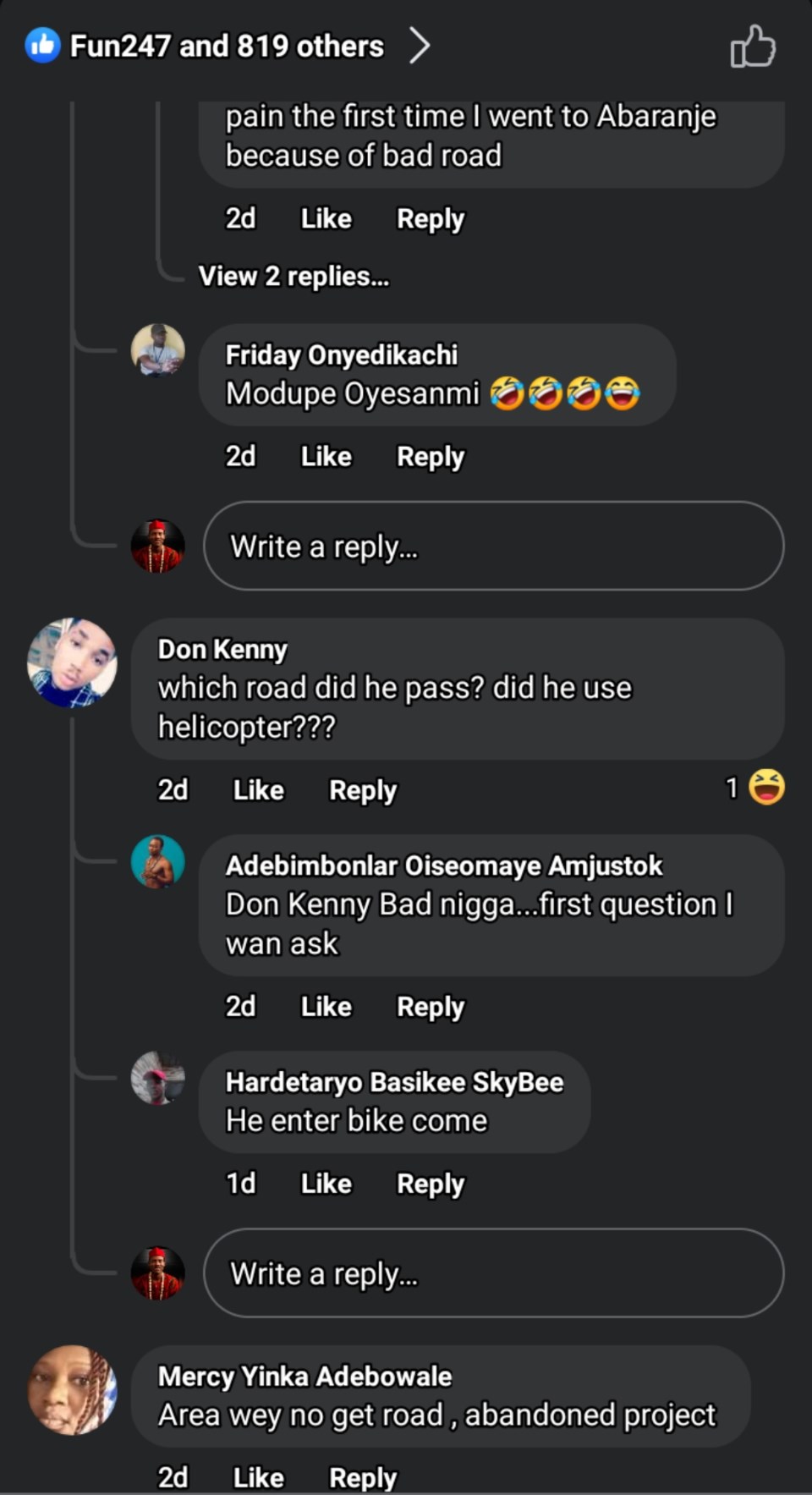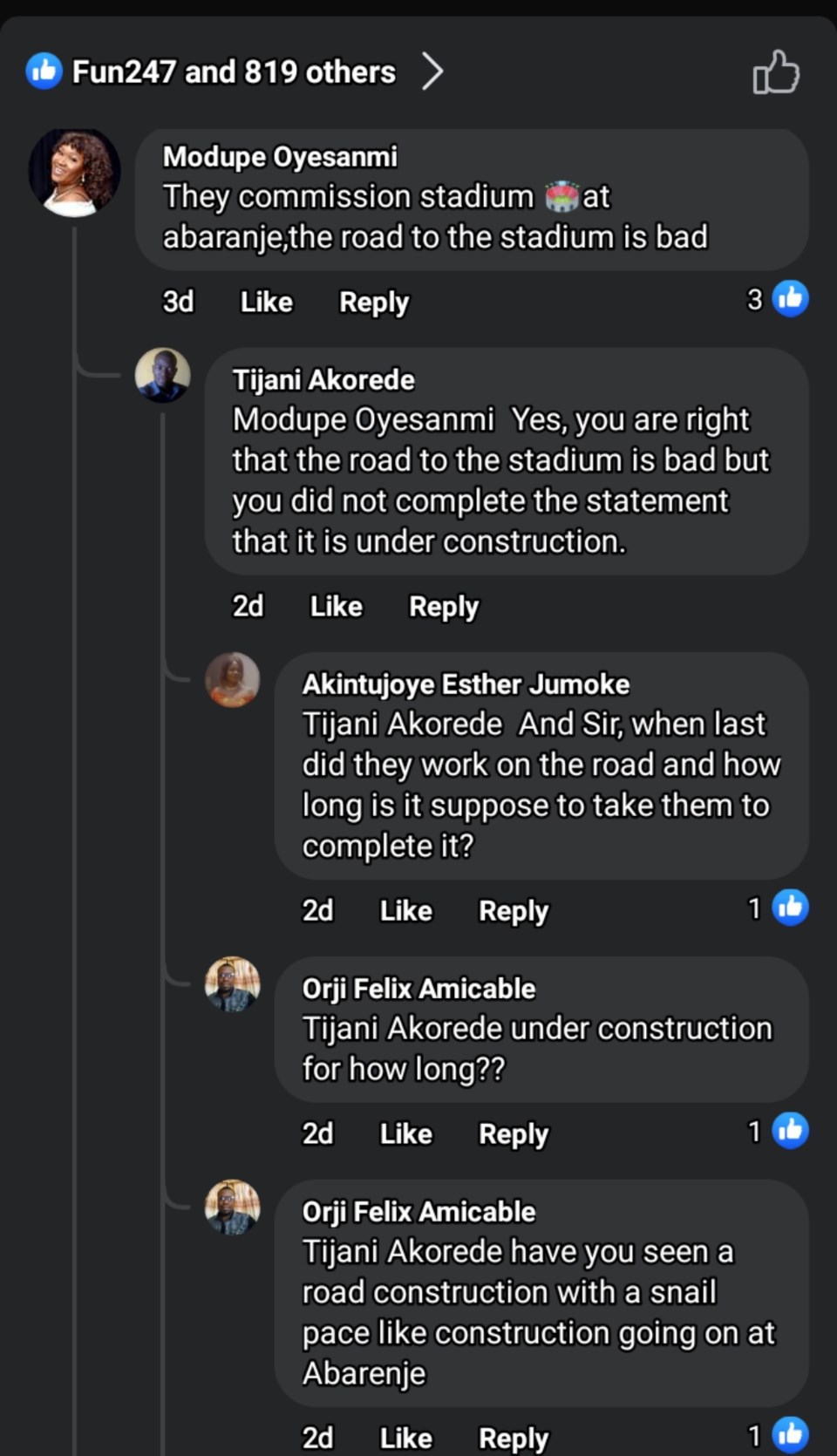 Various users who live in the area have shared their thoughts and experiences on what they go through on the road.
The road is said to be undergoing reconstruction, however at a pace many consider to be too slow.