AS part of efforts to deliver improved healthcare to the residents of Igando-Ikotun LCDA, the Executive Chairman of Igando-Ikotun LCDA, Comrade Akinsanya Lasisi Ayinde, on Wednesday, January 26, 2022, donated modern medical equipment to the Ikotun Primary Health Centre, which was recently reconstructed and delivered to the residents of the council area.
In an online correspondence signed by the Media Aide to the Chairman, Comrade Oseni, Comrade Akinsanya, while speaking at the handing over ceremony on Wednesday, January 26, 2022, said, "It is pertinent to reconstruct this health centre for the use of our people. It is sad that this place was burnt down during the EndSARS, but we have to let it slide and move on and make our people feel the impact of the government.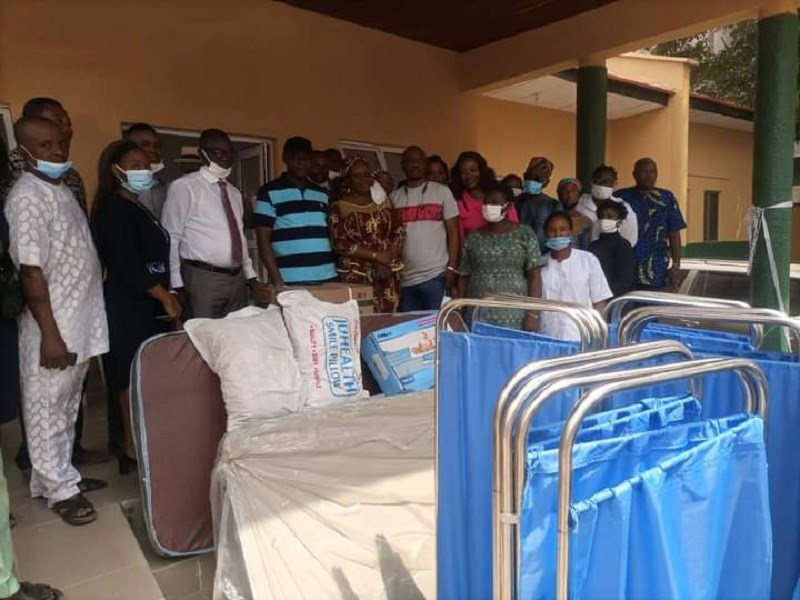 "We are mostly concerned about humanity, we are concerned about how to reduce child mortality rate, and how to reduce maternal mortality during pregnancy and delivery.
"There is no better way to serve God that does not involve service to humanity and also to bring lost souls to Christ."
"In view of the above, my administration will not spare any effort at ensuring that a meaningful health care delivery system is made accessible to the generality of our people in the council area. Since health is wealth and a sound mind can only be found in a sound body, this government will strive as much as possible to make health care delivery readily available to all," Akinsanya said.
Comrade Akinsanya has, hereby, promised that his administration is committed to improved healthcare delivery in Igando-Ikotun LCDA.