MOTHERCARE Montessori Schools organised her maiden Classic interschool Chess Tournament on Saturday, February 12, 2022, at the school premises by 10 am.
The competition brought eight primary schools, with four students from each school, together to do battle on the chessboard over the weekend.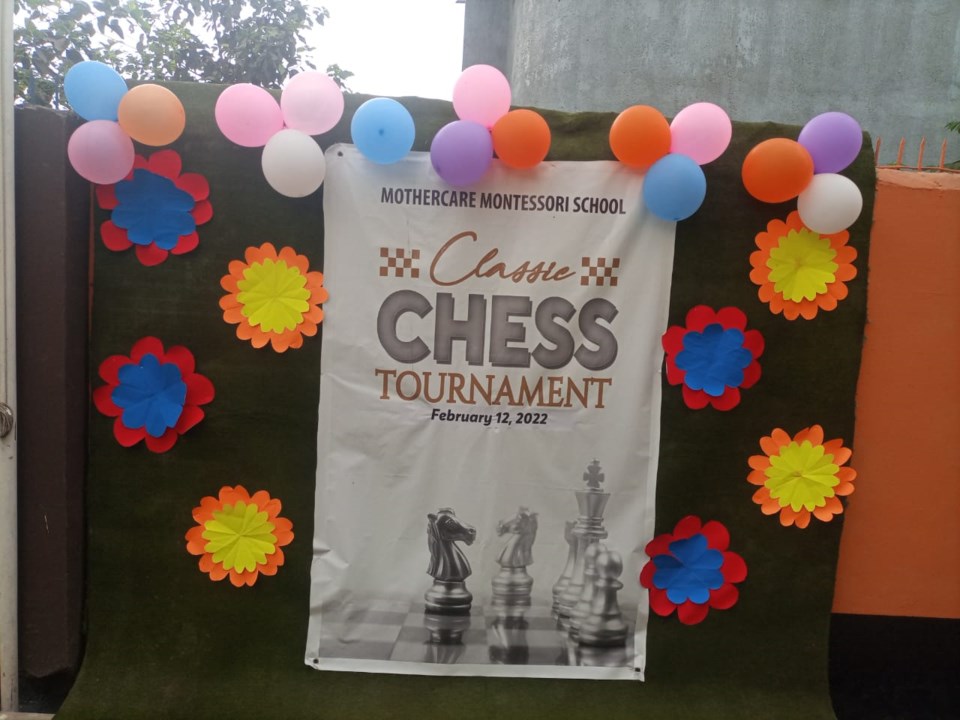 In attendance were Damilola Ibikunle, Osarobo Princely, Esosa Princely, and Odutayo Micheal from Phidel College; Raji Oluwasegun, Osuagwu Maxmilian, Sodiq Tariq Jumah, and Adebayo Ikeoluwa from Mothercare Montessori (Okerube).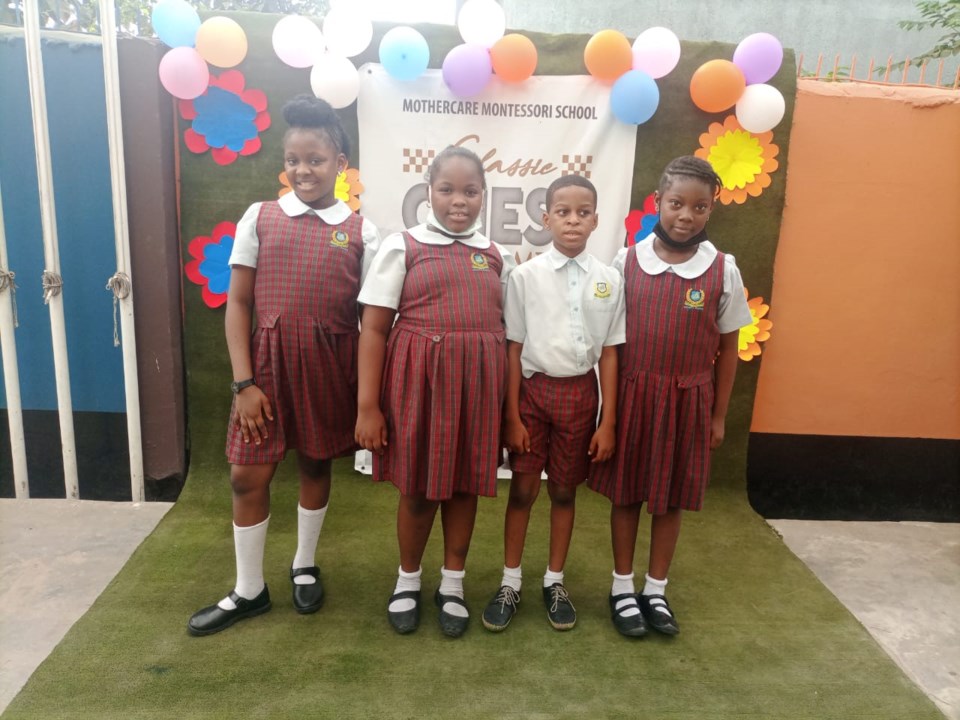 Others are; Abiola Daniel, Diekolami Adereti, Fikayomi Adereti, and Samuel Abiola from Ace Hall School; Nsikanabasi Ifon, Damilola Bankole, Ethan Omizegba, and Emmanuel Folawiyo from Patya Expressions Academy.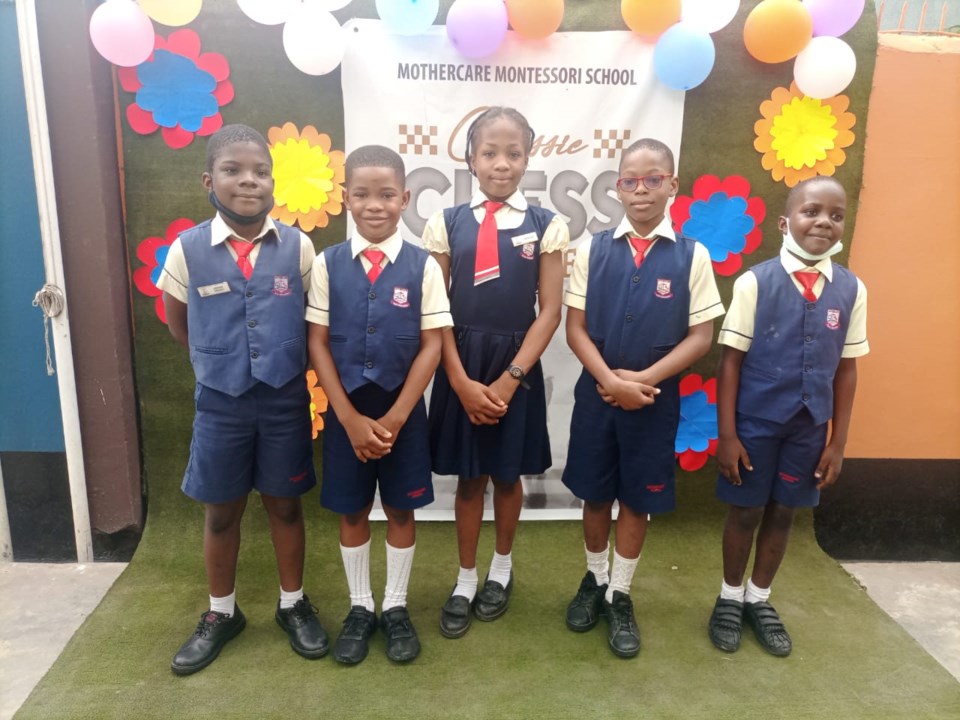 Also Osibanjo Olaoluwa, Nouman Fashola, Chinyere Jason, and Harris Ajanaku from Lily White School; Ofordu Hilary, Kolawole Moferanoluwa, Okeosisi Daniel, and Jaiyeola Feyifunmi from Christ the Redeemer Covenant Seed School, Temilade Disu, Sabriyah Quadri, Chisom Osita, and Nicholas Njoku from Eko International School.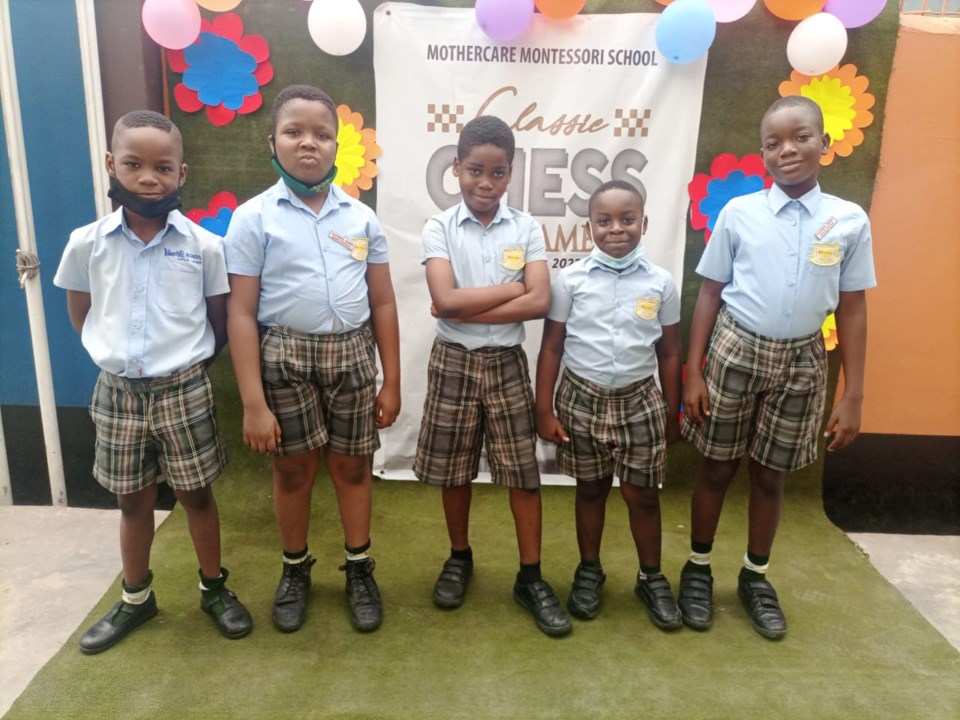 Also participating were Emmanuel Otenaike, Olalekan Quadri, Uzoamaka Esther, and Olajide Moyosore from Kingstripes School; Berenice Ojifo, Temitope Babawale, Irebami Sogunwa, and Okafor Chizorom from Mothercare Montessori (Unified); and Omeogu Favour, Ojifo Nathaniel, Daniella Sogunwa, and Adeye Samuel from Mothercare Montessori (Egbeda).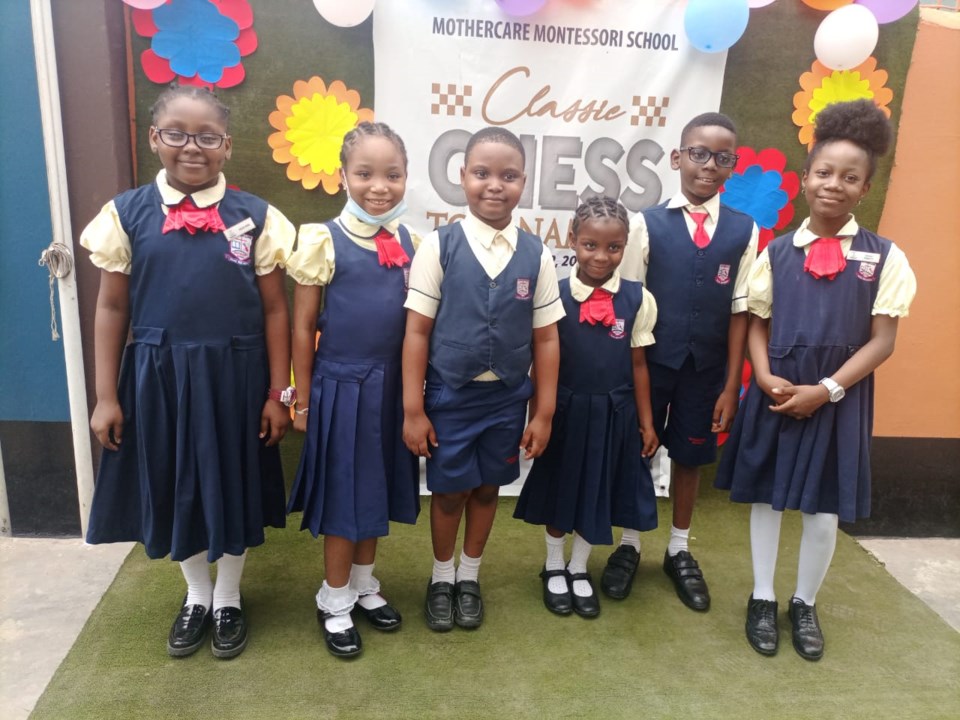 The first round of the tournament started at about 10:45 am with table 3 being the first to be vacated with a Mothercare Montessori pupil (White) beaten by a Covenant Seed (Black) contestant.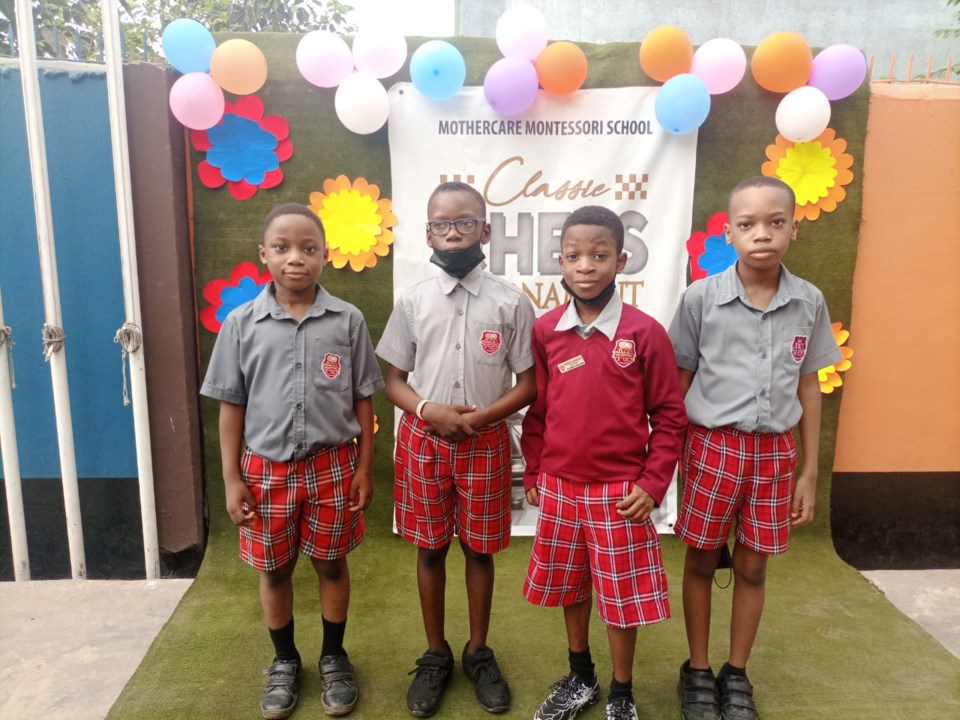 The second round began at 11:22am. Many players are more accustomed to the rules of the tournament by now. However, many of the young competitors preferred speed to precision. The pupils were aware of the essence of time spent at the chessboard in a tournament. This round came to an official close at 11:42am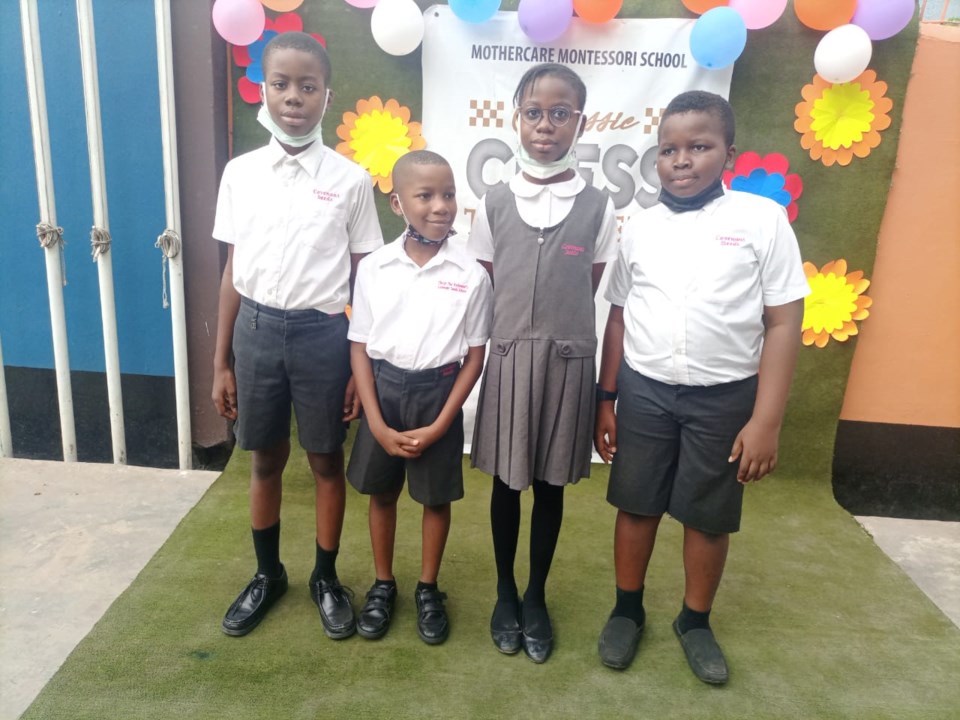 The third round began at 12:15pm and ended at 12:34pm. A few pupils were still clumsy with the timer, the anxiety was getting to the little competitors now. Afterwards, a short break was observed.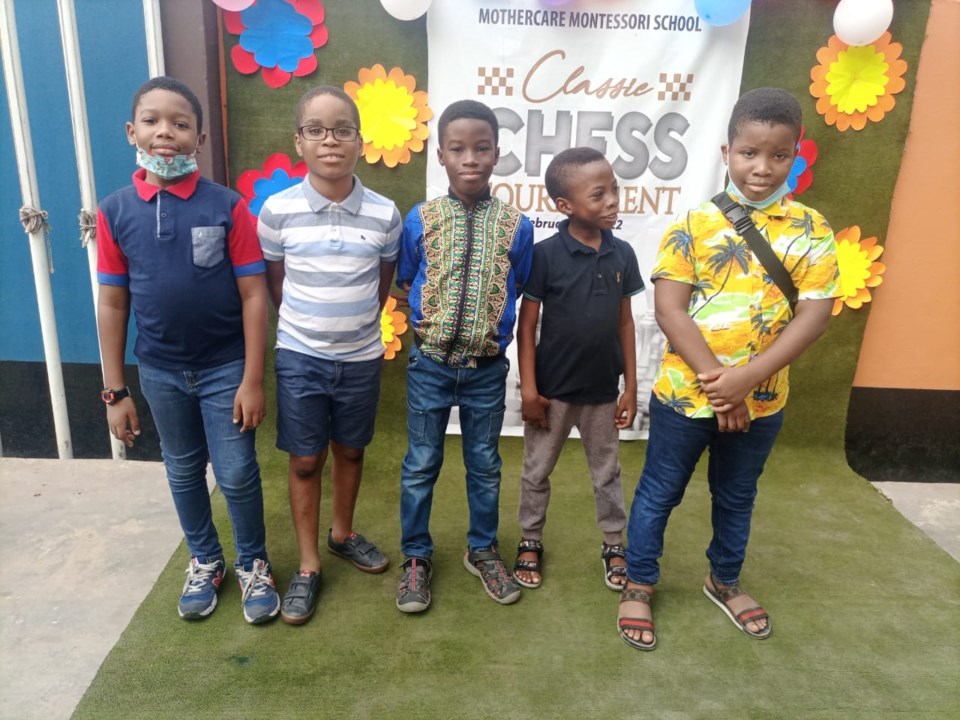 Round four began at 12:47pm. The penultimate round saw long drawn chess contest and, perhaps, some contestants were feeling hazy from thinking up multiple moves and counter moves in four fast-moving chess matches. This round came to a close at 1:05pm.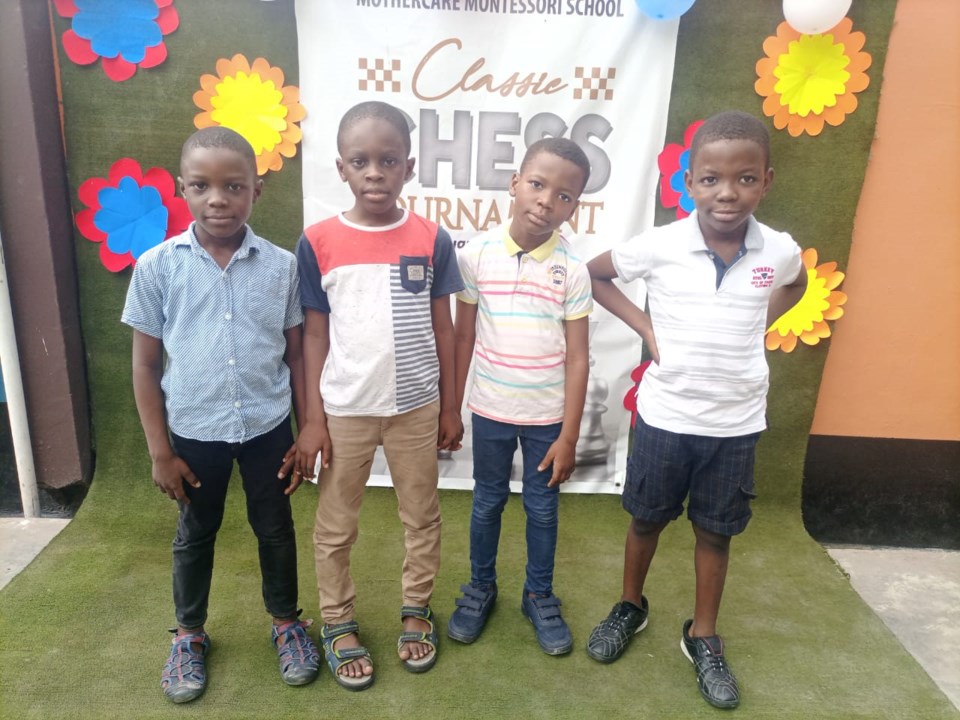 The fifth and final round began at 1:17pm and was brought to a close at 1:37. This final round saw one incredible match as a pupil of Lily White schools, Chinyere Jason, defeated his opponent in under two minutes.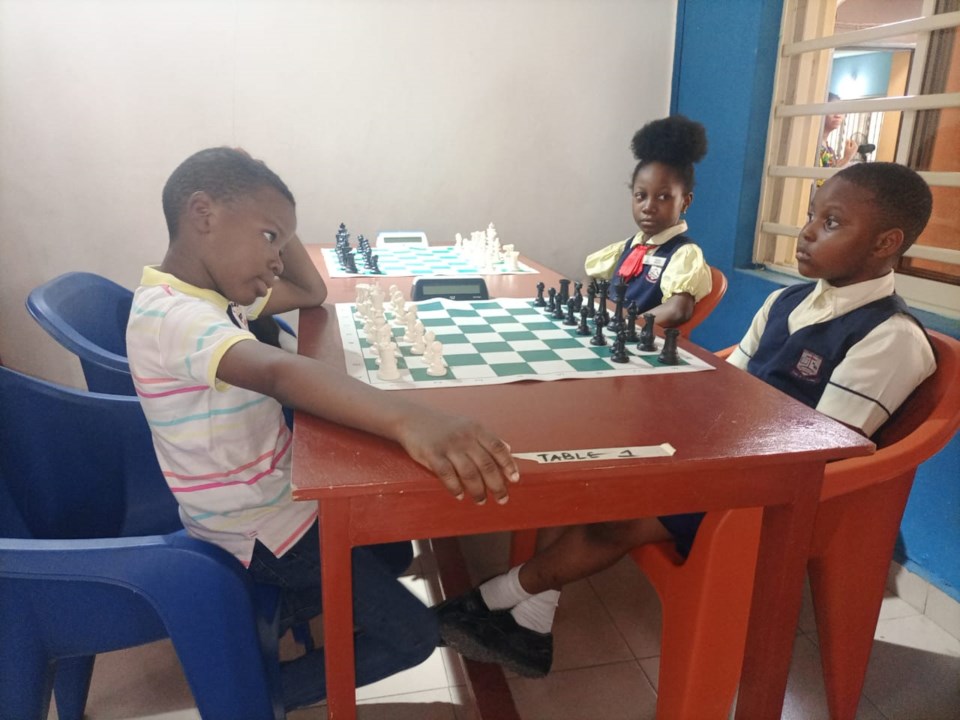 Jason, not losing a single match in all five rounds, would eventually prove to be a very valuable member of his team as Lily White Schools were announced winners of the Mothercare Montessori Classic Chess Tournament.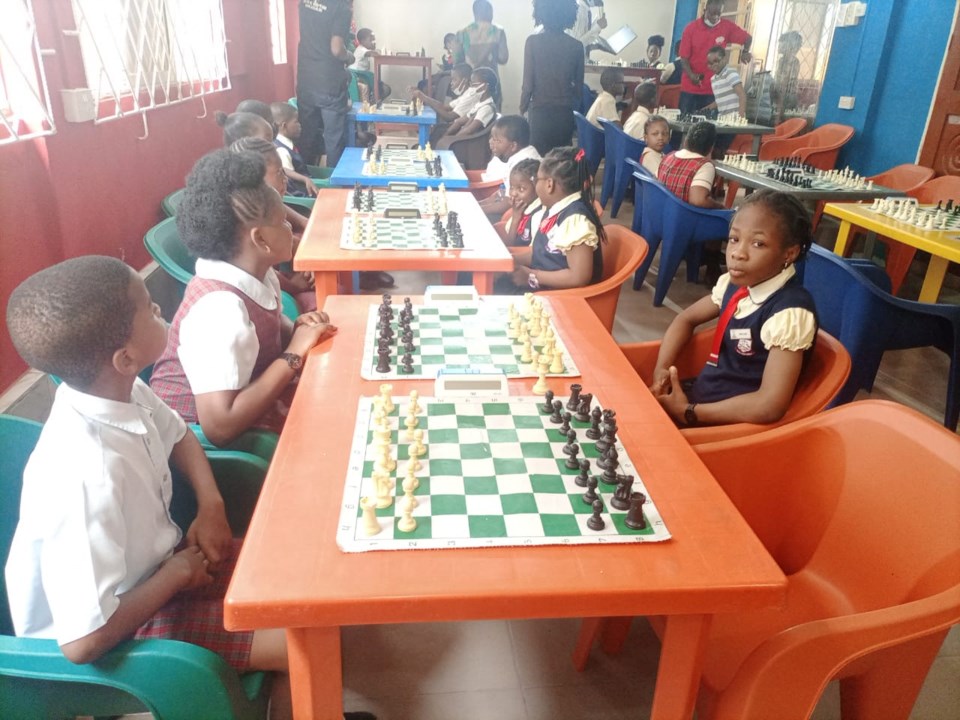 The brilliant boy went with a gold medal for his individual record and another gold medal as a member of the winning team.
The tournament came to a close with Lily White Schools emerging as champion of the tournament and Eko International Schools and Mothercare Montessori School (Okerube) taking the second and third place respectively.