IN continuation of his consultation with stakeholders in the Alimosho LGA for the reelection bid of Governor Babajide Olusola Sanwo-Olu as Governor of Lagos State and the election of Hon. Lukman Orelope as the Member representing Alimosho Constituency 01, the Executive Chairman of Alimosho LGA, Hon. Jelili Sulaimon, recently met with the market leaders and Igbo community in Iyana-Ipaja.
In the brief meeting held at the Iyana-Ipaja Igwe's palace, the council Chairman appreciated the Iyana-Ipaja market people for their support and patience with the government.
He then assured them of the government's continuous support for the development of the market. He, however, implored them to be patient till after the election when many of the challenges being presently faced will be tackled.
He also affirmed that in his administration's bid to carry everyone along, he has, since a year ago appointed a member of the Ndigbo as his SSA on South-East matters. The appointee, Mr Charles Anichebe, who doubles as the Onoowu of the Ndigbo Iyana-Ipaja, has been representing their interest and if there is any challenge it should be sent through him.
He finally solicited their support for the second term bid of Governor Babajide Olusola Sanwo-Olu as Lagos State Governor in appreciation of the good governance being presently enjoyed and to vote Hon. Lukman Orelope for the Alimosho constituency 01 State Assembly.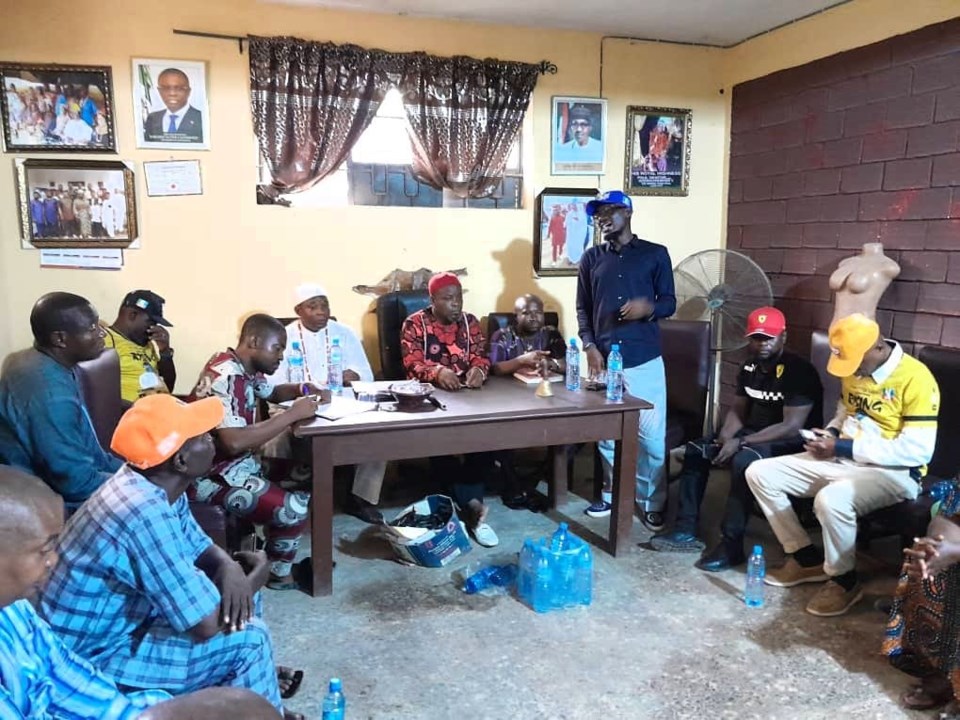 In his reaction, the Majeobaje of Iyana-Ipaja market, Mr Jamiu Odusola appreciated the Chairman's visit and promised, on behalf of the market leaders and members, that the Governor's return is assured.
He then requested that the Chairman should help in ensuring that the State Government respond quickly to the reconstruction of the old Iyana-Ipaja road.
In his contribution, the Baale of Mosaku, the local community in which the Iyana-Ipaja market is situated, appreciated all the traders for their response and assured them that all their requests will be given adequate attention.
The Eze Ndigbo of Iyana-Ipaja, Eze Paul Okafor, on his part, assured the Executive Chairman that Sanwo-Olu's return as the Governor of Lagos State is a collective responsibility, while assuring the Chairman that himself and his people will support Sanwo-Olu for a second term and Orelope for Assembly.