IN recognition of his integrity, hard work, honesty, and undeniable impact on the people and members of staff of the Alimosho Local Government Area, the Executive Chairman of Alimosho LGA, Hon. Jelili Adewale Sulaimon has been presented with the Prestigious Leadership Award by the Fight against Corruption Organisation.
Information reaching Alimoshotoday through the Media Aide of the Chairman, Hon. Babatunde Opeyemi reiterated that the organisation, led by Dr Francis Shopekan, affirmed that Jelili's distinguished leadership skills over the years made him worthy of the award.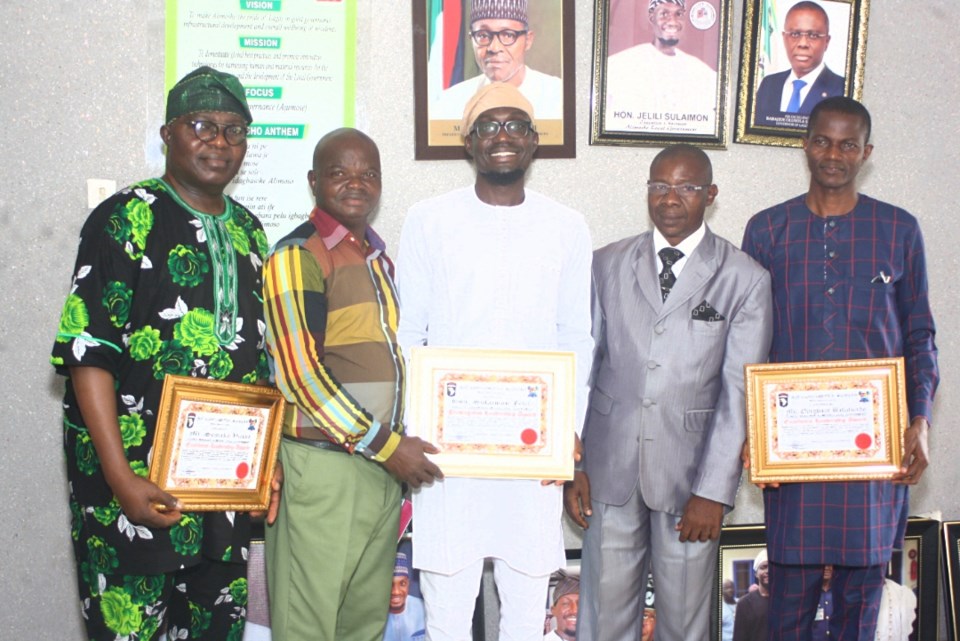 He also added that the award was presented to him in order to encourage him to do more for his people and for him to remain efficient, disciplined, and incredibly excellent in the discharge of his duties.
Appreciating the organisation for the gesture, Hon. Jelili Sulaimon said he feels highly honoured and at the same time humbled to be considered for the award.
He then assured the organisation of his continued efforts in ensuring the growth and development as well as the well-being of his people both the residents and staff of the council area.