DE United Foods Industry Limited brand (DUFIL), makers of Indomie, was present at De Vasco school on Friday, January 28, 2022, to create awareness about the ongoing "I LOVE MY INDOMIE" promotion.
Marketers of Indomie from the Iyana-Ipaja office, Gift, Damilola, and Precious were on hand to engage the students of De Vasco.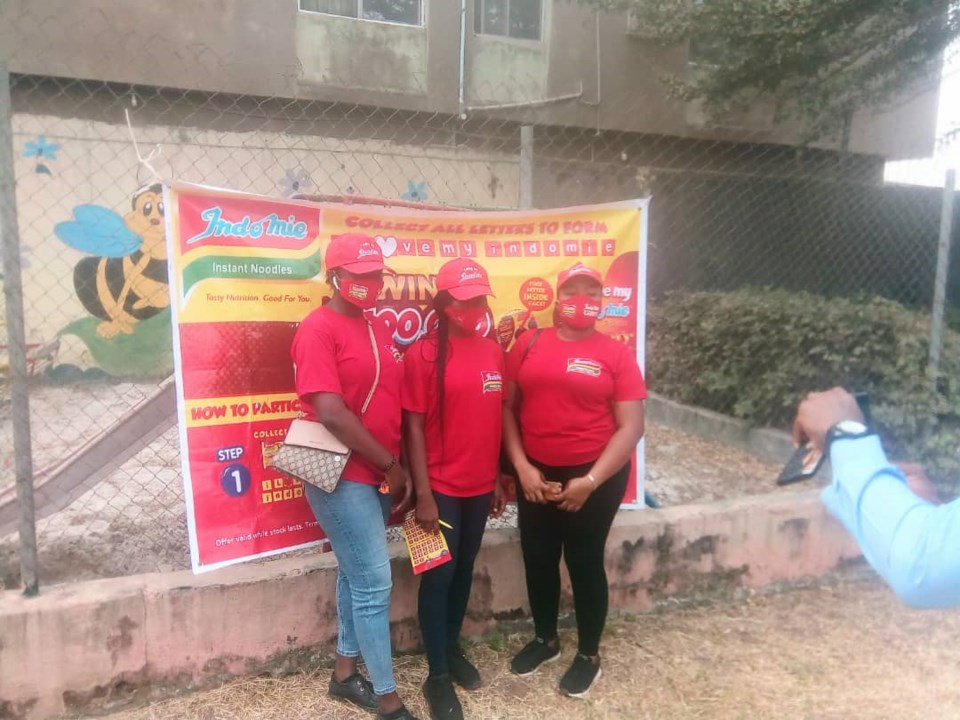 Children are expected to collect wrappers with special letters printed inside them until such letters can spell out the sentence "I LOVE MY INDOMIE". They are then instructed to send a WhatsApp message to 08077009000 with a photograph of the "I LOVE MY INDOMIE" statement.
Children can also collect 50 pieces of the letter "I" to win many packs of special, rare Indomie brands.
The Iyana-Ipaja office is a branch of the Dufil Foods Head Office at Eric Moore, Surulere.
Their main purpose of visiting the school, and organising the short assembly is to guide the pupils on how to win the prizes up for grabs.
The marketers also added that the promo lasts till February 20, 2022, and they are still on the move to other schools to spread the awareness.