ACCORDING to a statement released by the Special Adviser to the Executive Chairman on Media, Mr. Babatunde Opeyemi Yusuf, the members of the Lagos State Tailors and Fashion Designers Association of Nigeria (LASTFADAN) Lagos State Chapter, presented an Award of Excellence to the Executive Chairman of Alimosho Local Government Area (LGA), Hon. Jelili Sulaimon, in recognition of his immense contribution and continual support to the association.
The award was presented to him at his office on Wednesday, October 13, 2021 by the State Chairman of LASTFADAN, Mrs. Funmilayo Amida in the presence of other executives.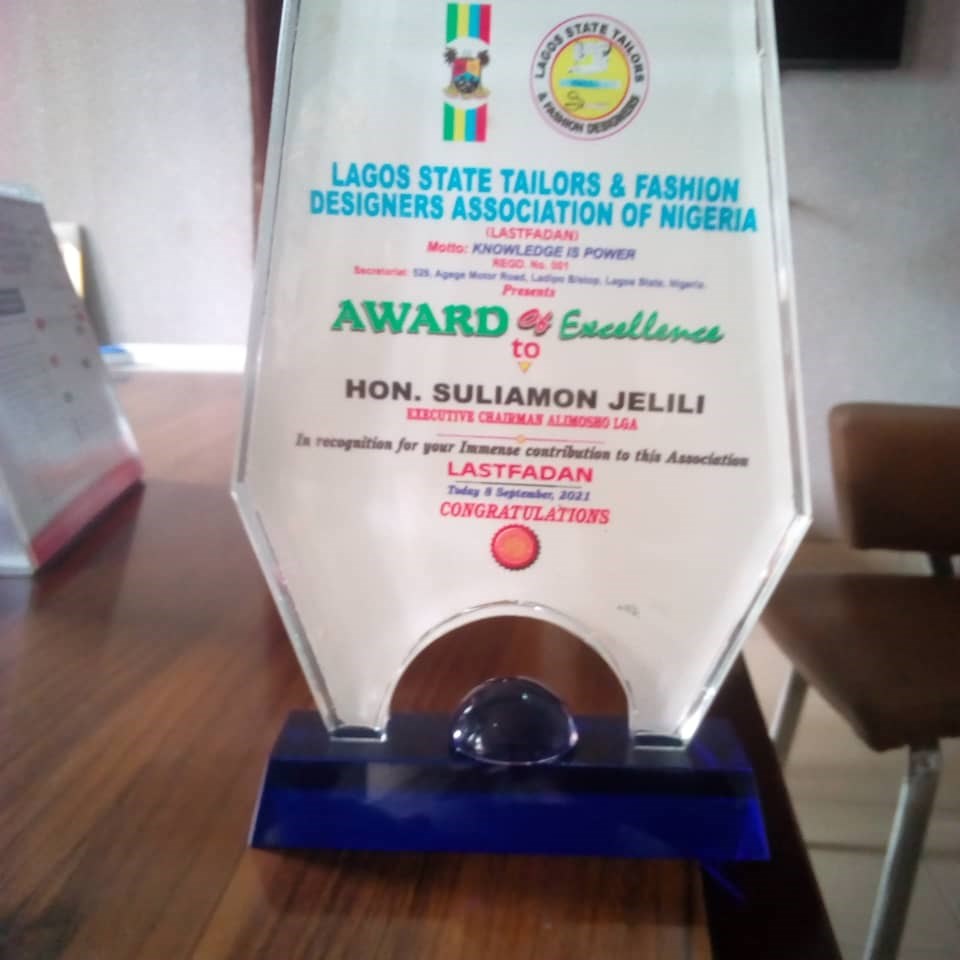 Hon. Jelili appreciated the kind gesture and pledged his continued support to the development of the group.